---
United States SEC Gives Record $114 million to a Single Whistleblower
23rd October 2020 | Hong Kong
The United States Securities and Exchange Commission (SEC) has awarded more than $114 million to a single whistleblower, whose information and assistance had led to successful enforcement and related actions.
" United States SEC Gives Record $114 million to a Single Whistle Blower "
- Article continues below -
Record $114 million Payout
The $114 million award consists of around $52 million in connection with the SEC case and around $62 million arising out of the related actions by another agency.
The combined $114 million reward marks the highest award in the program's history, and eclipses the last highest award of $50 million, made to an individual in June 2020.
$676 million Payout to 108 Individuals Since 2012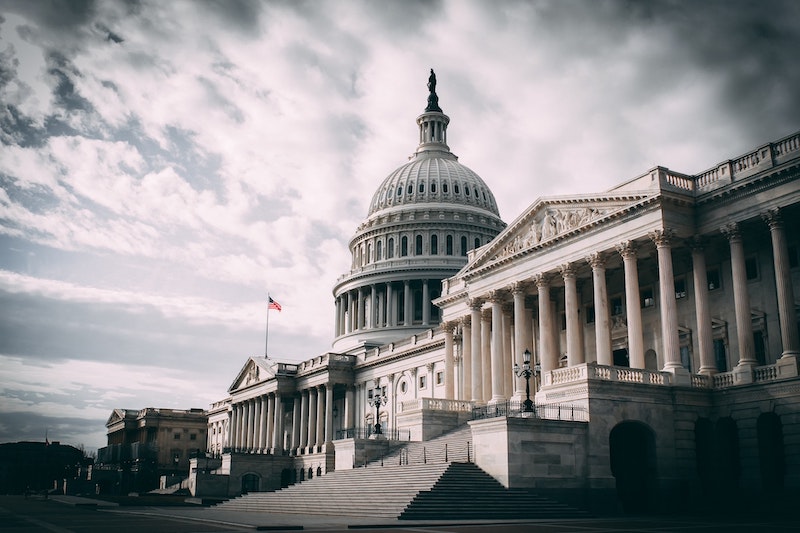 Since 2012, the SEC has awarded around $676 million to 108 individuals since issuing its first award in 2012.  (An average of $6.25 million per payout)
Whistleblower Payout and Protection
All payments are made out of an investor protection fund established by Congress that is financed entirely through monetary sanctions paid to the SEC by securities law violators.  No money has been taken or withheld from harmed investors to pay whistleblower awards.
Whistleblowers may be eligible for an award when they voluntarily provide the SEC with original, timely, and credible information that leads to a successful enforcement action.  Whistleblower awards can range from 10 percent to 30 percent of the money collected when the monetary sanctions exceed $1 million.
In the Dodd-Frank Act, the SEC protects the confidentiality of whistleblowers and does not disclose information that could reveal a whistleblower's identity.
For more information about the whistleblower program and how to report a tip: Visit: www.sec.gov/whistleblower

SEC Chairman Jay Clayton:
" Today's milestone award is a testament to the Commission's commitment to award whistleblowers who provide the agency with high-quality information.  Whistleblowers make important contributions to the enforcement of securities laws and we are committed to getting more money to whistleblowers as quickly and as efficiently as possible."
Chief of the SEC's Office of the Whistleblower Jane Norberg:
"The actions of the whistleblower awarded today were extraordinary. After repeatedly reporting concerns internally, and despite personal and professional hardships, the whistleblower alerted the SEC and the other agency of the wrongdoing and provided substantial, ongoing assistance that proved critical to the success of the actions."
---
About U.S. Securities and Exchange Commission

At the Securities and Exchange Commission (SEC), we work together to make a positive impact on America's economy, our capital markets, and people's lives.
For more than 85 years since our founding at the height of the Great Depression, we have stayed true to our mission of protecting investors, maintaining fair, orderly, and efficient markets, and facilitating capital formation.
Our mission requires tireless commitment and unique expertise from our staff of dedicated professionals who care deeply about protecting Main Street investors and others who rely on our markets to secure their financial futures.
Visit: SEC
Managing $20 million to $3 billion. Investing $3 million to $300 million.
For Investment Managers, Hedge Funds, Boutique Funds, Private Equity, Venture Capital, Professional Investors, Family Offices, Private Bankers & Advisors, sign up today. Subscribe to Caproasia and receive the latest news, data, insights & reports, events & programs daily at 2 pm.
Join Events & Find Services
Join Investments, Private Wealth, Family Office events in Hong Kong, Singapore, Asia-wide. Find hard-to-find $3 million to $300 million financial & investment services at The Financial Centre | TFC. Find financial, investment, private wealth, family office, real estate, luxury investments, citizenship, law firms & more.  List hard-to-find financial & private wealth services. Have a product launch? Promote a product or service? List your service at The Financial Centre | TFC. Join interviews & editorial and be featured on Caproasia.com or join Investments, Private Wealth, Family Office events. Contact us at
[email protected]
or
[email protected]
Caproasia.com
| The leading source of data, research, information & resource for financial professionals, investment managers, professional investors, family offices & advisors to institutions, billionaires, UHNWs & HNWs. Covering capital markets, investments and private wealth in Asia. How do you invest $3 million to $300 million? How do you manage $20 million to $3 billion of assets?
Quick Links
2021 Data Release
2020 List of Private Banks in Hong Kong
2020 List of Private Banks in Singapore
2020 Top 10 Largest Family Office
2020 Top 10 Largest Multi-Family Offices
2020 Report: Hong Kong Private Banks & Asset Mgmt - $4.49 Trillion
2020 Report: Singapore Asset Mgmt - $3.48 Trillion AUM
For Investors | Professionals | Executives
Latest data, reports, insights, news, events & programs Everyday at 2 pm Direct to your inbox Save 2 to 8 hours per week. Organised for success
Register Below
For CEOs, Heads, Senior Management, Market Heads, Desk Heads, Financial Professionals, Investment Managers, Asset Managers, Fund Managers, Hedge Funds, Boutique Funds, Analysts, Advisors, Wealth Managers, Private Bankers, Family Offices, Investment Bankers, Private Equity, Institutional Investors, Professional Investors
Get Ahead in 60 Seconds. Join 10,000 +
Save 2 to 8 hours weekly. Organised for Success.
Sign Up / Register
Web links may be disabled on mobile for security. Please click on desktop.



---
Caproasia Users
Manage $20 million to $3 billion of assets
Invest $3 million to $300 million
Advise institutions, billionaires, UHNWs & HNWs
Caproasia Platforms | 10,000 Investors & Advisors
Monthly Roundtable & Networking
Family Office Programs
The 2023 Investment Day
28th March 2023 - Hong Kong
4th April 2023 - Singapore
April 2023 - Virtual
6th June 2023 - Hong Kong
13th June 2023 - Singapore
Sept 2023 - Hong Kong
Oct 2023 - Singapore
Oct 2023 - Hong Kong
Visit: The Investment Day | Register: Click here
Caproasia Summits
Contact Us
For Enquiries, Membership
[email protected]
,
[email protected]
For Listing, Subscription
[email protected]
,
[email protected]
For Press Release, send to:
[email protected]
For Events & Webinars
[email protected]
For Media Kit, Advertising, Sponsorships, Partnerships
[email protected]
For Research, Data, Surveys, Reports
[email protected]
For General Enquiries
[email protected]
---
Caproasia | Driving the future of Asia a financial information technology co. since 2014
---