---
Launch of Singapore Fund Directors Association
3rd December 2020 | Singapore
On 1st December 2020, the Singapore Fund Directors Association (SFDA) was launched in Singapore to support Singapore's financial industry for fund directors. The Singapore Fund Directors Association (SFDA) comprised of committee members, appointed Chairman Martin O'Regan, Robert Grome and Soek Khim Chang.
" Launch of Singapore Fund Directors Association (SFDA) "
Singapore Fund Directors Association (SFDA)
The Singapore Fund Directors Association (SFDA) will gather thought leaders, experts, and service providers in the investment fund's sector from Singapore and other countries.
The SFDA encourages continuous professional development and build a network of informed and experienced individuals working in governance and oversight roles to facilitate greater collaboration and career development opportunities. The association will also develop subgroups and working groups to promote and tackle industry issues and work with regulatory authorities on governance initiatives.
SFDA will be reaching out to the funds community to encourage members to join.
Association: Singapore Fund Directors Association (SFDA)
Website: www.sfda.com.sg
$2.96 Trillion Managed Assets in Singapore
In the Monetary Authority of Singapore (MAS) Survey 2019, Singapore asset management industry manages around $2.96 trillion of assets, representing 3.3% of global managed assets ($89 trillion).
There are a total of 895 licensed asset managers in Singapore in 2019, with 108 new licensed asset managers. In 2019, 2 new sovereign wealth funds setup offices in Singapore – Banquede France and Ontario Teachers' Pension Plan. At the end of 2019, almost 300 Private Equity and Venture Capital managers are based in Singapore.
Of the $2.96 trillion assets, 42% are in equities and 26% are in bonds. 18% ($538 billion) are in alternatives. 11% ($95 billion) are in Collective Investment Schemes (CIS) and 3% are in cash / money.
Related:
SFDA Chairman, Martin O'Regan: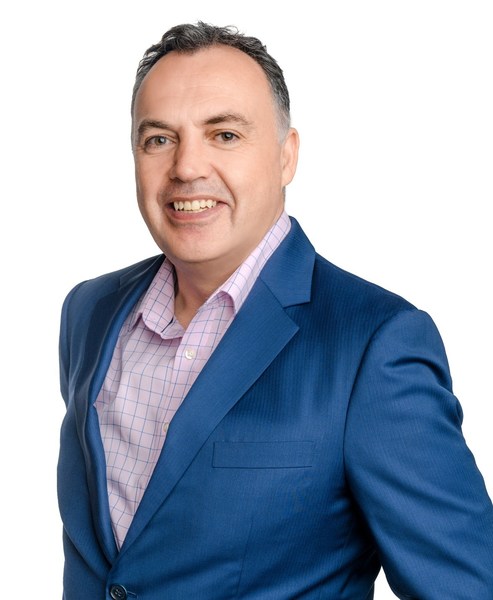 "With over 25 years of industry experience each I have assembled a strong committee, consisting of myself, Robert Grome and Soek Khim Chang.
Robert was previously Asia Pacific Leader – PwC Asset Management Industry Group until 2014 and since then has been serving large Fund Boards in Asia in different asset classes. Khim's previous role spanning over 20 years was Head of Dealing at a large Singapore based fund manager, she managed executions across 25 countries with an AUM of USD4bn. For myself after a long career globally in fund administration I have been a full-time independent director for the last seven years."



---
For CEOs, Heads, Senior Management, Market Heads, Desk Heads, Financial Professionals, Investment Managers, Asset Managers, Fund Managers, Hedge Funds, Boutique Funds, Analysts, Advisors, Wealth Managers, Private Bankers, Family Offices, Investment Bankers, Private Equity, Institutional Investors, Professional Investors
Get Ahead in 60 Seconds. Join 10,000 +
Sign Up / Contact Us
Caproasia | Driving the future of Asia a financial information technology co. since 2014
Web links may be disabled on mobile for security. Please click on desktop.






---
Caproasia.com
| The leading financial website for investment managers, professional investors, UHNW & HNW investors and advisors to institutions, billionaires, UHNWs & HNWs.
Covering capital markets, investments and private wealth in Asia. How do you invest $3 million to $300 million? How do you manage $20 million to $3 billion of assets?
Caproasia
is a financial information technology co. founded in 2014. We have 4 businesses in Media, Information, Services and Technology. We created 3 solutions: Membership, Events & Platforms to drive investment decisions in Asia through information, services, technology & people, that impact economies, societies & people. Our Mission: Driving the future of Asia For 2022 Investment Day: mail@caproasia.com For Family Office, Professional Investor, HNW Investor Events: mail@caproasia.com For Membership, Events, Networking, Roundtable, Summits: mail@caproasia.com For Investment Relations Network: mail@caproasia.com For Platforms, Media Kit, Advertising, Campaigns, Partnerships: angel@caproasia.com For press release: press@caproasia.com For all other enquiries: mail@caproasia.com
2022 Upcoming Events
Join Events in Hong Kong & Singapore. Investments, Alternatives, Private MarketsHedge Funds, Private Equity, Private Wealth, Family Office & more. View:
2022 Upcoming Events
| Register
here
Join as Delegate, Speaker, Moderator, Host, Sponsor & Partner Contact: events@caproasia.com or mail@caproasia.com
---
Caproasia Users
Manage $20 million to $3 billion of assets
Invest $3 million to $300 million
Advise institutions, billionaires, UHNWs & HNWs
Learn More | Caproasia Users
Caproasia Platforms | Join 10,000 Investors & Advisors
Monthly Networking & Roundtables:
Membership | Join a Powerful Network:
Family Office Programs:
Caproasia Summits:
Special Coverage