---
Kuaishou IPO Rises 160% on Day 1, Raised $5.32 Billion
7th February 2021 | Hong Kong
Chinese short video streaming & social media platform Kuaishou Technology share price rose 160% on the first day of trading (5/2/21) on the Hong Kong Stock Exchange, valuing the company at more than $150 billion.  Kuaishou Technology IPO price is HKD 115, opened much higher at HKD 338 and rising to a high of HKD 345, before closing at HKD 300 on the 1st day of trading.
"Kuaishou IPO Rises 160% on Day 1"
Kuaishou Technology had priced the company at the top range IPO price at HKD 115, raising $5.32 billion (HKD 41.28 billion) in IPO proceeds. (IPO ~ Initial Public Offering)
- Article continues below -
Kuaishou – From GIF Creator to Short Video Service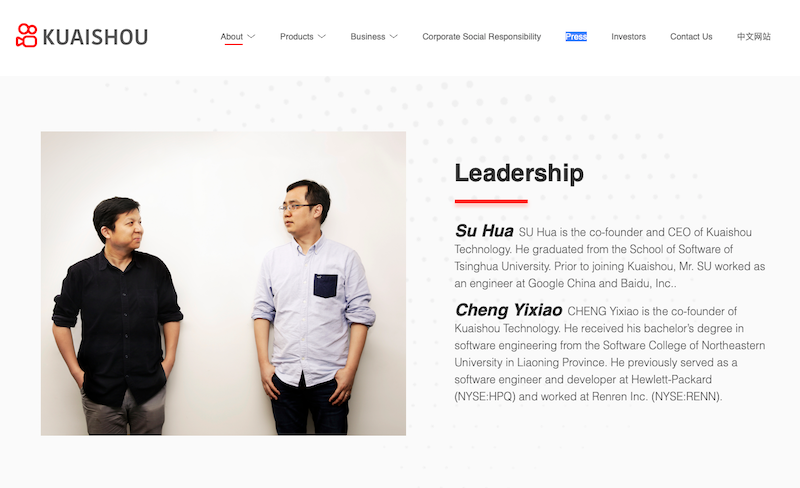 Kuaishou Technology was founded in 2011 by former Google employee Su Hua and HP software engineer Cheng Yixiao.  The company known as GIF Kuaishou, allow users to created animated images, also known as GIFs (Graphics Interchange Format).  In 2013, they launched a social media platform and short video service and they grew rapidly to become one of the largest online social media & video streaming platform.  For the first 9 months of 2020, their app reported daily users of 262.4 million and revenue of $6.2 billion.
One of the Richest in Asia: Su Hua and Cheng Yixiao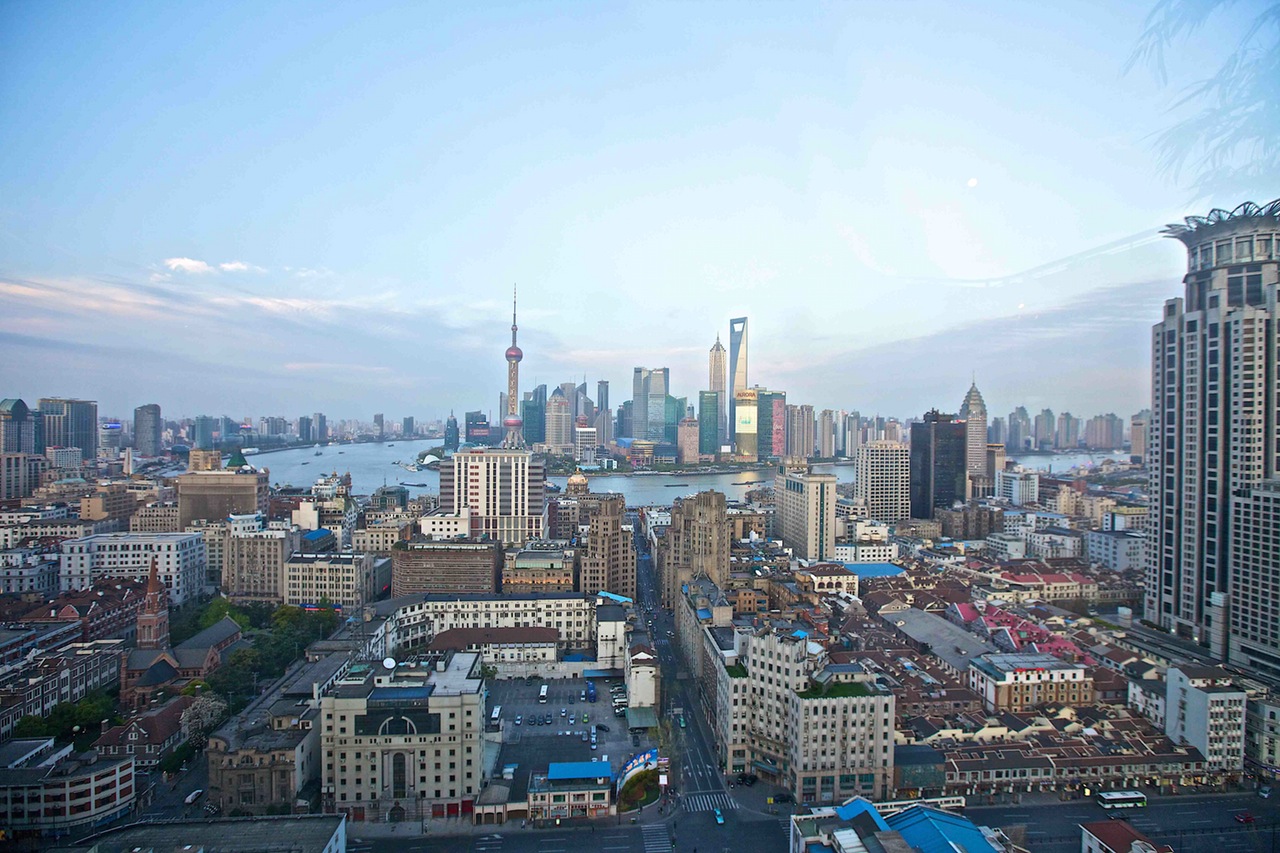 With the IPO of Kuaishou Technology, Su Hua and Cheng Yixiao became billionaires and one of the richest people in Asia with their personal fortune rising to more than $18 billion and $13 billion respectively.
Su Hua is the co-founder and CEO of Kuaishou Technology. He graduated from the School of Software of Tsinghua University. Prior to joining Kuaishou, Mr. SU worked as an engineer at Google China and Baidu, Inc..
Cheng Yixiao is the co-founder of Kuaishou Technology. He received his bachelor's degree in software engineering from the Software College of Northeastern University in Liaoning Province. He previously served as a software engineer and developer at Hewlett-Packard (NYSE:HPQ) and worked at Renren Inc. (NYSE:RENN).
Cornerstone Investors, Underwriters
Kuaishou Technology is backed by Tencent and in the IPO, cornerstone investors include Capital group, BlackRock, Fidelity, Morgan Stanley, GIC, Temasek, Abu Dhabi Investment Authority, Canadian Pension Plan Investment Board and Boyu Capital.
Morgan Stanley, Bank of America and China Renaissance Holdings are the underwriters of the IPO.
Visit: Kuaishou | Investor Information
Related:
Managing $20 million to $3 billion. Investing $3 million to $300 million.
For Investment Managers, Hedge Funds, Boutique Funds, Private Equity, Venture Capital, Professional Investors, Family Offices, Private Bankers & Advisors, sign up today. Subscribe to Caproasia and receive the latest news, data, insights & reports, events & programs daily at 2 pm.
Join Events & Find Services
Join Investments, Private Wealth, Family Office events in Hong Kong, Singapore, Asia-wide. Find hard-to-find $3 million to $300 million financial & investment services at The Financial Centre | TFC. Find financial, investment, private wealth, family office, real estate, luxury investments, citizenship, law firms & more.  List hard-to-find financial & private wealth services. Have a product launch? Promote a product or service? List your service at The Financial Centre | TFC. Join interviews & editorial and be featured on Caproasia.com or join Investments, Private Wealth, Family Office events. Contact us at
[email protected]
or
[email protected]
Caproasia.com
| The leading source of data, research, information & resource for financial professionals, investment managers, professional investors, family offices & advisors to institutions, billionaires, UHNWs & HNWs. Covering capital markets, investments and private wealth in Asia. How do you invest $3 million to $300 million? How do you manage $20 million to $3 billion of assets?
Quick Links
2021 Data Release
2020 List of Private Banks in Hong Kong
2020 List of Private Banks in Singapore
2020 Top 10 Largest Family Office
2020 Top 10 Largest Multi-Family Offices
2020 Report: Hong Kong Private Banks & Asset Mgmt - $4.49 Trillion
2020 Report: Singapore Asset Mgmt - $3.48 Trillion AUM
For Investors | Professionals | Executives
Latest data, reports, insights, news, events & programs Everyday at 2 pm Direct to your inbox Save 2 to 8 hours per week. Organised for success
Register Below
For CEOs, Heads, Senior Management, Market Heads, Desk Heads, Financial Professionals, Investment Managers, Asset Managers, Fund Managers, Hedge Funds, Boutique Funds, Analysts, Advisors, Wealth Managers, Private Bankers, Family Offices, Investment Bankers, Private Equity, Institutional Investors, Professional Investors
Get Ahead in 60 Seconds. Join 10,000 +
Save 2 to 8 hours weekly. Organised for Success.
Sign Up / Register
Web links may be disabled on mobile for security. Please click on desktop.



---
Caproasia Users
Manage $20 million to $3 billion of assets
Invest $3 million to $300 million
Advise institutions, billionaires, UHNWs & HNWs
Caproasia Platforms | 10,000 Investors & Advisors
Monthly Roundtable & Networking
Family Office Programs
The 2023 Investment Day
28th March 2023 - Hong Kong
4th April 2023 - Singapore
April 2023 - Virtual
6th June 2023 - Hong Kong
13th June 2023 - Singapore
Sept 2023 - Hong Kong
Oct 2023 - Singapore
Oct 2023 - Hong Kong
Visit: The Investment Day | Register: Click here
Caproasia Summits
Contact Us
For Enquiries, Membership
[email protected]
,
[email protected]
For Listing, Subscription
[email protected]
,
[email protected]
For Press Release, send to:
[email protected]
For Events & Webinars
[email protected]
For Media Kit, Advertising, Sponsorships, Partnerships
[email protected]
For Research, Data, Surveys, Reports
[email protected]
For General Enquiries
[email protected]
---
Caproasia | Driving the future of Asia a financial information technology co. since 2014
---