---
JD Logistics IPO in Hong Kong, 3.3% Higher on Day 1 with $32 Billion Market Value
28th May 2021 | Hong Kong
JD Logistics, an independent entity of China's top internet company JD.com, has IPO on Hong Kong Stock Exchange (Hong Kong Exchanges and Clearing ~ HKEX) on 28th May 2021 (Friday), closing 3.3% higher at HKD 41.70 with a market capitalization of $32.7 billion.  JD logistics IPO price is HKD 40.36, opening at HKD 46.05 and surging more than 18% (HKD 47.75) before closing at HKD 41.70 (28/5/21).   In the IPO, JD Logistics raised $3.16 billion, which was 715.61 times oversubscribed and the international tranche was 10.8 times oversubscribed. (IPO ~ Initial Public Offering)
Hong Kong Exchanges and Clearing (HKEX) is referred as Hong Kong Exchange or HKEX in this article
- Article continues below -
"JD Logistics IPO in Hong Kong, 3.3% Higher on Day 1 with $32 Billion Market Value"
JD Logistics, 900 Warehouse covering 99% of China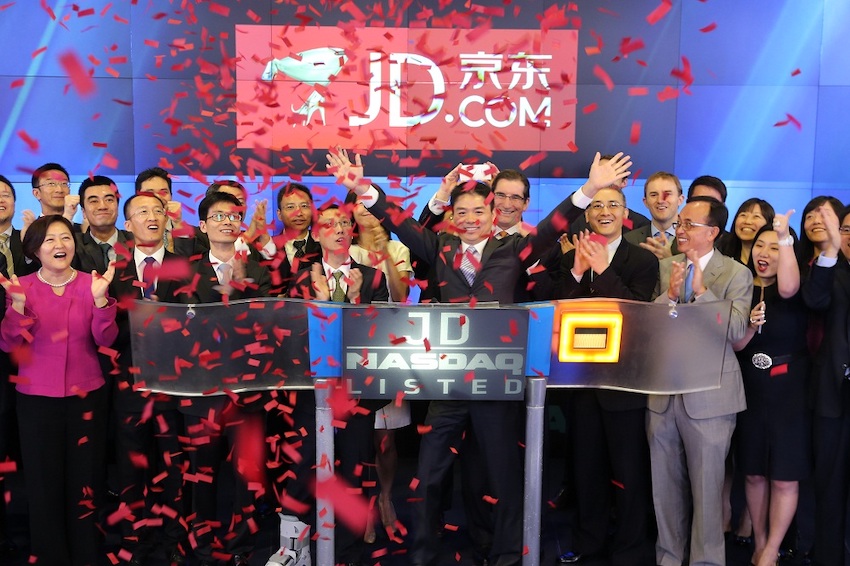 JD Logistics was established in 2007 with bases in Beijing, Shanghai and Guangzhou to grow the supply chain and logistic demands for JD.com.  In 2017, JD Logistics became an independent entity, and begin to provide services to other retailers. 
By the end of 2020, JD Logistics operated more than 900 warehouses across China, covering 99% of China's population and its vast network of warehouses and delivery workers can deliver products to millions of customers either on the same day or by the next day. In 2020, JD Logistics reported net loss of $637 million (CNY 4.1 billion).
JD Logistics plans to use the funds raised ($3.2 billion) to invest in its logistics network and infrastructure, and international logistics business with air freight development. 
JD Logistics IPO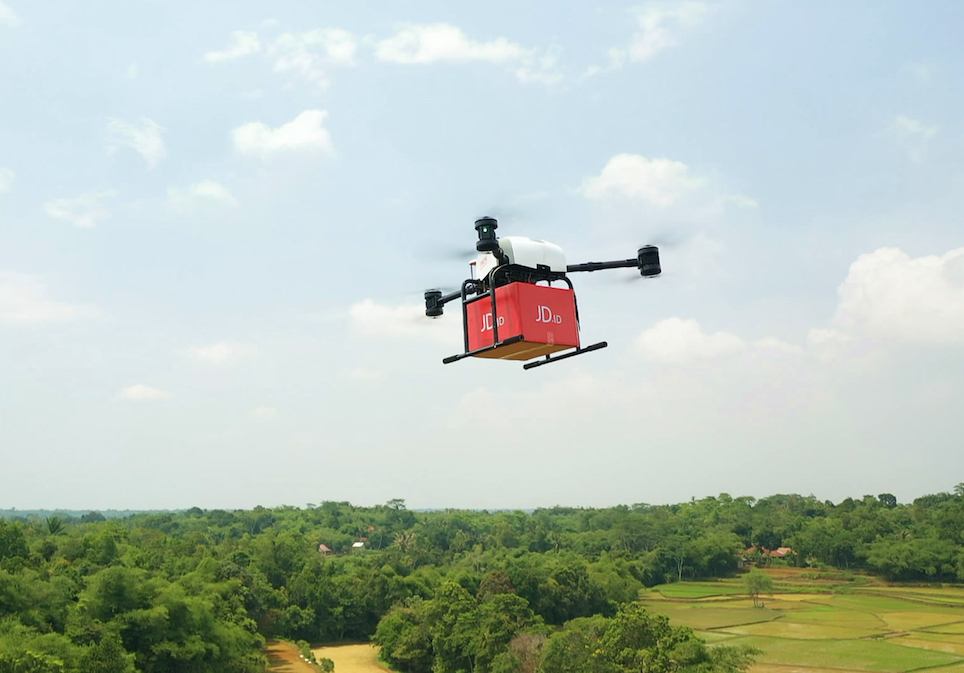 JD Logistics IPO was priced at HKD 40.36, the lower end of the IPO price range (HKD 39.36 to HKD 43.36).  At HKD 40.36 and 609.2 million new shares issued, JD Logistics raised $31.6 billion have a market value of around $32 billion.  
JD Logistics institutional investors include Blackstone, Softbank and Temasek (Singapore's sovereign wealth fund).  The underwriters and sponsors for the IPO are UBS, Goldman Sachs, Bank of America Securities and Haitong International Securities.
The IPO was 715.61 times oversubscribed and shares offered under the international tranche were 10.8 times oversubscribed.
JD Logistics IPO is the 2nd largest IPO in Hong Kong for 2021.
For 2021, JD Logistics will be the 2nd largest IPO after Kuaishou Technology IPO, which raised $5.32 billion and went public in February 2021.  The chinese short video streaming & social media platform Kuaishou Technology share price rose 160% on the first day of trading (5/2/21) on the Hong Kong Stock Exchange, valuing the company at more than $150 billion.
JD Health IPO in Hong Kong, Dec 2020
In December 2020, another independent entity of JD.com, JD Health, China's largest online healthcare & medical service platform by revenue, raised $3.4 billion at their IPO on Hong Kong Exchange, with shares rising 55% on first day of trading (8/12/20).
JD.com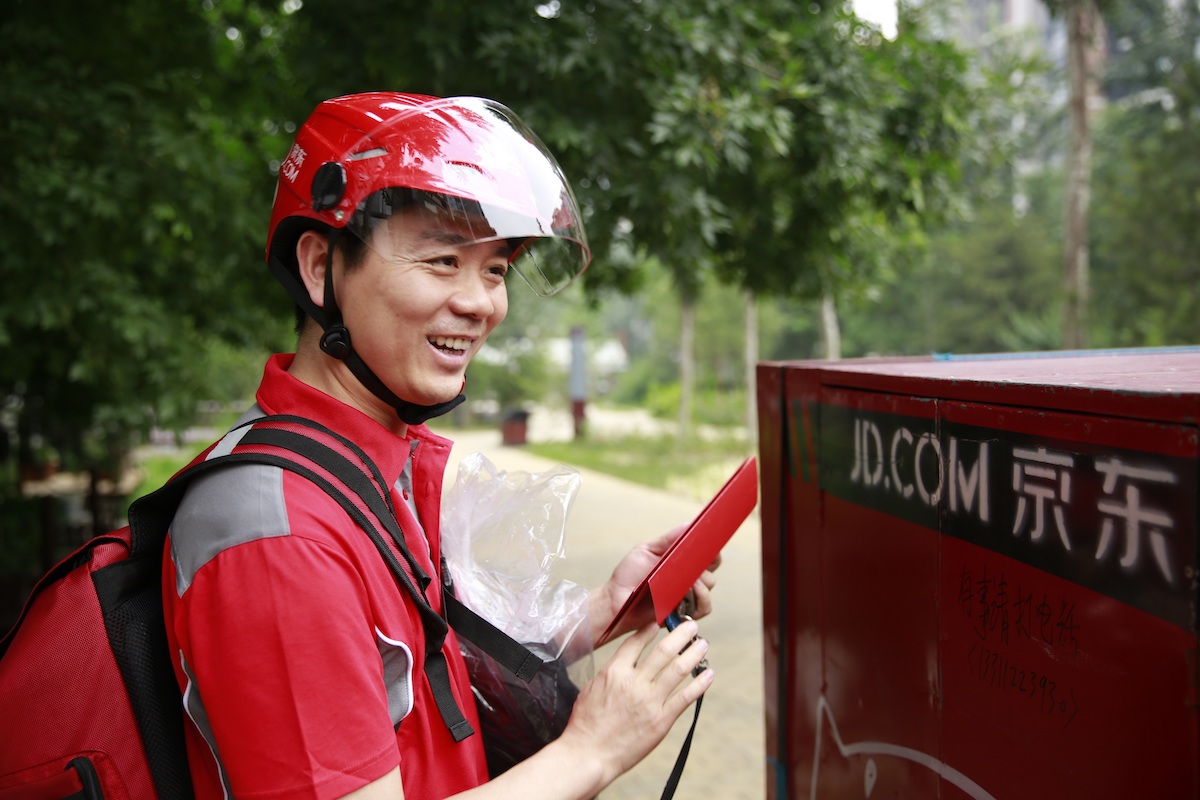 JD.com is China's largest online retailer and is China's biggest internet company by revenue.  In 2019, JD.com reported $82.9 billion net revenue, has 700+ warehouses and more than 360 million annual active customers.  JD.com is listed on NASDAQ with a market capitalization of $115 billion (28th May 2021).  In June 2020, JD.com became dual-listed on Hong Kong Exchange.
The company is founded by Richard Liu in 1998, committing RMB12,000 (USD 1,695 ~ 1 USD = RMB 7.08) of his savings to lease a 4 sqm retail unit in Beijing's technology hub of Zhongguancun to establish JD Multimedia.  In 2004, after the 2003 SARS outbreak , he saw the potential of internet to support his business and began selling products online.  In 2004, he closed his brick-and-motar store and launched jdlaser.com which became jd.com later on.
In 2014, JD.com went public on NASDAQ and raised $1.78 billion.  JD.com founder Richard Liu, is a billionaire and has an estimated fortune of $20 billion in 2020.
Related:
More:
Managing $20 million to $3 billion. Investing $3 million to $300 million.
For Investment Managers, Hedge Funds, Boutique Funds, Private Equity, Venture Capital, Professional Investors, Family Offices, Private Bankers & Advisors, sign up today. Subscribe to Caproasia and receive the latest news, data, insights & reports, events & programs daily at 2 pm.
Join Events & Find Services
Join Investments, Private Wealth, Family Office events in Hong Kong, Singapore, Asia-wide. Find hard-to-find $3 million to $300 million financial & investment services at The Financial Centre | TFC. Find financial, investment, private wealth, family office, real estate, luxury investments, citizenship, law firms & more.  List hard-to-find financial & private wealth services. Have a product launch? Promote a product or service? List your service at The Financial Centre | TFC. Join interviews & editorial and be featured on Caproasia.com or join Investments, Private Wealth, Family Office events. Contact us at
[email protected]
or
[email protected]
Caproasia.com
| The leading source of data, research, information & resource for financial professionals, investment managers, professional investors, family offices & advisors to institutions, billionaires, UHNWs & HNWs. Covering capital markets, investments and private wealth in Asia. How do you invest $3 million to $300 million? How do you manage $20 million to $3 billion of assets?
Quick Links
2021 Data Release
2020 List of Private Banks in Hong Kong
2020 List of Private Banks in Singapore
2020 Top 10 Largest Family Office
2020 Top 10 Largest Multi-Family Offices
2020 Report: Hong Kong Private Banks & Asset Mgmt - $4.49 Trillion
2020 Report: Singapore Asset Mgmt - $3.48 Trillion AUM
For Investors | Professionals | Executives
Latest data, reports, insights, news, events & programs Everyday at 2 pm Direct to your inbox Save 2 to 8 hours per week. Organised for success
Register Below
For CEOs, Heads, Senior Management, Market Heads, Desk Heads, Financial Professionals, Investment Managers, Asset Managers, Fund Managers, Hedge Funds, Boutique Funds, Analysts, Advisors, Wealth Managers, Private Bankers, Family Offices, Investment Bankers, Private Equity, Institutional Investors, Professional Investors
Get Ahead in 60 Seconds. Join 10,000 +
Save 2 to 8 hours weekly. Organised for Success.
Sign Up / Register
Web links may be disabled on mobile for security. Please click on desktop.



---
Caproasia Users
Manage $20 million to $3 billion of assets
Invest $3 million to $300 million
Advise institutions, billionaires, UHNWs & HNWs
Caproasia Platforms | 10,000 Investors & Advisors
Monthly Roundtable & Networking
Family Office Programs
The 2023 Investment Day
28th March 2023 - Hong Kong
4th April 2023 - Singapore
April 2023 - Virtual
6th June 2023 - Hong Kong
13th June 2023 - Singapore
Sept 2023 - Hong Kong
Oct 2023 - Singapore
Oct 2023 - Hong Kong
Visit: The Investment Day | Register: Click here
Caproasia Summits
Contact Us
For Enquiries, Membership
[email protected]
,
[email protected]
For Listing, Subscription
[email protected]
,
[email protected]
For Press Release, send to:
[email protected]
For Events & Webinars
[email protected]
For Media Kit, Advertising, Sponsorships, Partnerships
[email protected]
For Research, Data, Surveys, Reports
[email protected]
For General Enquiries
[email protected]
---
Caproasia | Driving the future of Asia a financial information technology co. since 2014
---