---
Samsung Group Heir Lee Jae-yong Released from Jail on Parole, $11 Billion Personal Fortune
19th August 2021 | Hong Kong
Samsung Group heir Lee Jae-yong (Age 53), one of South Korea's richest man with more than $11 billion fortune, has been released from jail on parole, serving a fraction of his 2.5 years jail term for being convicted of bribery and embezzlement by a South Korean high court in January 2021.  Lee Jae-yong was accused of paying $37 million to 2 non-profit foundations in exchange for political support to a Samsung merger that required support from South Korea's government pension fund and for him to be the Head of Samsung.  The case also involved South Korea's former President Park Guen-hye, who is serving a 20 years jail term for bribery and corruption.  (Parole ~ permission for a prisoner to be released before their period in prison is finished, with the agreement that they will behave well)
" Samsung Group Heir Lee Jae-yong Released from Jail on Parole, $11 Billion Personal Fortune "
- Article continues below -
Samsung Group Heir Lee Jae-yong Released from Jail on Parole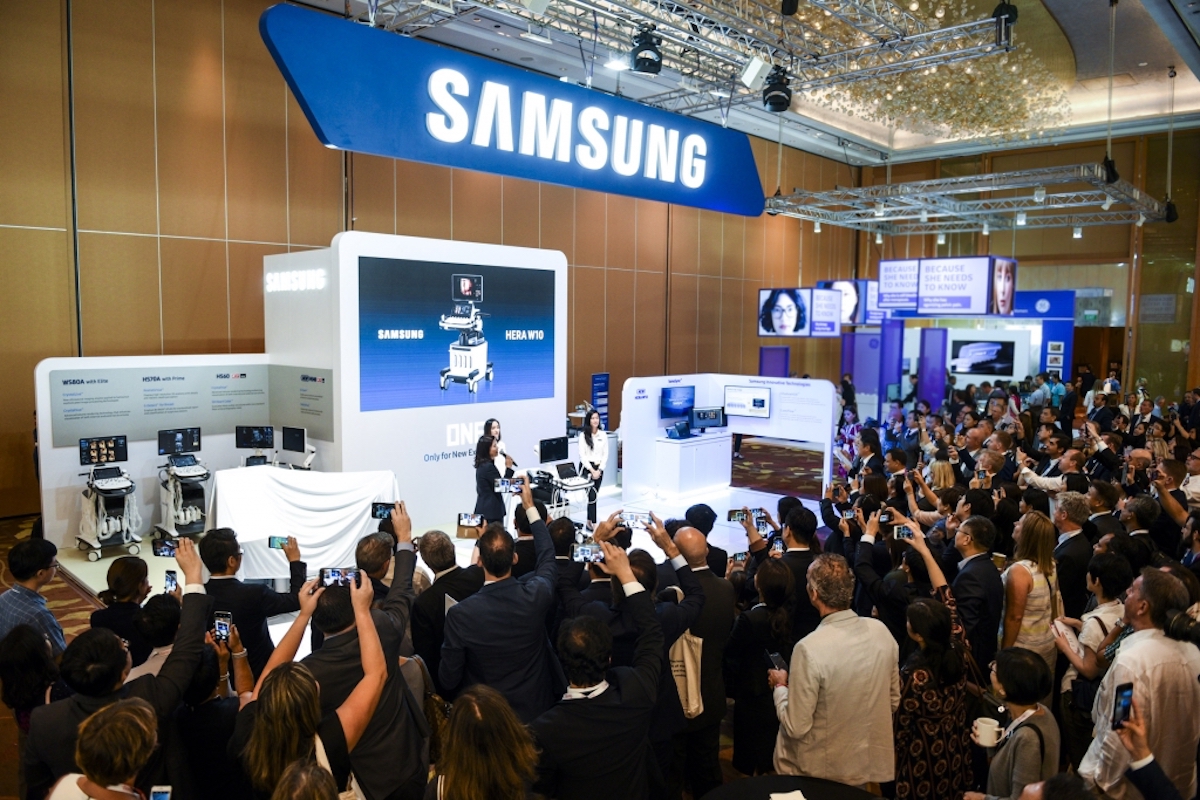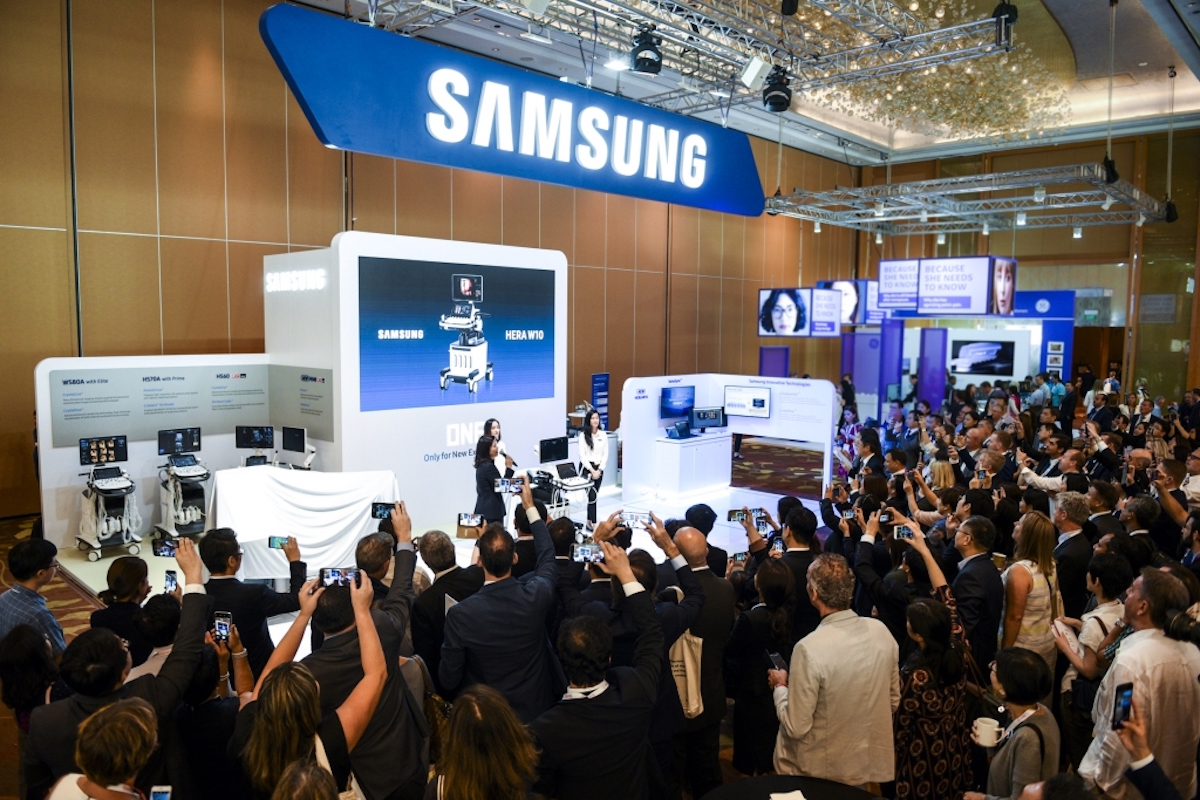 The South Korean Justice Ministry made the decision to release Samsung Group heir Lee Jae-yong on parole on the ground of national interest for semiconductors, vaccines after considering the effects of the pandemic on South Korea's economy and global markets. His parole conditions include 5 years of business restriction and approval for overseas trip.
Samsung's day-to-day operations is not affected by Lee Jae-yong absence, but need him to make major decisions on investments and M&A projects for Samsung.  Lee Jae-yong is also under investigation for fraud and stock manipulation.  
Samsung Heirs Lee Jae-Yong and Family to Pay $10.7 Billion in Inheritance Tax from $22 Billion Estate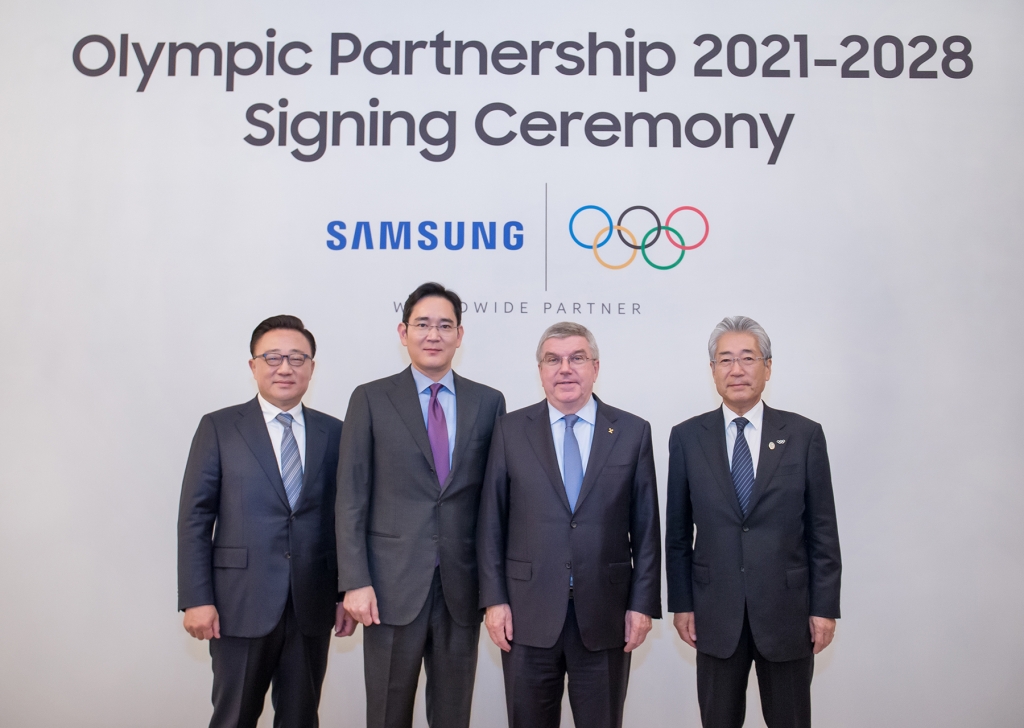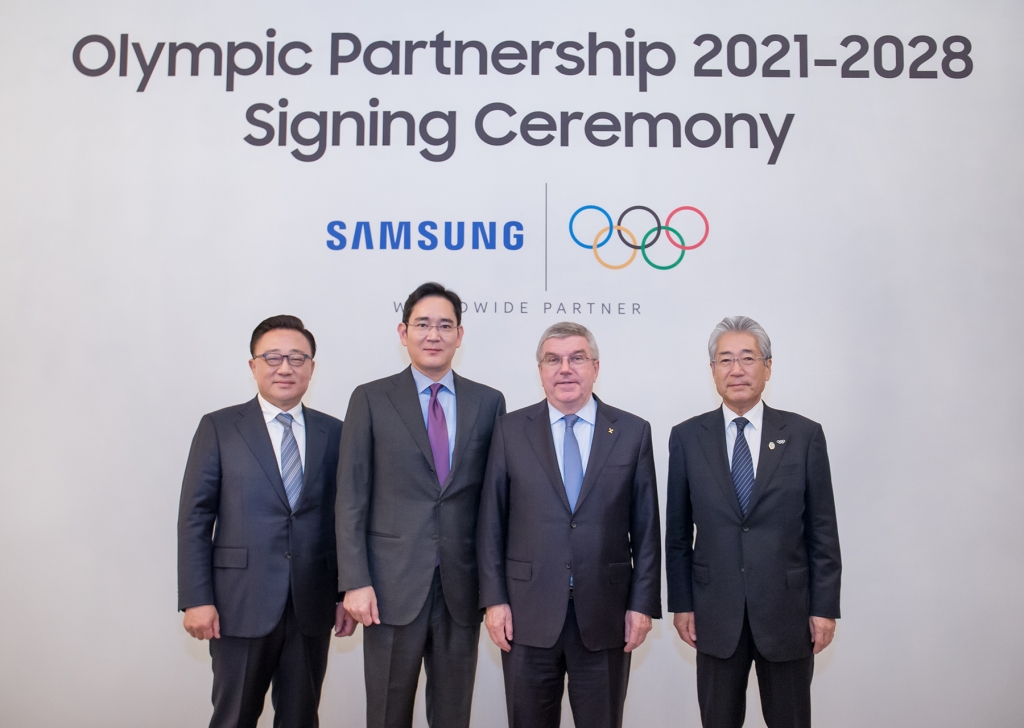 Lee Jae-yong, the heir of Samsung Group is one of South Korea's richest man with more than $11 billion fortune. 
In April 2021, the heirs and family of Samsung including current Vice-Chairman of Samsung Electronics Lee Jae-Yong will have to  pay inheritance tax of around $10.7 billion (12 trillion won), for inheriting around $22 billion estate from the late Samsung Chairman Lee Kun-Hee who died in October 2020.
The Lee family plans to pay the full amount of the inheritance tax over a period of 5 years, including reducing the inheritance tax through public donations of arts and medical funding.    The $10.7 billion inheritance tax is likely to be paid from stock dividends and possibility of bank loans. 
The estate's collection of antiques and paintings will be donated to the National Museum of Korea and other cultural organisations.  The collection includes national cultural assets and paintings by Korean painters such as Park Soo-keun and Lee Jung-seop and 23,000 art pieces including works by artists Marc Chagall, Pablo Picasso, Paul Gauguin, Claude Monet, Joan Miro and Salvador Dali. 
For medical funding, the Lee family will donate around $900 million to fund infectious disease research and treatment for children with cancer and rare illnesses.
Samsung – Global Giant and South Korea Chaebol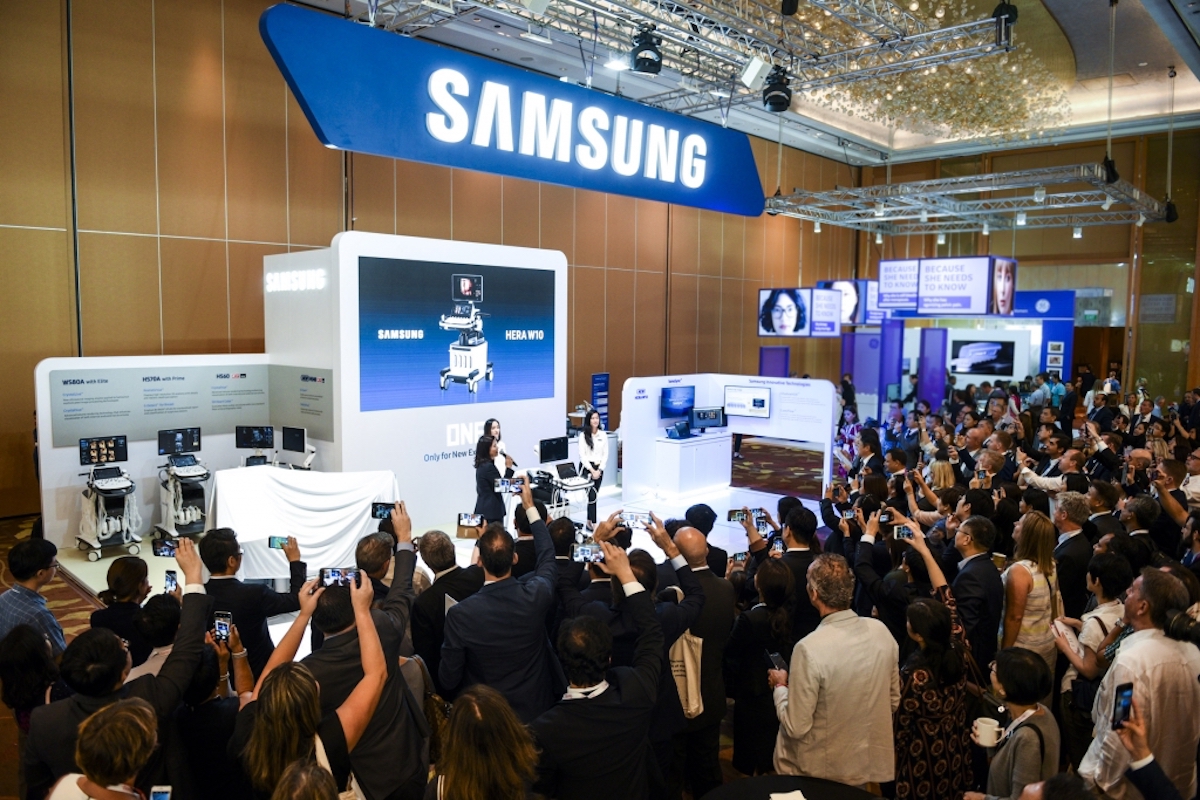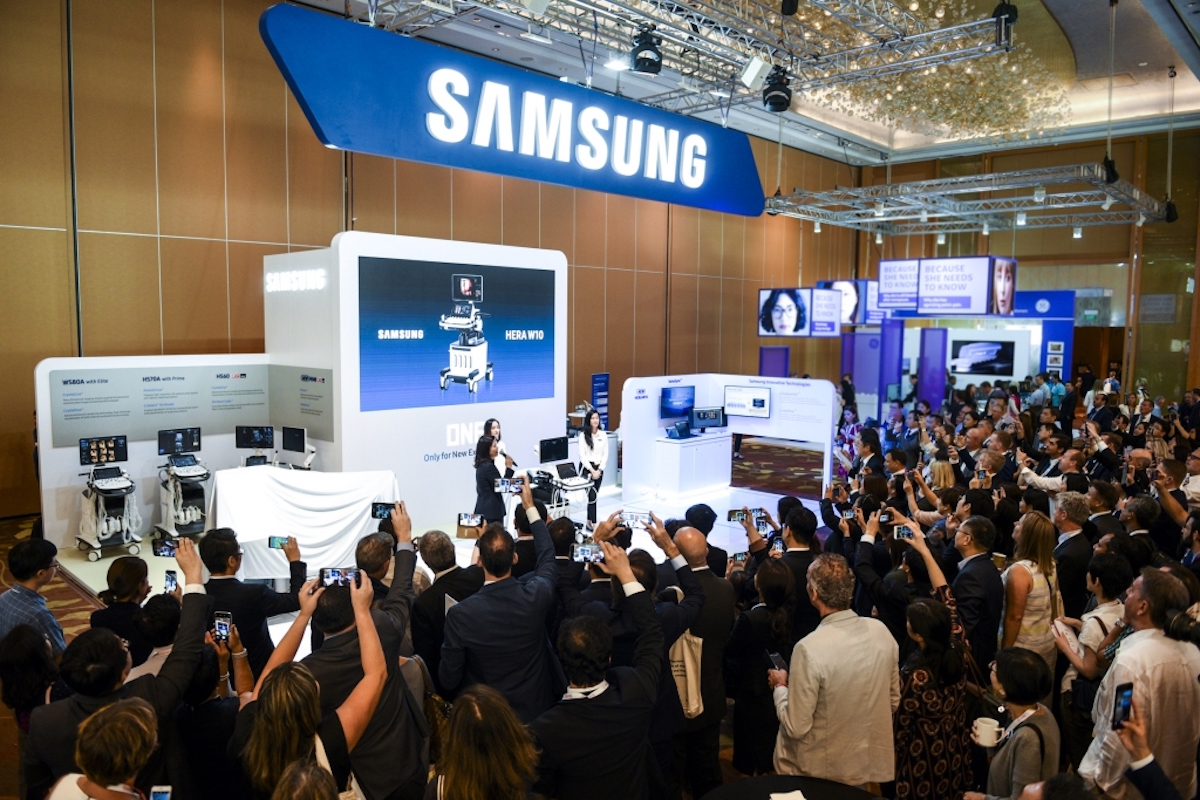 The late Samsung Chairman Lee Kun-Hee had led Samsung in 1987, following the death of his father Lee Byung-chul, who founded Samsung.  The late Samsung Chairman Lee Kun-Hee led Samsung through a massive transformation to become a global electronics giant.  Today, Samsung is a global leader in technology, electronics and industry.  In 2020, Samsung reported $212.4 billion in revenue and net income of $23.7 billion.  
Samsung is also South Korea's largest chaebol, a term used to describe South Korea's large, family-run conglomerates that played an important role in the country's economic development.
Related:
Exclusive
Managing $20 million to $3 billion. Investing $3 million to $300 million.
For Investment Managers, Hedge Funds, Boutique Funds, Private Equity, Venture Capital, Professional Investors, Family Offices, Private Bankers & Advisors, sign up today. Subscribe to Caproasia and receive the latest news, data, insights & reports, events & programs daily at 2 pm.
Join Events & Find Services
Join Investments, Private Wealth, Family Office events in Hong Kong, Singapore, Asia-wide. Find hard-to-find $3 million to $300 million financial & investment services at The Financial Centre | TFC. Find financial, investment, private wealth, family office, real estate, luxury investments, citizenship, law firms & more.  List hard-to-find financial & private wealth services. Have a product launch? Promote a product or service? List your service at The Financial Centre | TFC. Join interviews & editorial and be featured on Caproasia.com or join Investments, Private Wealth, Family Office events. Contact us at
[email protected]
or
[email protected]
Caproasia.com
| The leading source of data, research, information & resource for financial professionals, investment managers, professional investors, family offices & advisors to institutions, billionaires, UHNWs & HNWs. Covering capital markets, investments and private wealth in Asia. How do you invest $3 million to $300 million? How do you manage $20 million to $3 billion of assets?
Quick Links
2021 Data Release
2020 List of Private Banks in Hong Kong
2020 List of Private Banks in Singapore
2020 Top 10 Largest Family Office
2020 Top 10 Largest Multi-Family Offices
2020 Report: Hong Kong Private Banks & Asset Mgmt - $4.49 Trillion
2020 Report: Singapore Asset Mgmt - $3.48 Trillion AUM
For Investors | Professionals | Executives
Latest data, reports, insights, news, events & programs Everyday at 2 pm Direct to your inbox Save 2 to 8 hours per week. Organised for success
Register Below
For CEOs, Heads, Senior Management, Market Heads, Desk Heads, Financial Professionals, Investment Managers, Asset Managers, Fund Managers, Hedge Funds, Boutique Funds, Analysts, Advisors, Wealth Managers, Private Bankers, Family Offices, Investment Bankers, Private Equity, Institutional Investors, Professional Investors
Get Ahead in 60 Seconds. Join 10,000 +
Save 2 to 8 hours weekly. Organised for Success.
Sign Up / Register
Web links may be disabled on mobile for security. Please click on desktop.



---
Caproasia Users
Manage $20 million to $3 billion of assets
Invest $3 million to $300 million
Advise institutions, billionaires, UHNWs & HNWs
Caproasia Platforms | 10,000 Investors & Advisors
Monthly Roundtable & Networking
Family Office Programs
The 2023 Investment Day
28th March 2023 - Hong Kong
4th April 2023 - Singapore
April 2023 - Virtual
6th June 2023 - Hong Kong
13th June 2023 - Singapore
Sept 2023 - Hong Kong
Oct 2023 - Singapore
Oct 2023 - Hong Kong
Visit: The Investment Day | Register: Click here
Caproasia Summits
Contact Us
For Enquiries, Membership
[email protected]
,
[email protected]
For Listing, Subscription
[email protected]
,
[email protected]
For Press Release, send to:
[email protected]
For Events & Webinars
[email protected]
For Media Kit, Advertising, Sponsorships, Partnerships
[email protected]
For Research, Data, Surveys, Reports
[email protected]
For General Enquiries
[email protected]
---
Caproasia | Driving the future of Asia a financial information technology co. since 2014
---