---
Taiwan Chipmaker TSMC Becomes Asia Most Valuable Company with $560 Billion Market Value, Overtakes Tencent & Alibaba
20th August 2021 | Hong Kong
Taiwan Semiconductor Manufacturing Company (TSMC), Taiwanese chipmaker & major supplier to Apple founded in 1987, has become Asia's most valuable company with market capitalization of $560 billion, overtaking Tencent with $538 billion and Alibaba with $451 billion market capitalization (20/8/21). The recent China crackdown on China technology companies had caused Chinese technology share prices to fall, including Tencent share price falling 45% (Jan 2021) and Alibaba share price falling 42% (Feb 2021), while the world's most valuable semiconductor company TSMC share price had been stable throughout 2021, and is expected to grow with strong global demand for chips across industries from electric vehicles to 5G mobile phones. Read More: China Crackdown
" TSMC Becomes Asia Most Valuable Company with $560 Billion Market Value "
TSMC Founded in 1987 by Morris Chang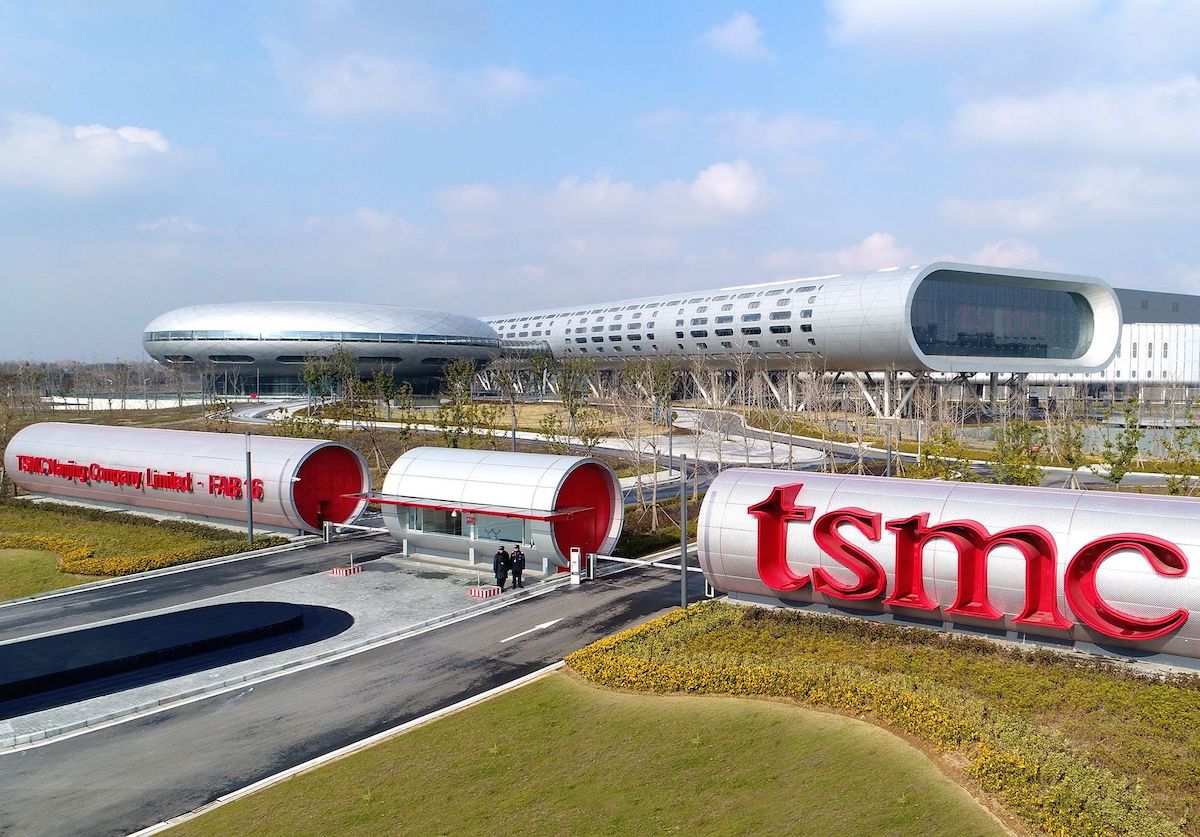 Taiwan Semiconductor Manufacturing Company (TSMC) is founded in 1987 in Taiwan by Morris Chang, who retired in 2018. TSMC is the world's most valuable semiconductor company and produces a range of products for mobile devices, high performance computing, automotive electronics and the Internet of Things (IoT). Today, TSMC and its subsidiaries employs more than 56,000 people worldwide. In 2020, TSMC reported revenue of $46.7 billion and net earnings fo $20.3 billion.
Founder of TSMC Morris Chang is one of Taiwan's richest man and billionaire with around $2 billion to $3 billion of personal fortune.
TSMC is listed on TSE and NYSE, American depositary receipt
Tencent is listed on HKEX and NASDAQ, American depositary receipt
Alibaba is listed on NYSE and HKEX
NYSE ~ New York Stock Exchange, TSE ~ Taiwan Stock Exchange, HKEX ~ Hong Kong Exchange & Clearing
Related:



---
For CEOs, Heads, Senior Management, Market Heads, Desk Heads, Financial Professionals, Investment Managers, Asset Managers, Fund Managers, Hedge Funds, Boutique Funds, Analysts, Advisors, Wealth Managers, Private Bankers, Family Offices, Investment Bankers, Private Equity, Institutional Investors, Professional Investors
Get Ahead in 60 Seconds. Join 10,000 +
Sign Up / Contact Us
Caproasia | Driving the future of Asia a financial information technology co. since 2014
Web links may be disabled on mobile for security. Please click on desktop.






---
Caproasia.com
| The leading financial website for investment managers, professional investors, UHNW & HNW investors and advisors to institutions, billionaires, UHNWs & HNWs.
Covering capital markets, investments and private wealth in Asia. How do you invest $3 million to $300 million? How do you manage $20 million to $3 billion of assets?
Caproasia
is a financial information technology co. founded in 2014. We have 4 businesses in Media, Information, Services and Technology. We created 3 solutions: Membership, Events & Platforms to drive investment decisions in Asia through information, services, technology & people, that impact economies, societies & people. Our Mission: Driving the future of Asia For 2022 Investment Day: mail@caproasia.com For Family Office, Professional Investor, HNW Investor Events: mail@caproasia.com For Membership, Events, Networking, Roundtable, Summits: mail@caproasia.com For Investment Relations Network: mail@caproasia.com For Platforms, Media Kit, Advertising, Campaigns, Partnerships: angel@caproasia.com For press release: press@caproasia.com For all other enquiries: mail@caproasia.com
2022 Upcoming Events
Join Events in Hong Kong & Singapore. Investments, Alternatives, Private MarketsHedge Funds, Private Equity, Private Wealth, Family Office & more. View:
2022 Upcoming Events
| Register
here
Join as Delegate, Speaker, Moderator, Host, Sponsor & Partner Contact: events@caproasia.com or mail@caproasia.com
---
Caproasia Users
Manage $20 million to $3 billion of assets
Invest $3 million to $300 million
Advise institutions, billionaires, UHNWs & HNWs
Learn More | Caproasia Users
Caproasia Platforms | Join 10,000 Investors & Advisors
Monthly Networking & Roundtables:
Membership | Join a Powerful Network:
Family Office Programs:
Caproasia Summits:
Special Coverage