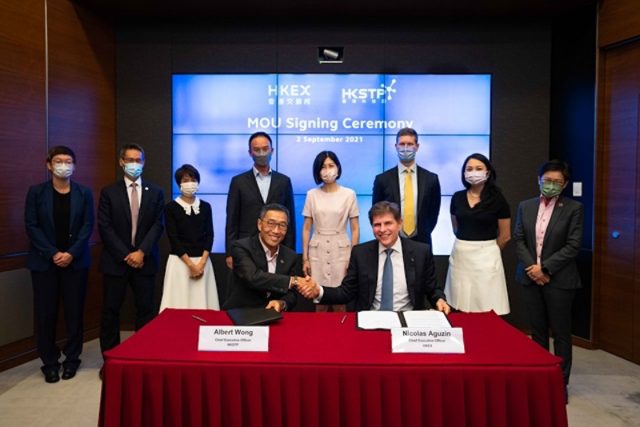 ---
Hong Kong Exchange Explores New Biotech Initiatives, 2nd Largest Biotech Fundraising Hub with 73 IPOs Raising $29.2 Billion
9th September 2021 | Hong Kong
Hong Kong Exchange (HKEX) has signed a a Memorandum of Understanding (MOU) with Hong Kong Science and Technology Parks Corporation (HKSTP) to explore new biotech and fintech initiatives.  Hong Kong Exchange (HKEX) will gain access to HKSTP's deep pool of biotech industry experts to assist in its review of biotech listing applications, helping to maintain HKEX's robust standards of investor protection and leadership as the world's number 2 biotech funding hub.  In 2019, Hong Kong Exchange (HKEX) had allowed the the listings of pre-revenue biotech issuer, helping Hong Kong to become the world's second-largest biotech fundraising hub with 73 healthcare and biotech IPOs that had raised $29.2 billion (HKD 227 billion).  As of August 2021, over 50 healthcare companies had submitted listing applications to Hong Kong Exchange (HKEX). (IPO ~ Initial Public Offering)
" Hong Kong Exchange Explores New Biotech Initiatives, World's 2nd Largest Biotech Fundraising Hub with 73 IPOs Raising $29.2 Billion "
Ads & Announcements
The 2023 Investment Day | HK & SG
-
Visit & Register here
Where do you invest $250k, $1 million, $10 million, $100 million or $1 billion? Can you generate IRR of 10% / 15% / 20% or more? Private Equity, Hedge Funds, Boutique Funds, Private Markets & more. Taking place on 28th March 2023 in Hong Kong, 4th April 2023 in Singapore, and Virtual Investment Day in April 2023.




Hong Kong Science and Technology Parks Corporation (HKSTP) has created a unique biomedical technology development platform combining world-class infrastructure and incubation programmes, supporting companies with funding, research and development, product development and commercialisation. HKSTP now supports over 150 biotech companies covering medical devices, diagnostics, therapeutics and personal care, as well as regenerative and traditional Chinese medicine, representing a full spectrum of tech-driven healthcare solutions.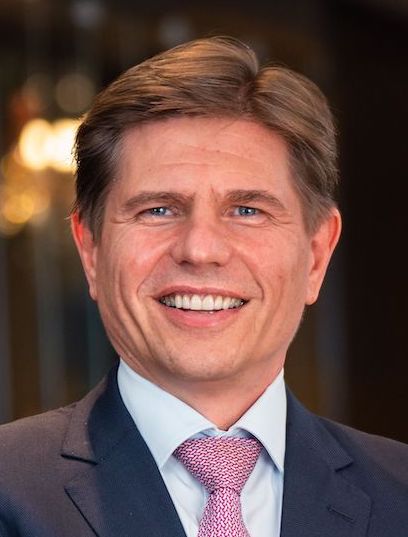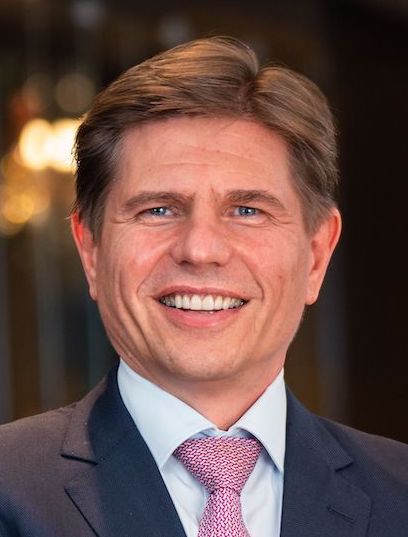 HKEX Chief Executive Officer, Nicolas Aguzin:
"We are delighted to be teaming up with HKSTP, a uniquely Hong Kong institution known for its innovation and expertise, to help drive the continued development of the city's fast-growing biotech and new economy ecosystem.
We look forward to working together, collaborating to realise our shared commitment to the community, which is to help support the growth aspirations of the leading companies of tomorrow."
HKSTP Chief Executive Officer, Albert Wong:
"HKSTP firmly believes biomedical technology and fintech to be core pillars for Hong Kong's innovation-driven future and this exciting partnership with HKEX brings us even closer to realizing this vision. This partnership creates the ideal investment platform and innovation ecosystem for the best local and international ventures to succeed and elevate Hong Kong's position as a global biotech and fintech leader."
Hong Kong:
More:
---
About HKEX
Hong Kong Exchanges and Clearing Limited (HKEX) is one of the world's major exchange groups, and operates a range of equity, commodity, fixed income and currency markets.  HKEX is the world's leading IPO market and as Hong Kong's only securities and derivatives exchange and sole operator of its clearing houses, it is uniquely placed to offer regional and international investors access to Asia's most vibrant markets.
HKEX is also the global leader in metals trading, through its wholly owned subsidiaries, The London Metal Exchange (LME) and LME Clear Limited.  This commodity franchise was further enhanced with the launch of Qianhai Mercantile Exchange (QME), in China, in 2018.
HKEX launched the pioneering Shanghai-Hong Kong Stock Connect programme in 2014, further expanded with the launch of Shenzhen Connect in 2016, and the launch of Bond Connect in 2017.
Visit: www.hkexgroup.com
---
---
For CEOs, Heads, Senior Management, Market Heads, Desk Heads, Financial Professionals, Investment Managers, Asset Managers, Fund Managers, Hedge Funds, Boutique Funds, Analysts, Advisors, Wealth Managers, Private Bankers, Family Offices, Investment Bankers, Private Equity, Institutional Investors, Professional Investors
Get Ahead in 60 Seconds. Join 10,000 +
Save 2 to 8 hours weekly. Organised for Success.
Subscribe / Sign Up / Contact Us
Caproasia | Driving the future of Asia a financial information technology co. since 2014
Web links may be disabled on mobile for security. Please click on desktop.




---