Caproasia.com | The leading source of data, research, information & resource for financial professionals, institutional investors, professional investors and private investors (UHNWs, & HNWs). Covering capital markets, investments and private wealth in Asia. How do you invest $3 million to $300 million? How do you manage $20 million to $3 billion of assets? This site is for accredited investors, professional investors, investment managers and financial professionals only. You should have assets around $3 million to $300 million or managing $20 million to $3 billion.
---
Credit Suisse Merges Global Wealth Management & Private Banking
6th November 2021 | Hong Kong
Credit Suisse has announced a new Group strategy to strengthen and simplify its business, including merging Global Wealth Management & Private Banking into 1 business unit and allocating CHF 3 billion capital to Wealth Management by 2024. The division plans to expand its market leading UHNW and Upper HNW franchises and accelerate Core HNW growth in selected scale markets, and to exit approximately 10 non-core markets.
" Credit Suisse Merges Global Wealth Management & Private Banking "
Credit Suisse 4 Divisions in 2022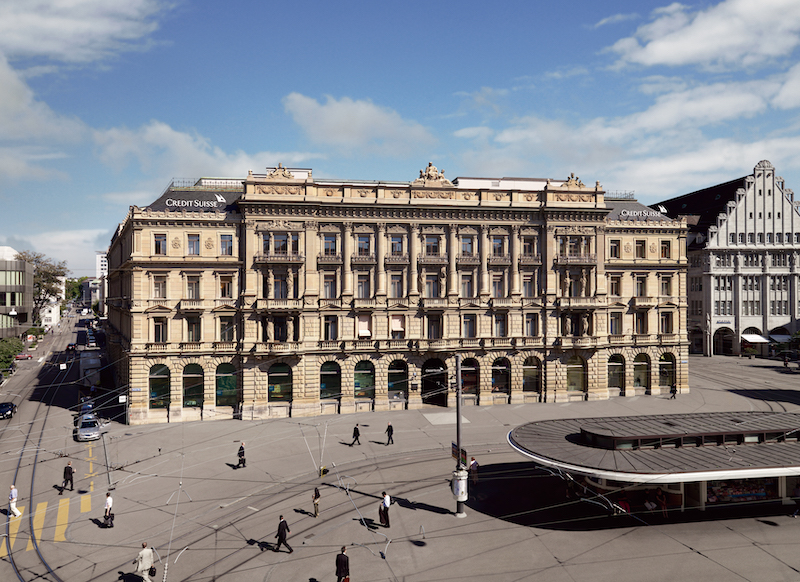 Starting from January 2022, the Group will be reorganized into four divisions – Wealth Management, Investment Bank, Swiss Bank and Asset Management — and four geographic regions – Switzerland, Europe, Middle East and Africa (EMEA), Asia-Pacific (APAC) and Americas. In the APAC region, the Credit Suisse will invest in its Mainland China franchise, centered around the Bank for Entrepreneurs model, building on our leading Singapore and Hong Kong hubs and further leveraging investment, financing, advisory and capital markets solutions.
António Horta-Osório, Chairman of the Board of Directors:
Over the past months, the Board of Directors and the Executive Board have been working together relentlessly on shaping the strategy that will serve as our compass going forward. The measures announced today provide the framework for a much stronger, more client-centric bank with leading businesses and regional franchises. Risk management will be at the core of our actions, helping to foster a culture that reinforces the importance of accountability and responsibility. We will invest to grow our topline by shifting approximately CHF 3 billion of capital to our wealth management business and through additional technology and other investments amounting to around CHF 1 to 1.5 billion per year by 2024, funded by expected BAU cost savings.
This should enable us to achieve sustainable growth together with substantially lower risk and to deliver lasting value for all our key stakeholders – clients, investors, colleagues and society. With our 165-year heritage of superior client service and integrated approach, Credit Suisse is well positioned to build on the strengths of its great people and operating businesses."
Thomas Gottstein, Group CEO:
"With this strategic review, we have determined a clear and compelling way forward, building on existing strengths and accelerating growth in key strategic business areas. We will become a more streamlined bank, with expected lower volatility of earnings and with a sharper focus on the markets we operate in. We have the ambition to further strengthen our position as a global leader in wealth management and we will make further investments in areas where we have competitive advantages within our more focused and more capital-light Investment Bank, our leading and client-centric bank in Switzerland as well as our multi-specialist Asset Manager.
I am confident that with the measures we announced today, we will be better positioned to leverage our strengths, control our risks and further build connectivity with the Wealth Management division, bringing the whole of our bank to all our private, corporate and institutional clients around the world."
Credit Suisse:
Data Release
Caproasia Platforms:
Caproasia Events & Coverage:
---
Caproasia.com | The leading financial website for financial professionals, professional investors and HNW investors. Covering capital markets, investments and private wealth in Asia. How do you invest $3 million to $300 million? How do you manage $20 million to $3 billion of assets? Quicklinks: Caproasia Access | TFC | Caproasia | Jobs
Join 14,000+ leading financial professionals and professional investors in Asia. Stay ahead of your peers & competition. For press release, email to press@caproasia.com For editorial, media kit, listing on TFC, events, seminars or research & data services, email to mail@caproasia.com
---