---
KPMG Report: Top IPO Destination in 2021 Nasdaq, NYSE, Shanghai, Hong Kong & Shenzhen
KPMG has released a report on Mainland China and Hong Kong IPO markets, with the top 5 global IPO destinations in Nasdaq, NYSE (New York Stock Exchange), Shanghai Stock Exchange, Hong Kong Exchange (HKEX), Shenzhen Stock Exchange.  In 2021, Nasdaq raised $99.4 billion, New York Stock Exchange raised $55.4 billion, Shanghai Stock Exchange raised $47.7 billion, Hong Kong Exchange (HKEX) raised $39.3 billion and Shenzhen Stock Exchange raised $21.3 billion.  IPO on Mainland China's A-share markets are expected to generate record high proceeds of RMB565 billion from 495 deals this year, while Hong Kong are expected to reach HKD356 billion from around 110 deals this year.  The number of IPOs in the Mainland China and Hong Kong accounted for 25% of the global IPO activities.  Globally, TMT, Industrials and Healthcare/ Life Sciences are the top sectors, contributing over 69% of total funds raised in the US, Hong Kong and A-share IPO markets. In Hong Kong, these three sectors accounted for 73% of all listings, with TMT (38%) continuing to be the most active sector, followed by Healthcare/ Life Sciences (23%) and Industrials (12%).  In Mainland China, Industrials (28%), TMT (26%) and Healthcare/ Life Sciences (15%) are the most popular sectors in terms of funds raised. (IPO ~ Initial Public Offering) View: KPMG IPO Report 
" KPMG Report: Top IPO Destination in 2021 Nasdaq, NYSE, Shanghai, Hong Kong & Shenzhen "
IPO in China & Hong Kong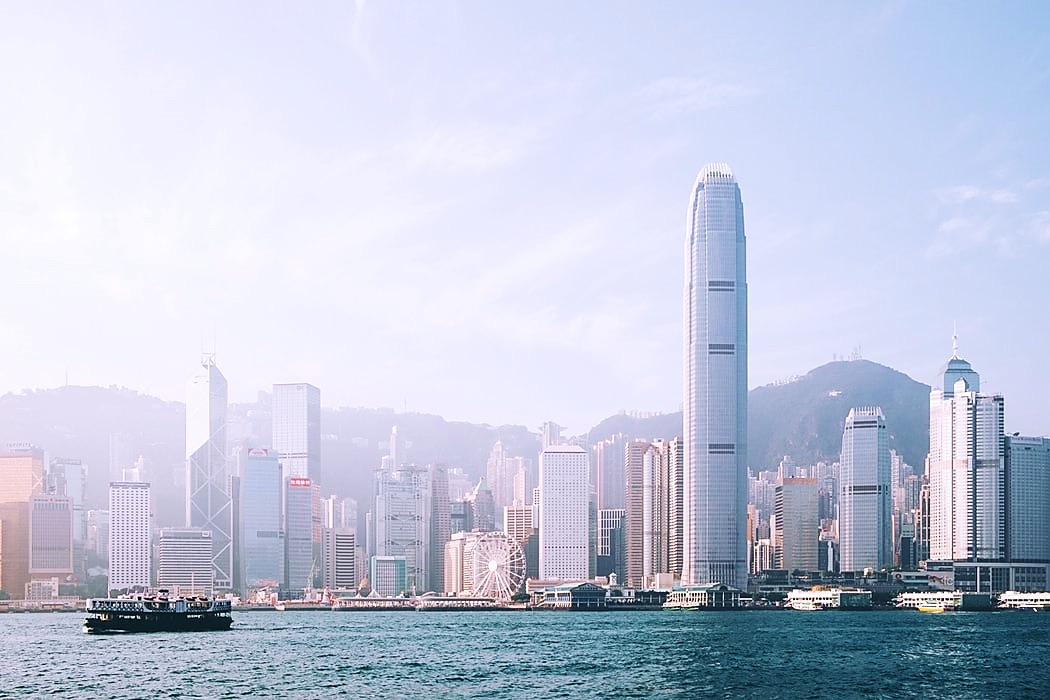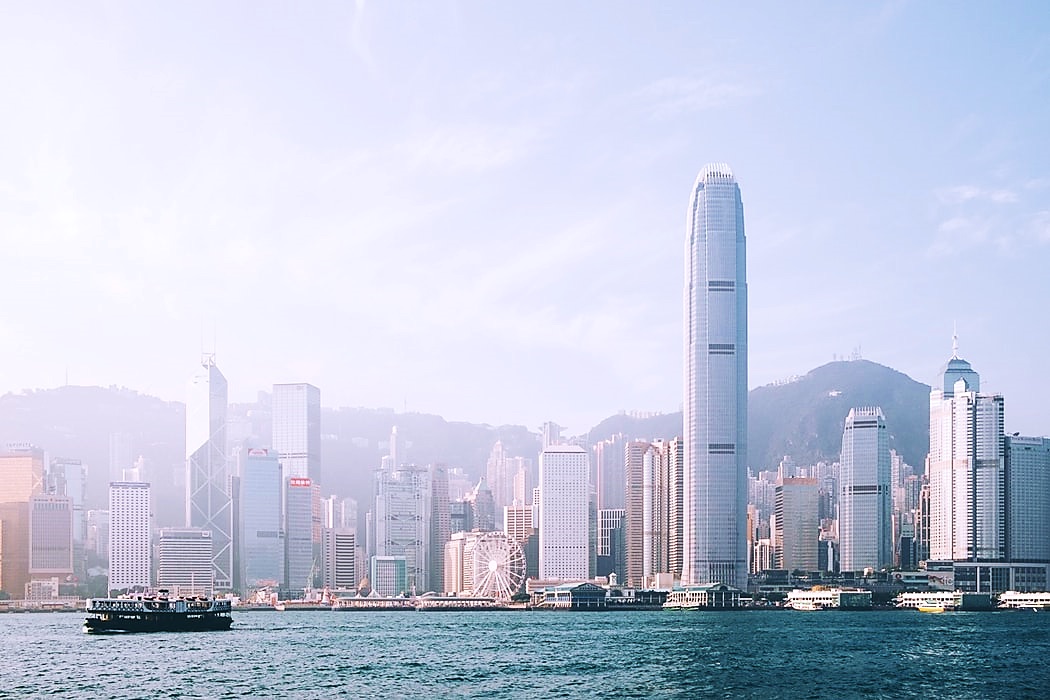 The number of IPOs in the Mainland China and Hong Kong accounted for 25% of the global IPO activities. 
- Article continues below - Web links may be disabled on mobile for security. Please click on desktop.
Globally, TMT, Industrials and Healthcare/ Life Sciences are the top sectors, contributing over 69% of total funds raised in the US, Hong Kong and A-share IPO markets. In Hong Kong, these three sectors accounted for 73% of all listings, with TMT (38%) continuing to be the most active sector, followed by Healthcare/ Life Sciences (23%) and Industrials (12%).  In Mainland China, Industrials (28%), TMT (26%) and Healthcare/ Life Sciences (15%) are the most popular sectors in terms of funds raised. (IPO ~ Initial Public Offering) View: KPMG IPO Report 
Paul Lau, Partner, Head of Capital Markets and Professional Practice, KPMG China:
"The pandemic has resulted in an increased focus by governments and corporates on sustainable solutions. This has led to accelerated growth in listings for renewable energy, electric vehicles and other companies involved in sustainable innovation. Despite ongoing economic uncertainties, opportunities to channel much-needed funds into these fast-growing companies lie ahead for the capital market. This will continue to drive fundraising activities for the coming year."
Louis Lau, Partner, Capital Markets Advisory Group, KPMG China:
"The launch of the Beijing Stock Exchange will enhance the diversity of the multi-level capital market in China. The quality of listings will also remain a priority for the regulator as it looks to enhance the overall market and aims for high-quality economic development in the long run."
Irene Chu, Partner, Head of New Economy, Head of Life Sciences, Hong Kong, KPMG China:
"As an international financial centre, we see continuing efforts to enhance Hong Kong's listing framework and adapt to the latest market developments. In order to sustain Hong Kong's attractiveness to issuers and investors in China and other regions, we expect the new SPACs regime will pave the way for further reforms of Hong Kong's capital markets."
Reports:
About KPMG China
KPMG member firms and its affiliates operating in Mainland China, Hong Kong and Macau are collectively referred to as "KPMG China".  KPMG China is based in 29 offices across 26 cities with over 14,000 partners and staff in Beijing, Changsha, Chengdu, Chongqing, Foshan, Fuzhou, Guangzhou, Haikou, Hangzhou, Hefei, Jinan, Nanjing, Ningbo, Qingdao, Shanghai, Shenyang, Shenzhen, Suzhou, Taiyuan, Tianjin, Wuhan, Xiamen, Xi'an, Zhengzhou, Hong Kong SAR and Macau SAR. Working collaboratively across all these offices, KPMG China can deploy experienced professionals efficiently, wherever our client is located.  KPMG is a global organisation of independent professional services firms providing Audit, Tax and Advisory services. We operate in 146 countries and territories and in FY20 had close to 227,000 people working in member firms around the world. Each KPMG firm is a legally distinct and separate entity and describes itself as such. KPMG International Limited is a private English company limited by guarantee. KPMG International Limited and its related entities do not provide services to clients.
In 1992, KPMG became the first international accounting network to be granted a joint venture licence in mainland China. KPMG was also the first among the Big Four in mainland China to convert from a joint venture to a special general partnership, as of 1 August 2012. Additionally, the Hong Kong firm can trace its origins to 1945. This early commitment to this market, together with an unwavering focus on quality, has been the foundation for accumulated industry experience, and is reflected in KPMG's appointment for multidisciplinary services (including audit, tax and advisory) by some of China's most prestigious companies.
Quick Links
2021 Data Release
2020 List of Private Banks in Hong Kong
2020 List of Private Banks in Singapore
2020 Top 10 Largest Family Office
2020 Top 10 Largest Multi-Family Offices
2020 Report: Hong Kong Private Banks & Asset Mgmt - $4.49 Trillion
2020 Report: Singapore Asset Mgmt - $3.48 Trillion AUM
For Investors | Professionals | Executives
Latest data, reports, insights, news, events & programs Everyday at 2 pm Direct to your inbox Save 2 to 8 hours per week. Organised for success
Register Below
---
Caproasia Users
Manage $20 million to $3 billion of assets
Invest $3 million to $300 million
Advise institutions, billionaires, UHNWs & HNWs
Caproasia Platforms | 10,000 Investors & Advisors
Monthly Roundtable & Networking
Family Office Programs
The 2023 Investment Day
28th March 2023 - Hong Kong
4th April 2023 - Singapore
April 2023 - Virtual
Sept 2023 - Hong Kong
Oct 2023 - Singapore
Oct 2023 - Hong Kong
Visit: The Investment Day | Register: Click here
Caproasia Summits
Contact Us
For Enquiries, Membership mail@caproasia.com, angel@caproasia.com For Listing, Subscription mail@caproasia.com, claire@caproasia.com For Press Release, send to: press@caproasia.com For Events & Webinars events@caproasia.com For Media Kit, Advertising, Sponsorships, Partnerships angel@caproasia.com For Research, Data, Surveys, Reports research@caproasia.com For General Enquiries mail@caproasia.com
---
Make Better Business & Investment Decisions
For CEOs, Heads, Senior Management, Market Heads, Desk Heads, Financial Professionals, Investment Managers, Asset Managers, Fund Managers, Hedge Funds, Boutique Funds, Analysts, Advisors, Wealth Managers, Private Bankers, Family Offices, Investment Bankers, Private Equity, Institutional Investors, Professional Investors
Get Ahead in 60 Seconds. Join 10,000 +
Save 2 to 8 hours weekly. Organised for Success.
Sign Up / Register
Caproasia | Driving the future of Asia a financial information technology co. since 2014
Web links may be disabled on mobile for security. Please click on desktop.



---