---
China Freezes $94 Million from Taiwan Celebrities for Suspected Pyramid Scheme for Cosmetics & Skin Care Products
31st December 2021 | Hong Kong
China has frozen $94 million (CNY 600 million) of assets by married Taiwanese celebrities Zhang Ting and Lin Ruiyang for suspected pyramid scheme for cosmetics and skin care products. Shanghai Dowell Trading is the main operator of cosmetics and skin care products brand TST Tin'Secret, with popular Taiwanese model-actress Lin Chi-ling as its spokeswoman. In 2018, the company claimed to have paid $330 million in taxes. The China market regulator in Shijiazhuang (Capital of Hebei Province) had announced that it had received several reports about a suspected pyramid scheme involving Shanghai Dowell Trading, and because of its use of financial institutions to transfer or conceal funds involved in pyramid schemes, the administration had applied to the People's Court to take preservation measures under the law.
" China Freezes $94 Million from Taiwan Celebrities for Suspected Pyramid Scheme for Cosmetics & Skin Care Products "
Shanghai Dowell Trading Reply on Weibo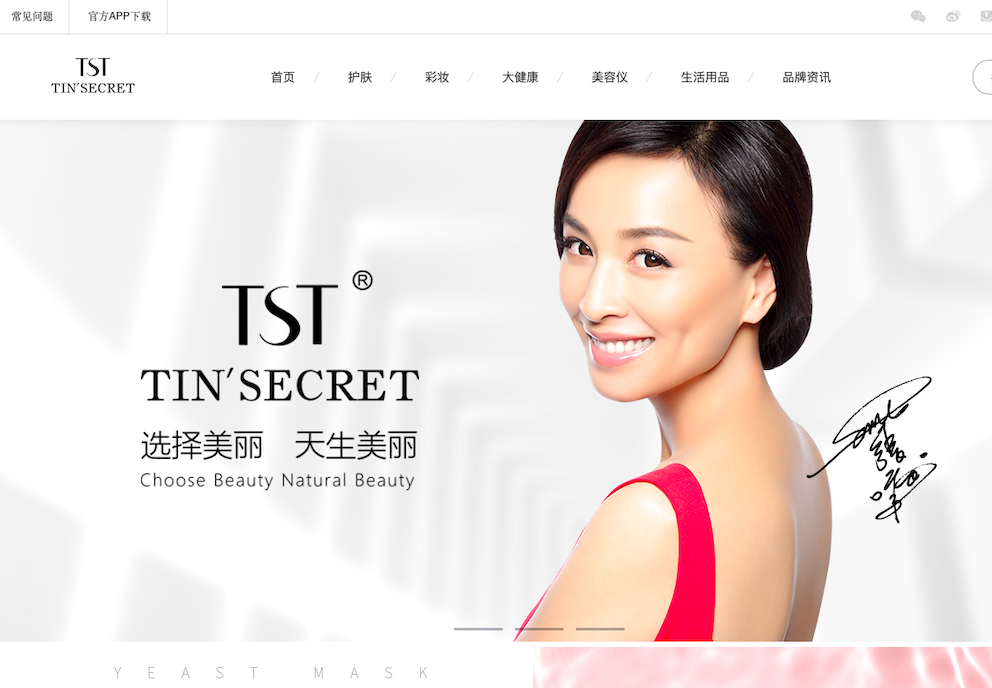 "(Shanghai Dowell Trading) is a legally operating company that has always complied with the government guidance, adhered to the legal operation, and paid taxes according to the law … … We are very grateful to the Administration for Market Regulation of Shijiazhuang Yuhua District for guiding our company to check the risk; at present, the company is operating normally. Our company will actively cooperate with relevant departments."



---
For CEOs, Heads, Senior Management, Market Heads, Desk Heads, Financial Professionals, Investment Managers, Asset Managers, Fund Managers, Hedge Funds, Boutique Funds, Analysts, Advisors, Wealth Managers, Private Bankers, Family Offices, Investment Bankers, Private Equity, Institutional Investors, Professional Investors
Get Ahead in 60 Seconds. Join 10,000 +
Sign Up / Contact Us
Caproasia | Driving the future of Asia a financial information technology co. since 2014
Web links may be disabled on mobile for security. Please click on desktop.






---
Caproasia.com
| The leading financial website for investment managers, professional investors, UHNW & HNW investors and advisors to institutions, billionaires, UHNWs & HNWs.
Covering capital markets, investments and private wealth in Asia. How do you invest $3 million to $300 million? How do you manage $20 million to $3 billion of assets?
Caproasia
is a financial information technology co. founded in 2014. We have 4 businesses in Media, Information, Services and Technology. We created 3 solutions: Membership, Events & Platforms to drive investment decisions in Asia through information, services, technology & people, that impact economies, societies & people. Our Mission: Driving the future of Asia For 2022 Investment Day: mail@caproasia.com For Family Office, Professional Investor, HNW Investor Events: mail@caproasia.com For Membership, Events, Networking, Roundtable, Summits: mail@caproasia.com For Investment Relations Network: mail@caproasia.com For Platforms, Media Kit, Advertising, Campaigns, Partnerships: angel@caproasia.com For press release: press@caproasia.com For all other enquiries: mail@caproasia.com
2022 Upcoming Events
Join Events in Hong Kong & Singapore. Investments, Alternatives, Private MarketsHedge Funds, Private Equity, Private Wealth, Family Office & more. View:
2022 Upcoming Events
| Register
here
Join as Delegate, Speaker, Moderator, Host, Sponsor & Partner Contact: events@caproasia.com or mail@caproasia.com
---
Caproasia Users
Manage $20 million to $3 billion of assets
Invest $3 million to $300 million
Advise institutions, billionaires, UHNWs & HNWs
Learn More | Caproasia Users
Caproasia Platforms | Join 10,000 Investors & Advisors
Monthly Networking & Roundtables:
Membership | Join a Powerful Network:
Family Office Programs:
Caproasia Summits:
Special Coverage