---
BlackRock Hires Former KKR, Goldman Sachs & Morgan Stanley Hiroyuki Shimizu as Head of Institutional Asia-Pacific & President of BlackRock Japan
26th February 2022 | Hong Kong
BlackRock has hired former KKR, Goldman Sachs & Morgan Stanley Hiroyuki Shimizu as Head of Institutional for Asia-Pacific and President of BlackRock Japan, and is expected to join the firm in the 2nd quarter of 2022. Hiroyuki Shimizu was most recently Morgan Stanley Investment Management President & Representative Director of Japan and Global Co-Head of Private Credit and Equity Distribution (Head of Japan and Korea). Prior, Hiroyuki Shimizu was CEO of KKR Capital Markets Japan and had spent 15 years at Goldman Sachs in Japan where he led distribution for Special Situations Group, Credit and Alternatives sales, Derivatives sales for Financial Institutions Group. Based in Hong Kong, Hiroyuki Shimizu will be responsible for bringing a full range of solutions to institutional clients' portfolios. He will partner with country leadership, investment and other business teams to oversee product and client distribution across all institutional investors. As President of BlackRock Japan, Hiroyuki Shimizu will support CEO, Representative Director, and Head of Japan Hiroyuki Arita to serve BlackRock Japan client business.
" BlackRock hires Hiroyuki Shimizu as Head of Institutional Asia-Pacific & President of BlackRock Japan "
Hiroyuki Shimizu as Head of Institutional Asia-Pacific & President of BlackRock Japan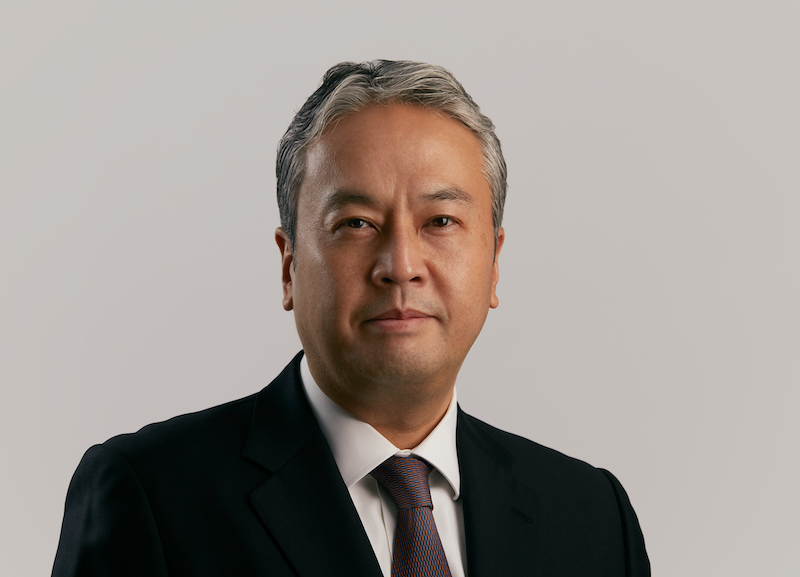 Rachel Lord, BlackRock's Chair & Head of Asia Pacific:
"We have seen robust asset growth across many of the fast-growing markets in this diverse region, plus rising demand from institutions for increasingly sophisticated whole portfolio solutions that will help them address their risks and opportunities. Hiroyuki brings with him a wealth of institutional client management experience, along with a thorough understanding of local markets and strong track record in the Alternatives space. This will greatly benefit our clients, while helping us realise our own growth ambitions in APAC."
Hiroyuki Arita, CEO & Representative Director and Head of Japan:
"Our Japan business is well-placed to progress to the next stage of growth. The appointment of Shimizu-san who brings a deep understanding of the Japan market will complement well as we capitalize on the exciting opportunities ahead to help clients address critical challenges around retirement, ESG and building better portfolios."
Hiroyuki Shimizu,
President of BlackRock Japan& Head of Institutional for Asia Pacific:

"Institutional clients across Asia Pacific have increasingly sophisticated investment goals – including whole portfolio solutions and alternatives through to sustainable investing. I am very excited to be joining BlackRock and look forward to partnering with the team, with an immense focus on understanding client needs and delivering the firm's broad spectrum of investment capabilities through tailored solutions."



---
For CEOs, Heads, Senior Management, Market Heads, Desk Heads, Financial Professionals, Investment Managers, Asset Managers, Fund Managers, Hedge Funds, Boutique Funds, Analysts, Advisors, Wealth Managers, Private Bankers, Family Offices, Investment Bankers, Private Equity, Institutional Investors, Professional Investors
Get Ahead in 60 Seconds. Join 10,000 +
Sign Up / Contact Us
Caproasia | Driving the future of Asia a financial information technology co. since 2014
Web links may be disabled on mobile for security. Please click on desktop.






---
Caproasia.com
| The leading financial website for investment managers, professional investors, UHNW & HNW investors and advisors to institutions, billionaires, UHNWs & HNWs.
Covering capital markets, investments and private wealth in Asia. How do you invest $3 million to $300 million? How do you manage $20 million to $3 billion of assets?
Caproasia
is a financial information technology co. founded in 2014. We have 4 businesses in Media, Information, Services and Technology. We created 3 solutions: Membership, Events & Platforms to drive investment decisions in Asia through information, services, technology & people, that impact economies, societies & people. Our Mission: Driving the future of Asia For 2022 Investment Day: mail@caproasia.com For Family Office, Professional Investor, HNW Investor Events: mail@caproasia.com For Membership, Events, Networking, Roundtable, Summits: mail@caproasia.com For Investment Relations Network: mail@caproasia.com For Platforms, Media Kit, Advertising, Campaigns, Partnerships: angel@caproasia.com For press release: press@caproasia.com For all other enquiries: mail@caproasia.com
2022 Upcoming Events
Join Events in Hong Kong & Singapore. Investments, Alternatives, Private MarketsHedge Funds, Private Equity, Private Wealth, Family Office & more. View:
2022 Upcoming Events
| Register
here
Join as Delegate, Speaker, Moderator, Host, Sponsor & Partner Contact: events@caproasia.com or mail@caproasia.com
---
Caproasia Users
Manage $20 million to $3 billion of assets
Invest $3 million to $300 million
Advise institutions, billionaires, UHNWs & HNWs
Learn More | Caproasia Users
Caproasia Platforms | Join 10,000 Investors & Advisors
Monthly Networking & Roundtables:
Membership | Join a Powerful Network:
Family Office Programs:
Caproasia Summits:
Special Coverage