---
Schroders Singapore Launches Women Campaign, New Schroder Asian Income fund for Women at OCBC Bank
11th March 2022 | Singapore
Schroders Singapore, in conjunction with International Women's Day, has launched a "Together as Women" strategic campaign in a bid to #BreakTheBias and close the gender investing gap through gender equality and financial education efforts.  The campaign also marks the launch of a new W share class for the Schroder Asian Income fund, with OCBC Bank as the exclusive distributor of the new share class.  The W share class for the fund is available only at OCBC Bank branches, and only to women. Investments into the fund start at just S$100, a fraction of the standard minimum fund investment of S$1,000.  First launched in 2011, the Schroder Asian Income multi-asset fund has been capturing stable income and growth opportunities in Asia, along with effective risk management through challenging times. Through this new share class, the launch aims to encourage more women to make that first step into investing through a simple, diversified and dynamically-managed solution.  
" Schroders Singapore Launches Women Campaign "
- Article continues below - Web links may be disabled on mobile for security. Please click on desktop.
Lily Choh, CEO, Schroders Singapore: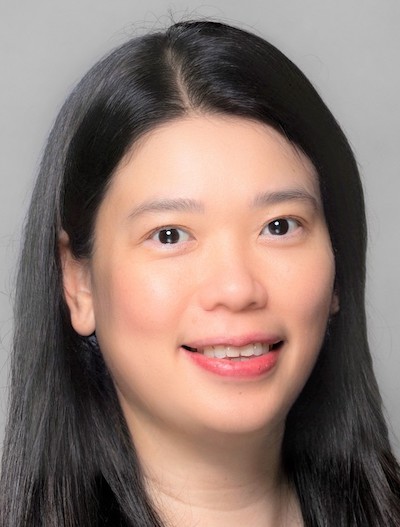 "At Schroders, we believe in a world that is diverse, equitable and inclusive, and we recognise the importance of advocating gender equality not only in our organisation and to our direct clients, but also across the broader community.
Over the past decade, we have achieved significant progress in empowering women to become more confident in both managing their finances and investments and achieving their financial goals. The lack of confidence to begin their investment journey can, however, impede them in the long run. The pandemic has highlighted the importance of financial well-being and preparedness, and making a change today can make a significant difference for the future.
Our partnership with OCBC Bank comes at an opportune time and is extremely meaningful, as we level up our efforts to provide and empower women with more opportunities for financial enablement. We look forward to stepping up the momentum, as part of our collective efforts with OCBC Bank to launch more initiatives aimed at raising awareness and closing the gender investing gap in Singapore."
Tan Siew Lee, Head of Wealth Management Singapore, OCBC Bank:
"Women tend to get intimidated by the idea of investing as their commitments grow. Where they may have had the freedom to allocate more of their money into investments and take on more risks when they were younger, the situation changes when additional responsibilities stretch their monthly earnings in many different directions – from managing household budgets, to child-rearing, to caregiving. At this later stage of their lives, the appetite for risk-taking naturally recedes because more people depend on them.
For women, a lot of the focus is on "them always", and not "me first".  Investments and retirement planning may fall by the wayside as their children's education, healthcare and everything else that raising and supporting a family entails become their bigger priority. But this should not be an inevitability.  We want to help women to close the gender investment gap. While retirement planning and investing may be relegated to the back seat, it should not stop altogether. After all, women have a longer life expectancy relative to men. This makes financial planning all the more important, as they may have to accumulate a larger retirement fund for their twilight years.
Encouragingly, data from our OCBC Financial Wellness Index 2021 proved women are also increasingly prioritising growing their wealth (56% vs 51% in 2020), and many are doing so through investments. It is our hope that by making investments even more accessible for women, with lower minimum investment sums, we can help them to allocate their monies into their long-term financial goals."
World Economic Forum Report, OCBC Survey on Women
The World Economic Forum reported that the gender gap in economic participation and opportunity has closed up to 58% in 2021, a small improvement from 57.8% the previous year. The findings are in line with the results of the OCBC Financial Wellness Index 2021, which showed that, although the percentage of women with investments in Singapore increased from 60% in 2020 to 79% in 2021, a gender investing gap still exists, contributing to a wealth disparity between genders.  The results also discovered that women lack confidence when it comes to investing, and those who do not invest think it is too risky and complicated, as they lack basic knowledge about it. Close to half (40%) of the women surveyed also did not know the best way to grow their money, compared to men (35%).
Schroders "Together as Women" Campaign
The "Together as Women" campaign aims to narrow this gender investing gap by empowering women to be more financially confident and equipping them with the necessary financial knowledge over the long term.
As part of the campaign, Schroders and OCBC Bank will be co-developing a series of financial education content tailored for women. To start, both parties have curated a Spotify podcast playlist featuring inspiring stories and practical advice for women seeking financial empowerment.  For more information about the "Together as Women" campaign and the new W share class for the Schroder Asian Income fund, please visit the Schroders and OCBC Bank websites.
About Schroders Plc
Founded in 1804, Schroders is one of Europe's largest independent investment management firms by assets under management. As at 30 September 2021, assets under management were £716.9 billion. The founding family remain a core shareholder, holding approximately 48% of the firm's voting shares. Schroders has continued to deliver strong financial results. It has a market capitalisation of over £9 billion and employs over 5,500 people across 37 locations. Schroders has benefitted from the most diverse business model of any UK asset manager by geography, by asset class and by client type.
Schroders offers innovative products and solutions across their five business areas of solutions; institutional; mutual funds; private assets & alternatives; and wealth management. Clients include insurance companies, pension schemes, sovereign wealth funds, endowments, and foundations. Schroders manages assets for end clients as part of their relationships with distributors, financial advisers, and online platforms. Schroders' Wealth Management offering reflects their strategic ambition to provide wealth management and financial planning services to clients across the wealth spectrum.  Schroders' strategic aims are to grow their asset management business, build closer relationships with end clients and expand their private assets and alternatives business. Schroders' purpose is to provide excellent investment performance to clients through active management. The business channels capital into sustainable and durable businesses to accelerate positive change in the world. Schroders' business philosophy is based on the belief that if we deliver for clients, we deliver for Shareholders and other stakeholders.  Further information about Schroders can be found at www.schroders.com.
Managing $20 million to $3 billion. Investing $3 million to $300 million.
For Investment Managers, Hedge Funds, Boutique Funds, Private Equity, Venture Capital, Professional Investors, Family Offices, Private Bankers & Advisors, sign up today. Subscribe to Caproasia and receive the latest news, data, insights & reports, events & programs daily at 2 pm.
Join Events & Find Services
Join Investments, Private Wealth, Family Office events in Hong Kong, Singapore, Asia-wide. Find hard-to-find $3 million to $300 million financial & investment services at The Financial Centre | TFC. Find financial, investment, private wealth, family office, real estate, luxury investments, citizenship, law firms & more.  List hard-to-find financial & private wealth services. Have a product launch? Promote a product or service? List your service at The Financial Centre | TFC. Join interviews & editorial and be featured on Caproasia.com or join Investments, Private Wealth, Family Office events. Contact us at
[email protected]
or
[email protected]
Caproasia.com
| The leading source of data, research, information & resource for financial professionals, investment managers, professional investors, family offices & advisors to institutions, billionaires, UHNWs & HNWs. Covering capital markets, investments and private wealth in Asia. How do you invest $3 million to $300 million? How do you manage $20 million to $3 billion of assets?
Quick Links
2021 Data Release
2020 List of Private Banks in Hong Kong
2020 List of Private Banks in Singapore
2020 Top 10 Largest Family Office
2020 Top 10 Largest Multi-Family Offices
2020 Report: Hong Kong Private Banks & Asset Mgmt - $4.49 Trillion
2020 Report: Singapore Asset Mgmt - $3.48 Trillion AUM
For Investors | Professionals | Executives
Latest data, reports, insights, news, events & programs Everyday at 2 pm Direct to your inbox Save 2 to 8 hours per week. Organised for success
Register Below
For CEOs, Heads, Senior Management, Market Heads, Desk Heads, Financial Professionals, Investment Managers, Asset Managers, Fund Managers, Hedge Funds, Boutique Funds, Analysts, Advisors, Wealth Managers, Private Bankers, Family Offices, Investment Bankers, Private Equity, Institutional Investors, Professional Investors
Get Ahead in 60 Seconds. Join 10,000 +
Save 2 to 8 hours weekly. Organised for Success.
Sign Up / Register
Web links may be disabled on mobile for security. Please click on desktop.



---
Caproasia Users
Manage $20 million to $3 billion of assets
Invest $3 million to $300 million
Advise institutions, billionaires, UHNWs & HNWs
Caproasia Platforms | 10,000 Investors & Advisors
Monthly Roundtable & Networking
Family Office Programs
The 2023 Investment Day
28th March 2023 - Hong Kong
4th April 2023 - Singapore
April 2023 - Virtual
6th June 2023 - Hong Kong
13th June 2023 - Singapore
Sept 2023 - Hong Kong
Oct 2023 - Singapore
Oct 2023 - Hong Kong
Visit: The Investment Day | Register: Click here
Caproasia Summits
Contact Us
For Enquiries, Membership
[email protected]
,
[email protected]
For Listing, Subscription
[email protected]
,
[email protected]
For Press Release, send to:
[email protected]
For Events & Webinars
[email protected]
For Media Kit, Advertising, Sponsorships, Partnerships
[email protected]
For Research, Data, Surveys, Reports
[email protected]
For General Enquiries
[email protected]
---
Caproasia | Driving the future of Asia a financial information technology co. since 2014
---