---
Barclays $593 Million Potential Losses from Overselling Securities in United States, Halts New Retail Structured Products after $15 Billion Clerical Error
1st April 2022 | Hong Kong
Barclays has warned of a potential $593 million loss from overselling securities in United States and stopping new retail structured products in United States after discovery of overselling $15 billion of structured & exchange traded notes due to clerical error.  Barclays limit for the structured product was $20.8 billion, but had exceeded the limit by $15.2 billion.  Barclays is expected to offer to buy back the securities at the original price, with the British bank expecting to take a loss of $593 million.  The US Securities & Exchange Commission (SEC) is investigating the case, which had occurred in 2019 but discovered only recently. 
" Barclays $593 Million Potential Losses from Overselling Securities in United States, Halts New Retail Structured Products after $15 Billion Clerical Error "
- Article continues below - Web links may be disabled on mobile for security. Please click on desktop.
Barclays Statement: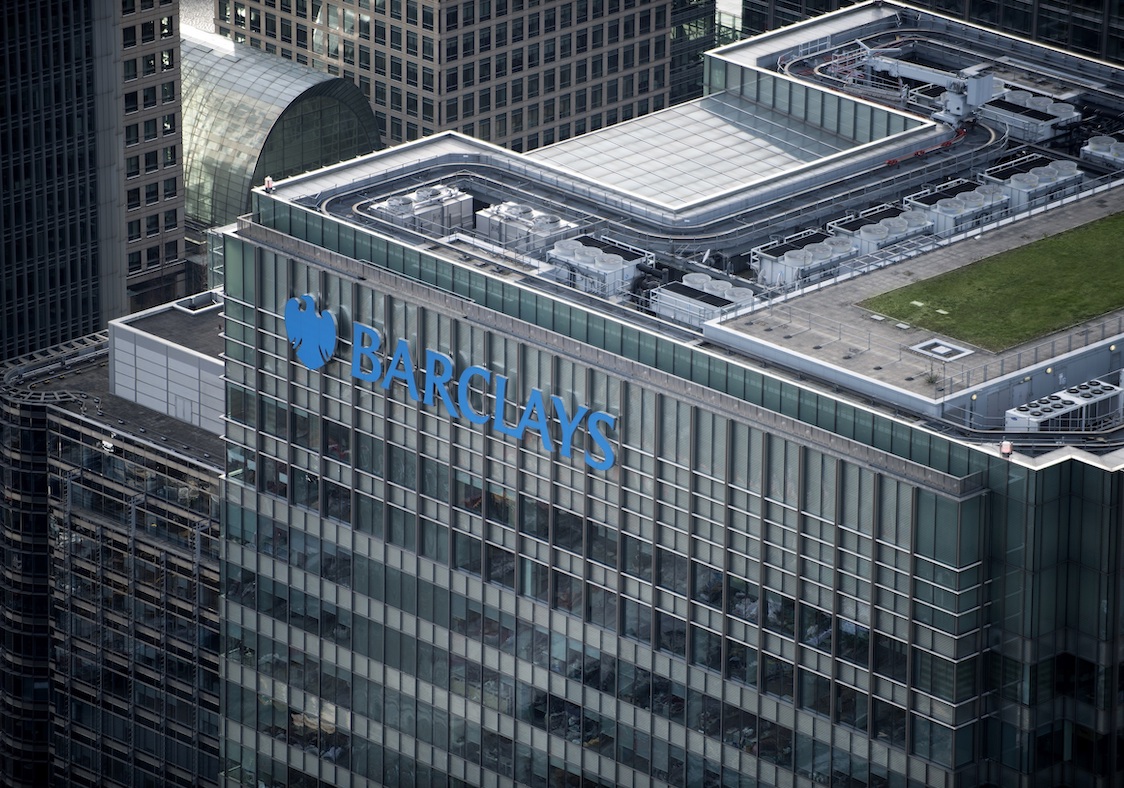 Impact of over-issuance under BBPLC US Shelf 
As part of its structured products business, Barclays Bank PLC ("BBPLC"), a subsidiary of Barclays PLC ("BPLC"), is a frequent issuer of structured notes and exchange traded notes in the United States and elsewhere. These securities are often issued to meet actual and anticipated client demand for such securities. 
BBPLC has determined that the securities offered and sold under its US shelf registration statement during a period of approximately one year exceeded the registered amount (such excess, the "Affected Securities")1 giving rise to a right of rescission among certain purchasers of Affected Securities requiring BBPLC to repurchase the Affected Securities at their original purchase price. As a result, BBPLC has elected to conduct a rescission offer to eligible purchasers of the Affected Securities. Details of the rescission offer will be published by BBPLC in due course.
Based on current market prices of the Affected Securities and the estimated pool of potentially eligible purchasers electing to participate in the rescission offer, Barclays expects the rescission losses (net of tax) to be c.£450m and the CET1 ratio of BPLC and its consolidated subsidiaries to be in the middle of the 13-14% target range as at 31 March 2022. This reflects a c.14 bps reduction from the estimated loss and a further c.15 bps reduction due to an increase in risk weighted assets in respect of short- term hedging arrangements designed to manage the risks to Barclays arising out of the rescission offer. The equivalent impact on BBPLC's solo-consolidated CET1 ratio as at 31 March 2022 is expected to be a reduction of c.23 bps in respect of the estimated loss and c.23 bps in respect the hedging impact. The hedging impacts will reverse on conclusion of the rescission offer. 
The above represents Barclays' best estimate at this time of losses which may arise from these matters and will be reflected in BPLC's Q122 Results Announcement. Barclays is also assessing the impact of these matters on prior period financial statements of BBPLC. 
Due to the current proximity to its closed period, the £1bn share buyback programme announced on 23 February 2022 as part of FY21 Results is now expected to commence in Q222 following the publication of BPLC's Q122 Results Announcement. 
Barclays has commissioned an independent review of the facts and circumstances relating to this matter including, among other things, the control environment related to such issuances. Separately, regulatory authorities are conducting inquiries and making requests for information.
BBPLC intends to file a new automatic shelf registration statement with the SEC as soon as practicable. Barclays remains committed to its structured products business in the United States.
Barclays 
Barclays is a British universal bank. We are diversified by business, by different types of customer and client, and geography. Our businesses include consumer banking and payments operations around the world, as well as a top-tier, full service, global corporate and investment bank, all of which are supported by our service company which provides technology, operations and functional services across the Group. For further information about Barclays, please visit our website home.barclays. 
Managing $20 million to $3 billion. Investing $3 million to $300 million.
For Investment Managers, Hedge Funds, Boutique Funds, Private Equity, Venture Capital, Professional Investors, Family Offices, Private Bankers & Advisors, sign up today. Subscribe to Caproasia and receive the latest news, data, insights & reports, events & programs daily at 2 pm.
Join Events & Find Services
Join Investments, Private Wealth, Family Office events in Hong Kong, Singapore, Asia-wide. Find hard-to-find $3 million to $300 million financial & investment services at The Financial Centre | TFC. Find financial, investment, private wealth, family office, real estate, luxury investments, citizenship, law firms & more.  List hard-to-find financial & private wealth services. Have a product launch? Promote a product or service? List your service at The Financial Centre | TFC. Join interviews & editorial and be featured on Caproasia.com or join Investments, Private Wealth, Family Office events. Contact us at
[email protected]
or
[email protected]
Caproasia.com
| The leading source of data, research, information & resource for financial professionals, investment managers, professional investors, family offices & advisors to institutions, billionaires, UHNWs & HNWs. Covering capital markets, investments and private wealth in Asia. How do you invest $3 million to $300 million? How do you manage $20 million to $3 billion of assets?
Quick Links
2021 Data Release
2020 List of Private Banks in Hong Kong
2020 List of Private Banks in Singapore
2020 Top 10 Largest Family Office
2020 Top 10 Largest Multi-Family Offices
2020 Report: Hong Kong Private Banks & Asset Mgmt - $4.49 Trillion
2020 Report: Singapore Asset Mgmt - $3.48 Trillion AUM
For Investors | Professionals | Executives
Latest data, reports, insights, news, events & programs Everyday at 2 pm Direct to your inbox Save 2 to 8 hours per week. Organised for success
Register Below
For CEOs, Heads, Senior Management, Market Heads, Desk Heads, Financial Professionals, Investment Managers, Asset Managers, Fund Managers, Hedge Funds, Boutique Funds, Analysts, Advisors, Wealth Managers, Private Bankers, Family Offices, Investment Bankers, Private Equity, Institutional Investors, Professional Investors
Get Ahead in 60 Seconds. Join 10,000 +
Save 2 to 8 hours weekly. Organised for Success.
Sign Up / Register
Web links may be disabled on mobile for security. Please click on desktop.



---
Caproasia Users
Manage $20 million to $3 billion of assets
Invest $3 million to $300 million
Advise institutions, billionaires, UHNWs & HNWs
Caproasia Platforms | 10,000 Investors & Advisors
Monthly Roundtable & Networking
Family Office Programs
The 2023 Investment Day
28th March 2023 - Hong Kong
4th April 2023 - Singapore
April 2023 - Virtual
6th June 2023 - Hong Kong
13th June 2023 - Singapore
Sept 2023 - Hong Kong
Oct 2023 - Singapore
Oct 2023 - Hong Kong
Visit: The Investment Day | Register: Click here
Caproasia Summits
Contact Us
For Enquiries, Membership
[email protected]
,
[email protected]
For Listing, Subscription
[email protected]
,
[email protected]
For Press Release, send to:
[email protected]
For Events & Webinars
[email protected]
For Media Kit, Advertising, Sponsorships, Partnerships
[email protected]
For Research, Data, Surveys, Reports
[email protected]
For General Enquiries
[email protected]
---
Caproasia | Driving the future of Asia a financial information technology co. since 2014
---