---
Trading Halt for 33 Companies with $15 Billion Market Value in Hong Kong, 85 Companies on Mainboard Suspended for More than 3 Months
1st April 2022 | Hong Kong
Trading in 33 companies with $15 billion market value have been halted on the Hong Kong Exchange after missing deadlines to report 2021 annual results.  The companies include Kaisa Group, Sunac China Holdings & Shimao Group.  85 companies on the Hong Kong Mainboard have been suspended for more than 3 months, and 19 companies on GEM (market for small to mid-sized companies) have been suspended for more than 3 months. 
" Trading Halt for 33 Companies with $15 Billion Market Value in Hong Kong "
- Article continues below - Web links may be disabled on mobile for security. Please click on desktop.
HKEX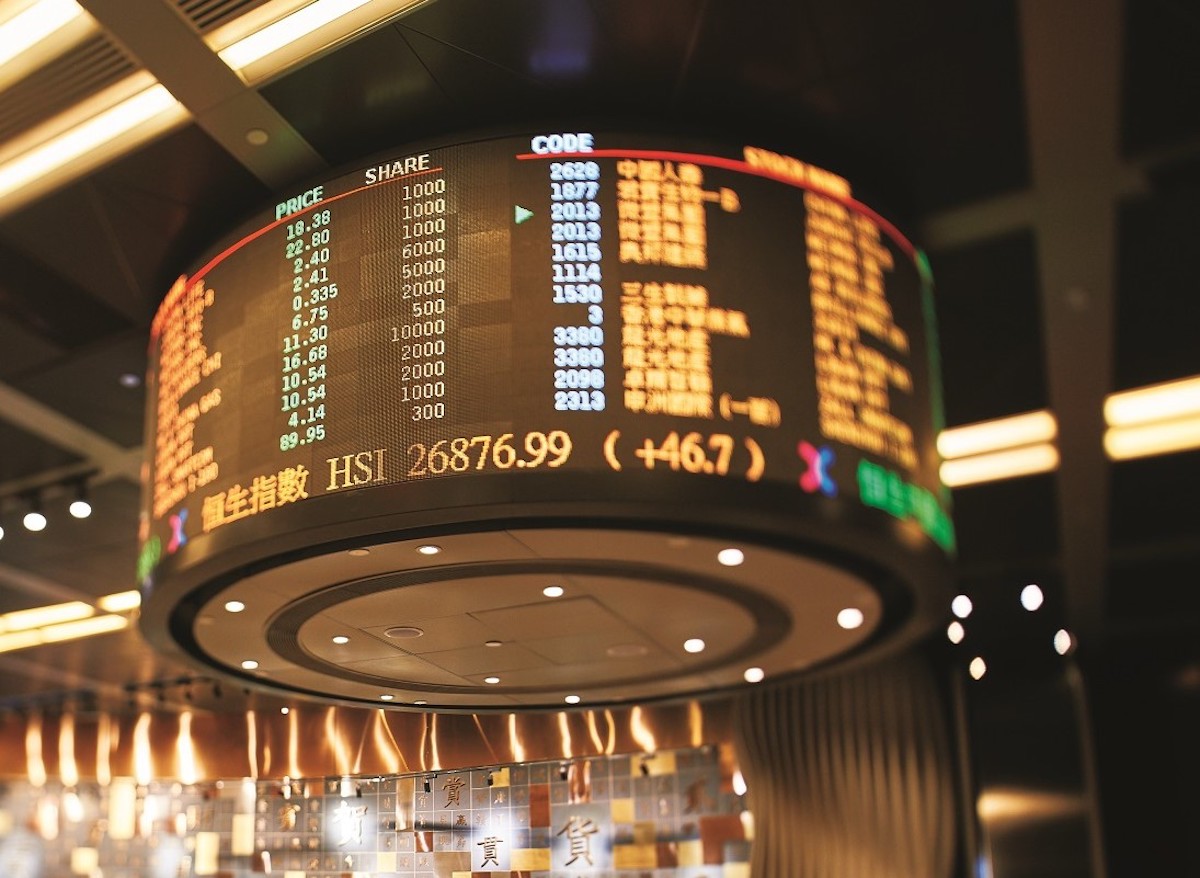 Hong Kong Exchanges and Clearing Limited (HKEX) is one of the world's major exchange groups, and operates a range of equity, commodity, fixed income and currency markets.  HKEX is the world's leading IPO market and as Hong Kong's only securities and derivatives exchange and sole operator of its clearing houses, it is uniquely placed to offer regional and international investors access to Asia's most vibrant markets.
HKEX is also the global leader in metals trading, through its wholly owned subsidiaries, The London Metal Exchange (LME) and LME Clear Limited.  This commodity franchise was further enhanced with the launch of Qianhai Mercantile Exchange (QME), in China, in 2018.
HKEX launched the pioneering Shanghai-Hong Kong Stock Connect programme in 2014, further expanded with the launch of Shenzhen Connect in 2016, and the launch of Bond Connect in 2017. Visit: www.hkexgroup.com
Quick Links
2021 Data Release
2020 List of Private Banks in Hong Kong
2020 List of Private Banks in Singapore
2020 Top 10 Largest Family Office
2020 Top 10 Largest Multi-Family Offices
2020 Report: Hong Kong Private Banks & Asset Mgmt - $4.49 Trillion
2020 Report: Singapore Asset Mgmt - $3.48 Trillion AUM
For Investors | Professionals | Executives
Latest data, reports, insights, news, events & programs Everyday at 2 pm Direct to your inbox Save 2 to 8 hours per week. Organised for success
Register Below
---
Caproasia Users
Manage $20 million to $3 billion of assets
Invest $3 million to $300 million
Advise institutions, billionaires, UHNWs & HNWs
Caproasia Platforms | 10,000 Investors & Advisors
Monthly Roundtable & Networking
Family Office Programs
The 2023 Investment Day
28th March 2023 - Hong Kong
4th April 2023 - Singapore
April 2023 - Virtual
Sept 2023 - Hong Kong
Oct 2023 - Singapore
Oct 2023 - Hong Kong
Visit: The Investment Day | Register: Click here
Caproasia Summits
Contact Us
For Enquiries, Membership mail@caproasia.com, angel@caproasia.com For Listing, Subscription mail@caproasia.com, claire@caproasia.com For Press Release, send to: press@caproasia.com For Events & Webinars events@caproasia.com For Media Kit, Advertising, Sponsorships, Partnerships angel@caproasia.com For Research, Data, Surveys, Reports research@caproasia.com For General Enquiries mail@caproasia.com
---
Make Better Business & Investment Decisions
For CEOs, Heads, Senior Management, Market Heads, Desk Heads, Financial Professionals, Investment Managers, Asset Managers, Fund Managers, Hedge Funds, Boutique Funds, Analysts, Advisors, Wealth Managers, Private Bankers, Family Offices, Investment Bankers, Private Equity, Institutional Investors, Professional Investors
Get Ahead in 60 Seconds. Join 10,000 +
Save 2 to 8 hours weekly. Organised for Success.
Sign Up / Register
Caproasia | Driving the future of Asia a financial information technology co. since 2014
Web links may be disabled on mobile for security. Please click on desktop.



---