---
Citi Private Bank Presents Blue Water EduFest at ONE°15 Marina Sentosa Cove Singapore in November 2022, Promote Awareness of Marine Conservation
2nd June 2022 | Singapore
Citi Private Bank is presenting the Blue Water EduFest at ONE°15 Marina Sentosa Cove Singapore in November 2022 (3rd to 6th Nov 2022) to promote awareness of marine conservation (Partners: Sentosa Development Corporation and International SeaKeepers Society Asia).  The 4-day event seeks to raise awareness about ocean conservation, with Mr Desmond Lee (Minister for National Development and Minister-in-Charge of Social Services) as the Guest of Honour.  There will be 3 segments including a conference component, fund-raising activities for marine conservation and a sustainable luxury showcase.  Famed Oceanographic Explorer, Fabien Cousteau will be the keynote speaker for the conference segment.  All event proceeds will go towards ocean conservation funds.  Lee Lung-Nien, Citi Private Bank Chairman & South Asia Head: "Sustainability is at the heart of our priorities. We value the importance and positive impact of marine conservation on areas including climate change, biodiversity, food, employment and the broader economy. We are delighted to partner with ONE°15 for this event to facilitate cross-sector collaboration to drive further progress in enhancing resilience of our marine ecosystems."  View Event | Blue Water EduFest
" Citi Private Bank Presents Blue Water EduFest at ONE°15 Marina Sentosa Cove Singapore in November 2022 "
- Article continues below - Web links may be disabled on mobile for security. Please click on desktop.



Citi Private Bank Presents Blue Water EduFest – 3rd to 6th November 2022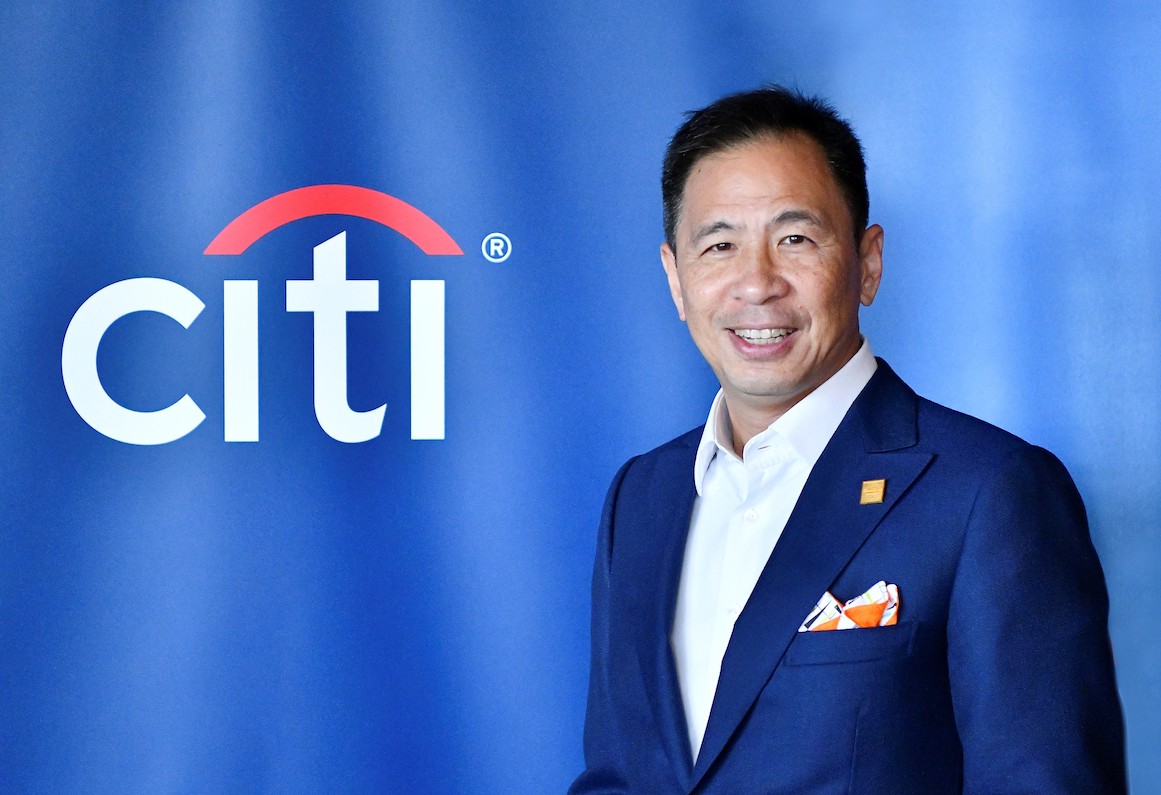 Marine conservation champions from around the region are expected to converge in Singapore for the inaugural Blue Water EduFest organised by ONE15 Events Management ("ONE°15"), a subsidiary of SUTL Enterprise Limited ("SUTL"), this November. 
Taking place from 3 to 6 November 2022 at the ONE°15 Marina Sentosa Cove Singapore, the four-day event seeks to promote and raise awareness about marine conservation and to highlight the efforts of eco-champions around the region. Partnered by Sentosa Development Corporation and International Seakeepers Society Asia, it is targeted at policy makers and industry players involved in infrastructure development, boaters and yacht owners, entrepreneurs and social-preneurs, eco-personalities and celebrities, media influencers and individuals with a keen interest in protecting the world's oceans.
This event is presented by Citi Private Bank. Citi has a track record of over two decades work across sustainability, partnering with multiple stakeholders to address the growing challenges and opportunities related to sustainable development. 
The Guest of Honour for the inaugural event is Mr Desmond Lee, Minister for National Development and Minister-in-Charge of Social Services. There has been increasing focus on the protection of marine biodiversity in Singapore hence the inception of Blue Water EduFest as an annual crucial platform for all relevant stakeholders to build, connect and unite as one cohesive community to make a significant impact in protecting our oceans for future generations. 
Blue Water EduFest will have three components. The first is a two-day conference titled "Ocean Collective Summit" organised in partnership with International Seakeepers Society Asia featuring international and regional speakers with content that focuses on urban reef conservation and efforts to stop ocean plastic pollution. Lined up to deliver the keynote speech at the conference is renowned Oceanographic Explorer and aquanaut, Fabien Cousteau. 
The second component includes a nightly fund-raising event with two key highlights; the "Blue Water Heroes Awards", which will honour and recognise individuals and organisations that have contributed to ocean conservation in Southeast Asia. Nominations for the awards will open in June and will be judged by key representatives from World Wildlife Fund for Nature Singapore (WWF-Singapore), ONE°15, National University of Singapore (NUS) – Tropical Marine Science Institute and GenT (part of Tatler Asia). The criteria used will include the nominees' work in contributing to ground-breaking solutions and technological advancements that have benefitted marine conservation efforts in the past two years. 
The second event highlight is a nightly charity auction that showcases a curated list of items with sustainable features or values with proceeds going to beneficiaries such as WWF- Singapore and International SeaKeepers Society Asia. In partnership with WWF-Singapore, the event proceeds will support WWF-Singapore's conservation work that includes working with local researchers to understand and protect the marine biodiversity and species that live around Sentosa and the Southern Islands. 
The third component will be a Mini Sustainable Luxury Showcase by makers of electric vehicles, timepieces, yachts and jewellery, with sustainable initiatives and values. 
The Blue Water EduFest is opened to the public. Ticket sales have started and is available online at www.bluewateredufest.com. Proceeds will go to WWF-Singapore, International SeaKeepers Society Asia and Blue Water Edufest which will be used to fund marine conservation efforts and future editions of the ocean conservation event respectively. 
About ONE°15 Marina Sentosa Cove 
Situated in Sentosa Cove, the prime leisure district of Singapore, ONE°15 Marina Sentosa Cove is Asia's most desired waterfront leisure destination by evoking the glamour and elegance of Monte Carlo. The Club features a beautiful marina of 270 berths with facilities to accommodate mega yachts of up to 220 feet. The clubhouse encompasses world-class facilities including fine restaurants and bars, luxurious suite rooms, a modern spa, a well- equipped gymnasium, a members' lounge and kids' playroom, as well as conference and meeting rooms. ONE°15 Marina Sentosa Cove is the winner of several international accolades, including International Marina of the Year 2021, Best Marina 2020 by Robb Report, eight-time winner of Asian Marina of the Year (2009, 2012 – 2014, 2016 – 2019), and more. Visit www.one15marina.com for more information. 
About SUTL Enterprise Limited ("SUTL Enterprise" or the "Group") 
Listed on the SGX Mainboard (SGX: BHU), SUTL Enterprise develops and operates marinas, and also provides marina consultancy, marina development and yacht chartering services. It owns the prestigious ONE°15 Marina at Sentosa Cove in Singapore and operates ONE15 Luxury Yachting, which offers yacht chartering services at the club. 
Managing $20 million to $3 billion. Investing $3 million to $300 million. For Investment Managers, Hedge Funds, Boutique Funds, Private Equity, Venture Capital, Professional Investors, Family Offices, Private Bankers & Advisors, sign up today. Subscribe to Caproasia and receive the latest news, data, insights & reports, events & programs daily at 2 pm. Join Events & Find Services Join Investments, Private Wealth, Family Office events in Hong Kong, Singapore, Asia-wide. Find hard-to-find $3 million to $300 million financial & investment services at The Financial Centre | TFC. Find financial, investment, private wealth, family office, real estate, luxury investments, citizenship, law firms & more.  List hard-to-find financial & private wealth services. Have a product launch? Promote a product or service? List your service at The Financial Centre | TFC. Join interviews & editorial and be featured on Caproasia.com or join Investments, Private Wealth, Family Office events. Contact us at angel@caproasia.com or mail@caproasia.com Caproasia.com | The leading source of data, research, information & resource for financial professionals, investment managers, professional investors, family offices & advisors to institutions, billionaires, UHNWs & HNWs. Covering capital markets, investments and private wealth in Asia. How do you invest $3 million to $300 million? How do you manage $20 million to $3 billion of assets?
Quick Links
2021 Data Release
2020 List of Private Banks in Hong Kong
2020 List of Private Banks in Singapore
2020 Top 10 Largest Family Office
2020 Top 10 Largest Multi-Family Offices
2020 Report: Hong Kong Private Banks & Asset Mgmt - $4.49 Trillion
2020 Report: Singapore Asset Mgmt - $3.48 Trillion AUM
For Investors | Professionals | Executives
Latest data, reports, insights, news, events & programs Everyday at 2 pm Direct to your inbox Save 2 to 8 hours per week. Organised for success
Register Below
For CEOs, Heads, Senior Management, Market Heads, Desk Heads, Financial Professionals, Investment Managers, Asset Managers, Fund Managers, Hedge Funds, Boutique Funds, Analysts, Advisors, Wealth Managers, Private Bankers, Family Offices, Investment Bankers, Private Equity, Institutional Investors, Professional Investors
Get Ahead in 60 Seconds. Join 10,000 +
Save 2 to 8 hours weekly. Organised for Success.
Sign Up / Register
Web links may be disabled on mobile for security. Please click on desktop.



---
Caproasia Users
Manage $20 million to $3 billion of assets
Invest $3 million to $300 million
Advise institutions, billionaires, UHNWs & HNWs
Caproasia Platforms | 10,000 Investors & Advisors
Monthly Roundtable & Networking
Family Office Programs
The 2023 Investment Day
28th March 2023 - Hong Kong
4th April 2023 - Singapore
April 2023 - Virtual
Sept 2023 - Hong Kong
Oct 2023 - Singapore
Oct 2023 - Hong Kong
Visit: The Investment Day | Register: Click here
Caproasia Summits
Contact Us
For Enquiries, Membership mail@caproasia.com, angel@caproasia.com For Listing, Subscription mail@caproasia.com, claire@caproasia.com For Press Release, send to: press@caproasia.com For Events & Webinars events@caproasia.com For Media Kit, Advertising, Sponsorships, Partnerships angel@caproasia.com For Research, Data, Surveys, Reports research@caproasia.com For General Enquiries mail@caproasia.com
---
Caproasia | Driving the future of Asia a financial information technology co. since 2014
---