---
Deutsche Bank $970 Billion DWS Group CEO Asoka Woehrmann Resigns after Police Raid on Greenwashing, Head of Corporate Bank Stefan Hoops Appointed as new CEO
3rd June 2022 | Hong Kong
Deutsche Bank independent asset management group DWS ($970 billon AUM) CEO Asoka Woehrmann has resigned (9/6/22) after police raided DWS office in a greenwashing probe (false or misleading claims about the environmental benefits of a product, service, technology), with Deutsche Bank Head of Corporate Bank Stefan Hoops appointed as the new DWS CEO (10/6/22) and David Lynne (Head of Corporate Bank APAC) to takeover as the new Deutsche Bank Head of Corporate Bank.  DWS outgoing CEO Asoka Woehrmann: "I have always dedicated my entire energy to the benefit of DWS; most notably since returning as CEO in October 2018.  Today, after the three most successful years in its history, DWS is significantly more profitable, is stable and has continued to perform well in a difficult market environment. At the same time, the allegations made against DWS and myself in past months have become a burden for the company, as well as for my family and me. In order to protect the institution and those closest to me, I would like to clear the way for a fresh start."
" $970 Billion DWS Group CEO Asoka Woehrmann Resigns after Police Raid on Greenwashing "
Ads & Announcements
The 2023 Investment Day | HK & SG
-
Visit & Register here
Where do you invest $250k, $1 million, $10 million, $100 million or $1 billion? Can you generate IRR of 10% / 15% / 20% or more? Private Equity, Hedge Funds, Boutique Funds, Private Markets & more. Taking place on 28th March 2023 in Hong Kong, 4th April 2023 in Singapore, and Virtual Investment Day in April 2023.




Stefan Hoops Incoming DWS CEO: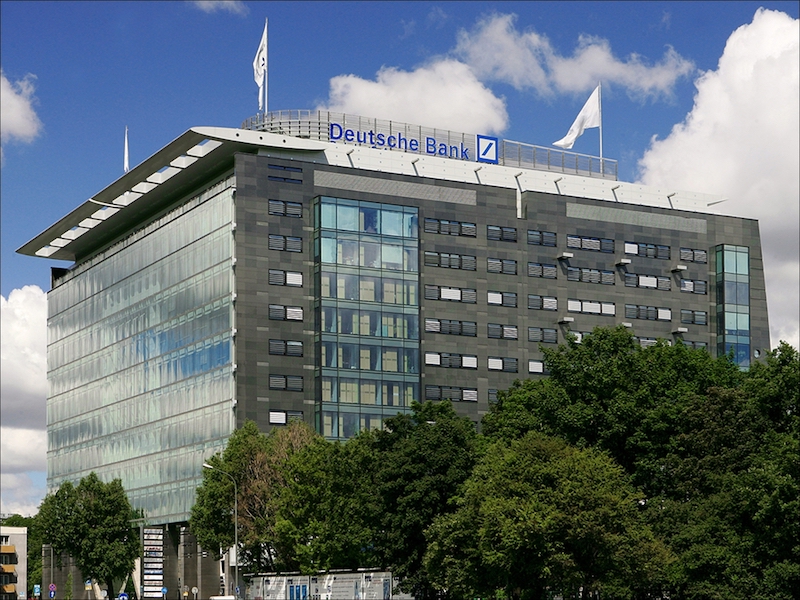 "I am very pleased to have the privilege of leading DWS, a first-class asset manager, and to further expand our market position and relevance with this great team." 
Stefan Hoops joined Deutsche Bank in Fixed Income Sales in 2003. He moved to Credit Trading in New York in 2008, and took on various leadership roles within Global Markets in the United States and Germany in the following years, including Global Head of Institutional Sales. In October 2018 he was named Head of Global Transaction Banking. Since July 2019, Stefan heads DB's Corporate Bank, which encompasses all of DB's corporate and commercial client activities. Hoops holds a Masters degree in Business Administration and a PhD in Economics from the University of Bayreuth. His appointment as CEO of DWS on 10 June 2022 is subject to regulatory approval.
Karl von Rohr, President of Deutsche Bank and Chairman of the Supervisory Board of DWS:
"Asoka Woehrmann has played a major role in the success of our Asset Management in recent years. Under his leadership, DWS has expanded its market position and performed well in a recently challenging environment. We would like to thank him for this as well as for his contribution in previous positions, including in the private banking business in Germany.
With Stefan Hoops, we are able to appoint a proven capital markets specialist to lead DWS, who brings the necessary strategic foresight, expertise in digitalisation and leadership skills for this role."
Christian Sewing, Deutsche Bank's CEO: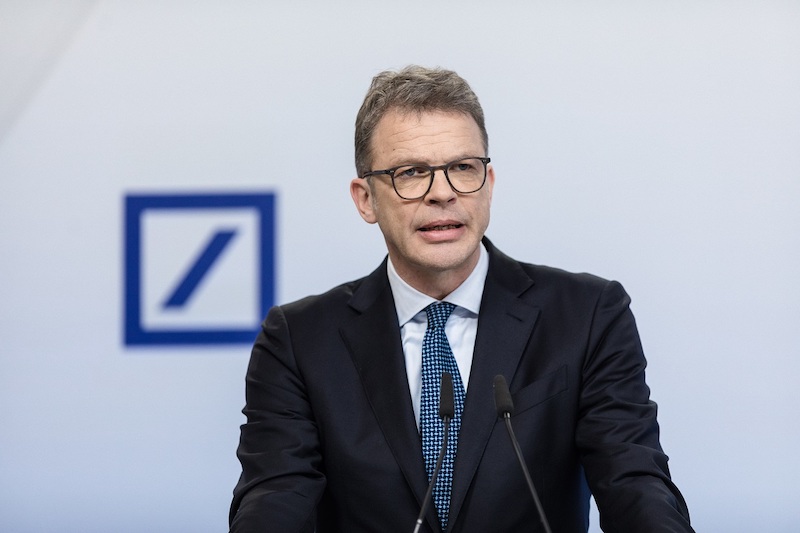 "I also want to thank Asoka for his impressive work and performance for DWS and Deutsche Bank. Asset Management is and remains an important part of our business model.
We are convinced that DWS will continue its success story under Stefan Hoops' leadership. In recent years, he has taken important strategic decisions in the Corporate Bank. The division is well positioned in a difficult market environment and well on track to achieve its targets. I am convinced that we will continue on this path and grow further in coming years under David Lynne's leadership, both in Germany and globally."
About DWS Group
DWS Group (DWS) is one of the world's leading asset managers with EUR 902bn of assets under management (as of 31 March 2022). Building on more than 60 years of experience, it has a reputation for excellence in Germany, Europe, the Americas and Asia. DWS is recognized by clients globally as a trusted source for integrated investment solutions, stability and innovation across a full spectrum of investment disciplines.
About Deutsche Bank
Deutsche Bank provides retail and private banking, corporate and transaction banking, lending, asset and wealth management products and services as well as focused investment banking to private individuals, small and medium-sized companies, corporations, governments and institutional investors. Deutsche Bank is the leading bank in Germany with strong European roots and a global network.
---
---
For CEOs, Heads, Senior Management, Market Heads, Desk Heads, Financial Professionals, Investment Managers, Asset Managers, Fund Managers, Hedge Funds, Boutique Funds, Analysts, Advisors, Wealth Managers, Private Bankers, Family Offices, Investment Bankers, Private Equity, Institutional Investors, Professional Investors
Get Ahead in 60 Seconds. Join 10,000 +
Save 2 to 8 hours weekly. Organised for Success.
Subscribe / Sign Up / Contact Us
Caproasia | Driving the future of Asia a financial information technology co. since 2014
Web links may be disabled on mobile for security. Please click on desktop.




---