---
Hong Kong SFC Launches 2 Months Consultation: Enhances Enforcement Against Regulated Person, Insider Trading & Advertising to Professional Investors
17th June 2022 | Hong Kong
The Hong Kong Securities & Futures Commission (SFC) has launched a 2 months consultation on the Securities & Futures Ordinance to enhance enforcement against regulated person, insider trading and advertising of investment products to professional investors.  HK SFC: "The amendments would broaden the scope of some SFO provisions to expand the basis for the SFC to apply for remedial and other orders against a regulated person under section 213. They would also enable the SFC to address insider dealing perpetrated in Hong Kong involving overseas-listed securities and insider dealing involving Hong Kong-listed securities perpetrated elsewhere.  Other amendments include clarifying an exemption in section 103(3)(k) of the SFO such that, unless authorised by the SFC, advertisements of investment products which are intended to be sold only to professional investors may only be issued to professional investors who have been identified in advance as such by an intermediary through its know-your-client and related procedures."  Ashley Alder, HK SFC Chief Executive Officer: "Effective enforcement is essential to safeguard the integrity of Hong Kong's financial markets. We review our enabling legislation from time to time to ensure that the SFC has the right regulatory tools to protect the interests of the investing public and uphold the quality of our markets."  The public is invited to submit their comments to the SFC no later than 12 August 2022 via the SFC's website (www.sfc.hk), by email ([email protected]), by post or by fax to 2293 4002.
" Enhances Enforcement Against Regulated Person, Insider Trading & Advertising to Professional Investors "
- Article continues below -
About Hong Kong SFC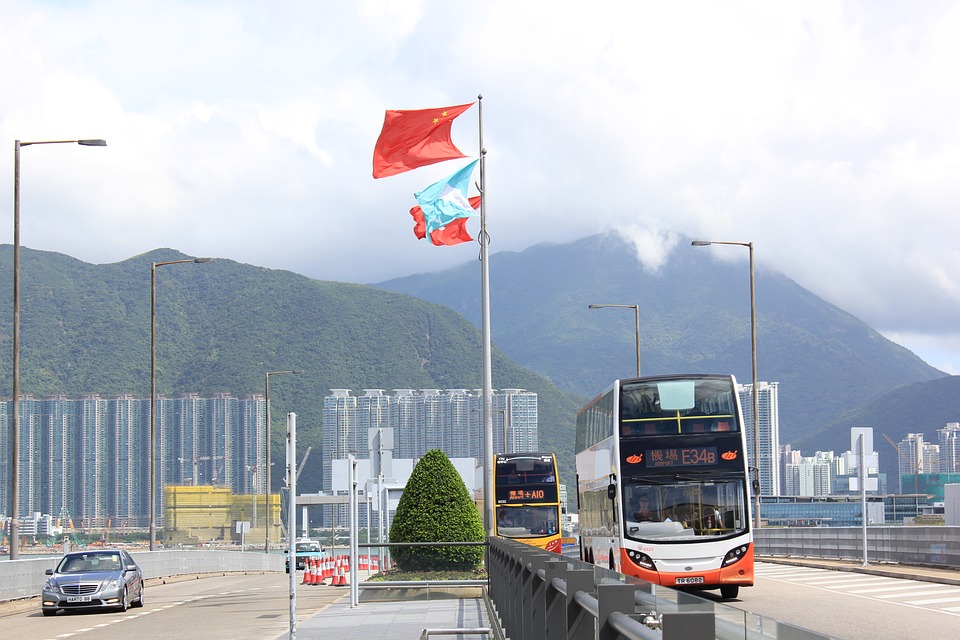 The Securities and Futures Commission (SFC) is an independent statutory body set up in 1989 to regulate Hong Kong's securities and futures markets.  We derive our investigative, remedial and disciplinary powers from the Securities and Futures Ordinance (SFO) and subsidiary legislation. Operationally independent of the Government of the Hong Kong Special Administrative Region, we are funded mainly by transaction levies and licensing fees.
Managing $20 million to $3 billion. Investing $3 million to $300 million.
For Investment Managers, Hedge Funds, Boutique Funds, Private Equity, Venture Capital, Professional Investors, Family Offices, Private Bankers & Advisors, sign up today. Subscribe to Caproasia and receive the latest news, data, insights & reports, events & programs daily at 2 pm.
Join Events & Find Services
Join Investments, Private Wealth, Family Office events in Hong Kong, Singapore, Asia-wide. Find hard-to-find $3 million to $300 million financial & investment services at The Financial Centre | TFC. Find financial, investment, private wealth, family office, real estate, luxury investments, citizenship, law firms & more.  List hard-to-find financial & private wealth services. Have a product launch? Promote a product or service? List your service at The Financial Centre | TFC. Join interviews & editorial and be featured on Caproasia.com or join Investments, Private Wealth, Family Office events. Contact us at
[email protected]
or
[email protected]
Caproasia.com
| The leading source of data, research, information & resource for financial professionals, investment managers, professional investors, family offices & advisors to institutions, billionaires, UHNWs & HNWs. Covering capital markets, investments and private wealth in Asia. How do you invest $3 million to $300 million? How do you manage $20 million to $3 billion of assets?
Quick Links
2021 Data Release
2020 List of Private Banks in Hong Kong
2020 List of Private Banks in Singapore
2020 Top 10 Largest Family Office
2020 Top 10 Largest Multi-Family Offices
2020 Report: Hong Kong Private Banks & Asset Mgmt - $4.49 Trillion
2020 Report: Singapore Asset Mgmt - $3.48 Trillion AUM
For Investors | Professionals | Executives
Latest data, reports, insights, news, events & programs Everyday at 2 pm Direct to your inbox Save 2 to 8 hours per week. Organised for success
Register Below
For CEOs, Heads, Senior Management, Market Heads, Desk Heads, Financial Professionals, Investment Managers, Asset Managers, Fund Managers, Hedge Funds, Boutique Funds, Analysts, Advisors, Wealth Managers, Private Bankers, Family Offices, Investment Bankers, Private Equity, Institutional Investors, Professional Investors
Get Ahead in 60 Seconds. Join 10,000 +
Save 2 to 8 hours weekly. Organised for Success.
Sign Up / Register
Web links may be disabled on mobile for security. Please click on desktop.



---
Caproasia Users
Manage $20 million to $3 billion of assets
Invest $3 million to $300 million
Advise institutions, billionaires, UHNWs & HNWs
Caproasia Platforms | 11,000 Investors & Advisors
Monthly Roundtable & Networking
Family Office Programs
The 2024 Investment Day
March 2024 - Hong Kong
March 2024 - Singapore
June 2024 - Hong Kong
June 2024 - Singapore
Sept 2024 - Hong Kong
Sept 2024 - Singapore
Visit: The Investment Day | Register: Click here
Caproasia Summits
Contact Us
For Enquiries, Membership
[email protected]
,
[email protected]
For Listing, Subscription
[email protected]
,
[email protected]
For Press Release, send to:
[email protected]
For Events & Webinars
[email protected]
For Media Kit, Advertising, Sponsorships, Partnerships
[email protected]
For Research, Data, Surveys, Reports
[email protected]
For General Enquiries
[email protected]
---
Caproasia | Driving the future of Asia a financial information technology co. since 2014
---