---
Singapore MAS Reprimands Crypto Hedge Fund Three Arrows Capital for Exceeding S$250 Million AUM Threshold for Registered Fund Management Company, Failure to Notify Change of Directorship & Shareholders
30th June 2022 | Singapore
The Singapore central bank Monetary Authority of Singapore (MAS) has reprimanded crypto hedge fund Three Arrows Capital for providing false information to MAS (failure to notify change of directorship & shareholders, misleading representation of offshore entity) and exceeding the S$250 million assets under management (AUM) threshold allowed for a registered fund management company (RFMC). Three Arrows Capital had also failed to inform MAS within the required timeline of changes in the directorships and shareholdings of its directors, Mr Su Zhu and Mr Kyle Livingston Davies. Three Arrows Capital had also provided misleading information to MAS that it had replaced and shifted the management of its fund to an unrelated offshore entity with effect from 1 September 2021. This representation was misleading as Three Arrows Capital and the offshore entity shared a common shareholder, Mr Su Zhu. (Three Arrows Capital Ltd. is a hedge fund established in 2012 and focused on providing superior risk-adjusted returns, founded by Su Zhu and Kyle Davies.)
" Singapore MAS Reprimands Three Arrows Capital for Exceeding S$250 Million AUM Threshold for Registered Fund Management Company "
Singapore MAS Statement: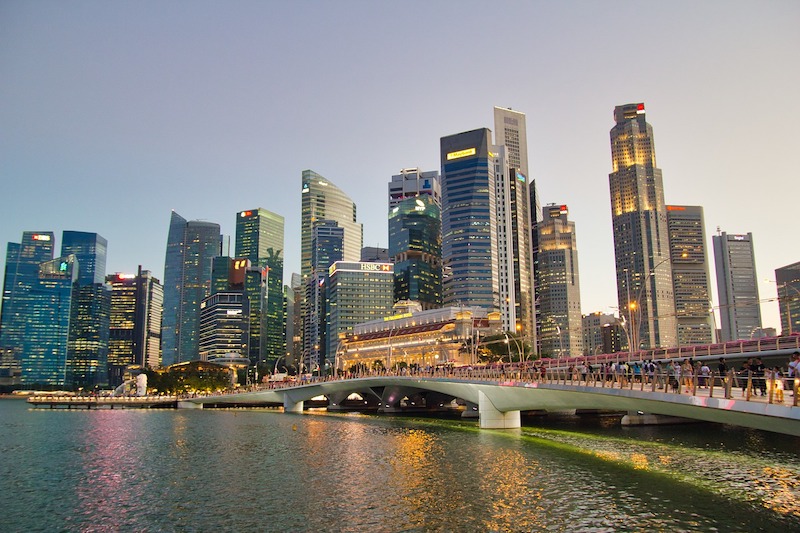 MAS Reprimands Three Arrows Capital for Providing False Information and Exceeding Assets Under Management Threshold
The Monetary Authority of Singapore (MAS) today reprimanded Three Arrows Capital Pte. Ltd. (TAC) for providing false information to MAS and exceeding the assets under management (AUM) threshold allowed for a registered fund management company (RFMC).
In August 2013, TAC obtained its RFMC status which allowed it to carry on fund management business with no more than 30 qualified investors and manage assets of no more than S$250 million. TAC novated the management of the only fund it managed to an offshore entity in the British Virgin Islands on 1 September 2021. While it resumed management of a portion of the fund's assets in February 2022, TAC notified MAS on 29 April 2022 of its intent to cease fund management activity in Singapore with effect from 6 May 2022.
The reprimand relates to contraventions by TAC which occurred prior to its notification to MAS in April 2022. MAS has been investigating these contraventions since June 2021. The contraventions, under the Securities and Futures Act 2001 (SFA) and the Securities and Futures (Licensing and Conduct of Business) Regulations (SFR), are as follows:
Failure to ensure that information provided to MAS is not false or misleading. TAC had represented to MAS that it had novated the management of its fund to an unrelated offshore entity with effect from 1 September 2021. However, this representation was misleading as TAC and the offshore entity shared a common shareholder, Mr Su Zhu, who is also a director of TAC. (Section 329(1) of the SFA).
Failure to notify MAS of changes to directorships and shareholdings.TAC failed to inform MAS within the required timeline of changes in the directorships and shareholdings of its directors, Mr Su Zhu and Mr Kyle Livingston Davies. (Paragraph 5(7I)(a) of the Second Schedule to the SFR).
Prolonged breach of the AUM threshold.TAC exceeded its allowable AUM of S$250 million for a RFMC between July 2020 and September 2020 and between November 2020 and August 2021. (Paragraph 5(7F) of the Second Schedule to the SFR).
In light of recent developments which call into question the solvency of the fund managed by TAC, MAS is assessing if there were further breaches by TAC of MAS' regulations.
Additional Information
Section 329(1) of the SFA states that any person who provides MAS with any information under the SFA must use due care to ensure that the information is not false or misleading in any material particular.
Paragraph 5(7I)(a) of the Second Schedule to the SFR states that a RFMC shall lodge with MAS a notice of change of particulars in Form 23A providing any change in the particulars in the notice lodged under sub‑paragraph (7) of the Second Schedule to the SFR, not later than 14 days after the date of the change.
Paragraph 5(7F) of the Second Schedule to the SFR states that the total value of the managed assets of a RFMC shall not at any time exceed S$250 million.



---
For CEOs, Heads, Senior Management, Market Heads, Desk Heads, Financial Professionals, Investment Managers, Asset Managers, Fund Managers, Hedge Funds, Boutique Funds, Analysts, Advisors, Wealth Managers, Private Bankers, Family Offices, Investment Bankers, Private Equity, Institutional Investors, Professional Investors
Get Ahead in 60 Seconds. Join 10,000 +
Sign Up / Contact Us
Caproasia | Driving the future of Asia a financial information technology co. since 2014
Web links may be disabled on mobile for security. Please click on desktop.






---
Caproasia.com
| The leading financial website for investment managers, professional investors, UHNW & HNW investors and advisors to institutions, billionaires, UHNWs & HNWs.
Covering capital markets, investments and private wealth in Asia. How do you invest $3 million to $300 million? How do you manage $20 million to $3 billion of assets?
Caproasia
is a financial information technology co. founded in 2014. We have 4 businesses in Media, Information, Services and Technology. We created 3 solutions: Membership, Events & Platforms to drive investment decisions in Asia through information, services, technology & people, that impact economies, societies & people. Our Mission: Driving the future of Asia For 2022 Investment Day: mail@caproasia.com For Family Office, Professional Investor, HNW Investor Events: mail@caproasia.com For Membership, Events, Networking, Roundtable, Summits: mail@caproasia.com For Investment Relations Network: mail@caproasia.com For Platforms, Media Kit, Advertising, Campaigns, Partnerships: angel@caproasia.com For press release: press@caproasia.com For all other enquiries: mail@caproasia.com
2022 Upcoming Events
Join Events in Hong Kong & Singapore. Investments, Alternatives, Private MarketsHedge Funds, Private Equity, Private Wealth, Family Office & more. View:
2022 Upcoming Events
| Register
here
Join as Delegate, Speaker, Moderator, Host, Sponsor & Partner Contact: events@caproasia.com or mail@caproasia.com
---
Caproasia Users
Manage $20 million to $3 billion of assets
Invest $3 million to $300 million
Advise institutions, billionaires, UHNWs & HNWs
Learn More | Caproasia Users
Caproasia Platforms | Join 10,000 Investors & Advisors
Monthly Networking & Roundtables:
Membership | Join a Powerful Network:
Family Office Programs:
Caproasia Summits:
Special Coverage