Caproasia.com | The leading source of data, research, information & resource for investment managers, professional investors, UHNW & HNW investors, and advisors to institutions, billionaires, UHNWs & HNWs. Covering capital markets, investments and private wealth in Asia. How do you invest $3 million to $300 million? How do you manage $20 million to $3 billion of assets? Caproasia -
Learn more
This site is for accredited investors, professional investors, investment managers and financial professionals only. You should have assets around $3 million to $300 million or managing $20 million to $3 billion.


---
$595 Billion HSBC Asset Management to Push Investment Portfolio Boards & CEOs to Exit Coal-Fired Power & Thermal Coal Mining by 2030 in EU & OECD
22nd September 2022 | Singapore
HSBC Asset Management with $595 billion AUM (Assets under Management), will be pushing its investment portfolio (listed companies) boards & CEOs to exit coal-fired power & thermal coal mining in the European Union and OECD markets by 2030, and globally by 2040.  HSBC AM: "Those companies who do not show credible plans to transition away from thermal coal within the timeframe will lose the support of HSBC AM, including voting against company chairs at AGMs or, ultimately, divesting.  The policy is in line with the Net Zero Asset Managers initiative of which HSBC AM is a signatory. In 2020, the HSBC Group set an ambition to align its financed emissions to net zero by 2050."  Nicolas Moreau, CEO, HSBC Asset Management: "This is a determined step to phase out thermal coal. Global emissions will only be reduced if there is concerted collaboration to meet the goals of the Paris Agreement and we are committed to playing our part. We have already stopped direct investments in new or existing thermal coal projects. We are working on two fronts: coal phase out will go hand-in-hand with pioneering new investment solutions in our Alternatives business to scale sustainable infrastructure investment and venture capital for critical climate technology solutions.  We believe in working in partnership with our clients to transition away from thermal coal, while supporting a just transition. But we are clear that we will need to walk away from companies who don't or won't take active credible steps to reduce emissions."  View key HSBC Asset Management new investment polices below.
" HSBC Asset Management to Push Investment Portfolio Boards & CEOs to Exit Coal-Fired Power & Thermal Coal Mining in EU & OECD by 2030 "
HSBC Asset Management New Investment Polices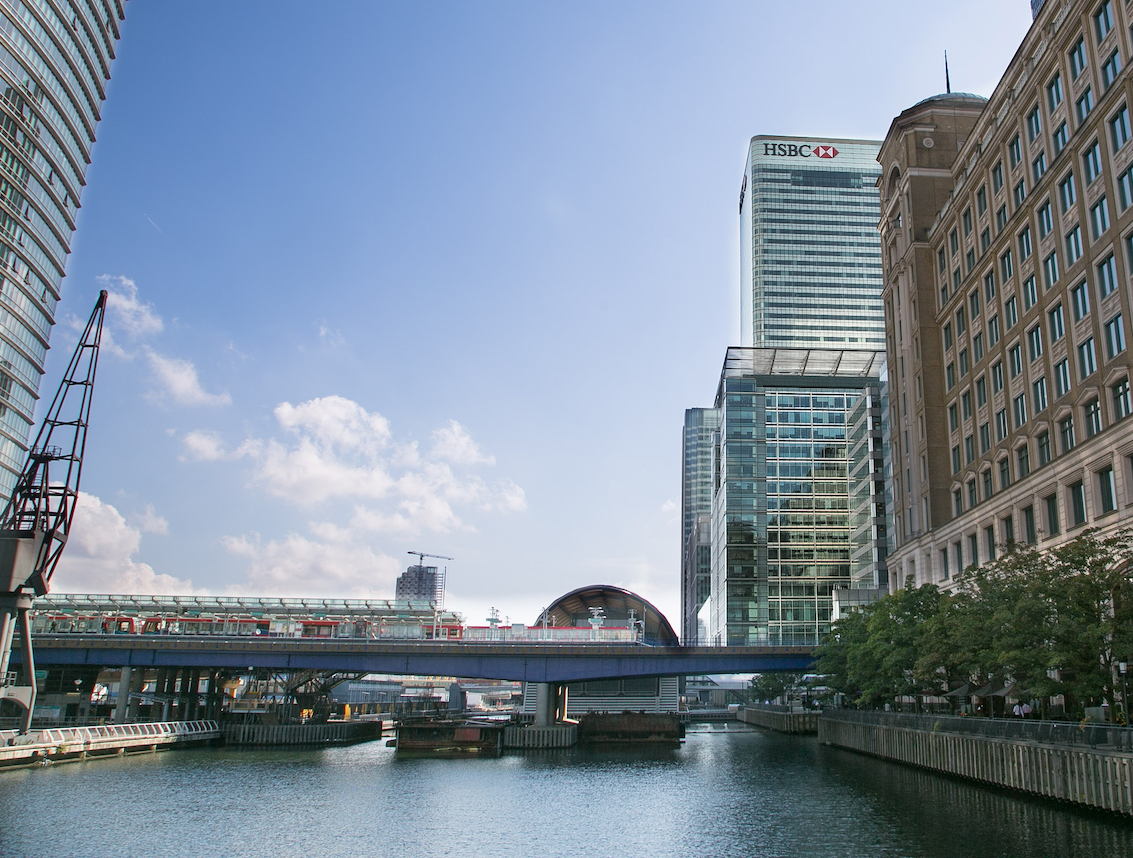 The main highlights of the new policy include:
Engagement with active and passive holdings – If engagement has not been successful HSBC AM will not vote for the re-election of chairs of listed issuers with more than 10 per cent revenue exposure to thermal coal which do not provide Task Force on Climate-related Financial Disclosures (TCFD) or equivalent reporting. It will also vote against chairs whose company's transition plans remain inadequate following engagement.1
Strengthened engagement with these issuers; with the option of divesting over time from companies whose transition plans are considered incompatible with HSBC AM's net zero objective.
Active portfolios – By the end of 2030, HSBC AM will not hold listed securities of issuers with more than 2.5% revenue exposure to thermal coal in EU / OECD markets and globally by 2040 across its actively managed portfolios. Applicable to all portfolios where HSBC AM has investment discretion and funds where HSBC AM has significant control.2

 

From today, actively managed portfolios will not participate in IPOs or primary fixed income financing by issuers engaged in thermal coal expansion.
For all other issuers with more than 10 per cent revenue exposure to thermal coal, participation in IPOs or primary fixed income financing will be subject to enhanced due diligence3 of transition plans to ensure alignment with HSBC AM's Net Zero objective.
Passive – There will be no new Exchange Traded Funds (ETFs) or index funds with more than 2.5% exposure to thermal coal issuers. The only exception, would be if an ETF or index fund's strategy has specific Paris-aligned 1.5°C objectives and / or clear divestment pathways. HSBC AM will work with index providers to extend the range of indices and passive products that do not have exposure to thermal coal, on the expectation that thermal coal exposure will decrease.
HSBC AM will also review other investment strategies (e.g. alternatives and liquidity) and will publish interim emission reduction targets and progress against them, for assets identified as being managed in line with net zero by 2050 or sooner.
The policy will be reviewed annually to consider changes in relevant external factors.
HSBC AM is committed to delivering investment strategies that enable an affordable and secure energy transition, whilst phasing out thermal coal. An urgent ramp-up of investment in clean energy infrastructure is critical and through its Alternatives business, HSBC AM is focused on initiatives to accelerate clean energy solutions, as well as early stage technologies to support a resilient low carbon energy system. These include climate technology venture capital and investment in sustainable infrastructure projects. To further support the transition to net zero, its joint venture with Pollination, Climate Asset Management, enables investment in nature-based solutions to both reduce emissions, and protect and restore biodiversity.
HSBC Asset Management, the investment management business of the HSBC Group, invests on behalf of HSBC's worldwide customer base of retail and private clients, intermediaries, corporates and institutions through both segregated accounts and pooled funds. HSBC Asset Management connects HSBC's clients with investment opportunities around the world through an international network of offices in around 24 countries and territories, delivering global capabilities with local market insight. As at 30 June 2022, HSBC Asset Management managed assets totalling US$595 billion on behalf of its clients. For more information see https://www.global.assetmanagement.hsbc.com/
HSBC Holdings plc
HSBC Holdings plc, the parent company of HSBC, is headquartered in London. HSBC serves customers worldwide from offices in 63 countries and territories in its geographical regions: Europe, Asia, North America, Latin America, and Middle East and North Africa. With assets of US$2,985bn at 30 June 2022, HSBC is one of the world's largest banking and financial services organisations.
---
---
For CEOs, Heads, Senior Management, Market Heads, Desk Heads, Financial Professionals, Investment Managers, Asset Managers, Fund Managers, Hedge Funds, Boutique Funds, Analysts, Advisors, Wealth Managers, Private Bankers, Family Offices, Investment Bankers, Private Equity, Institutional Investors, Professional Investors
Get Ahead in 60 Seconds. Join 10,000 +
Save 2 to 8 hours weekly. Organised for Success.
Subscribe / Sign Up / Contact Us
Caproasia | Driving the future of Asia a financial information technology co. since 2014
Web links may be disabled on mobile for security. Please click on desktop.






---