Caproasia.com | The leading source of data, research, information & resource for investment managers, professional investors, UHNW & HNW investors, and advisors to institutions, billionaires, UHNWs & HNWs. Covering capital markets, investments and private wealth in Asia. How do you invest $3 million to $300 million? How do you manage $20 million to $3 billion of assets? Caproasia -
Learn more
This site is for accredited investors, professional investors, investment managers and financial professionals only. You should have assets around $3 million to $300 million or managing $20 million to $3 billion.


---
Credit Suisse Reached $32.5 Million Settlement Lawsuit for Misleading Shareholders on Strong Risk Management, Including Collapsed $120 Billion Archegos Family Office & $10 Billion Greensill Funds
22nd September 2022 | Hong Kong
Credit Suisse has reached a $32.5 million settlement shareholders's lawsuit for misleading shareholders (United States District Court in Manhattan) on strong risk management, including exposure to collapsed $120 billion Archegos family office & $10 billion Greensill Funds.  In December 2021, Credit Suisse fired 2 investment managers (Portfolio Manager & Head of Fixed Income) who were involved in the failed $10 billion Greenhill Fund.  Credit Suisse was hit by the troubled Greensill $10 billion supply-chain financing fund, which was introduced as a safe investment product to many of its institutional clients including pension funds and sovereign wealth funds.  In 2021, Credit Suisse which suffered a loss of $5.5 billion from Archegos Family Office, had released a full investigative report, detailing the relationship, built-up to losses and revenue from Archegos Family Office.  Archegos Family Office, Korean-American Bill Hwang family office which operates like a hedge fund, had total exposure of $120 billion in March 2021, causing $10 billion of trading losses to the world's largest banks including Credit Suisse, UBS, Nomura, MUFJ and Morgan Stanley.  Read More: Credit Suisse Report on Archegos Family Office | Greensill Fund Managers Fired | See below for United States Charge Against Archegos Family Office
" Credit Suisse Reached $32.5 Million Settlement Lawsuit for Misleading Shareholders on Strong Risk Management, Including Collapsed $120 Billion Archegos Family Office & $10 Billion Greensill Funds "
August 2022: United States Prosecutors Submitted 12 Pages Filing on Archegos Family Office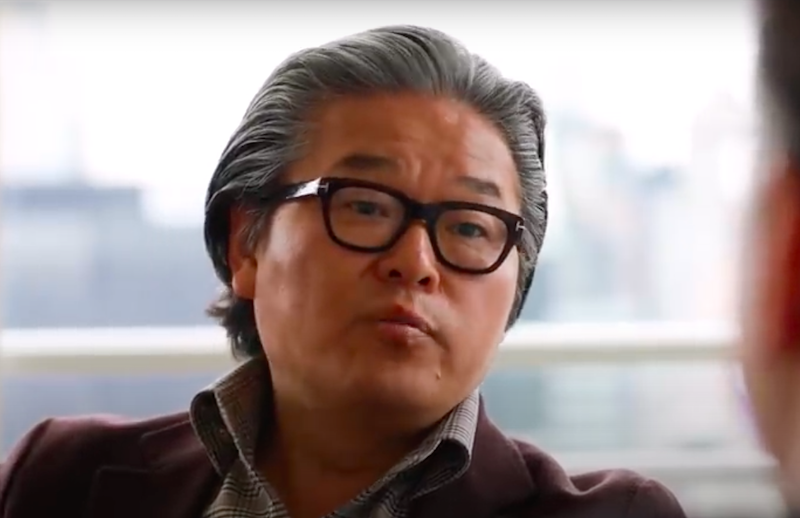 In August 2022, the United States prosecutors submitted a 12 pages filing on Archegos Family Office (Archegos Capital Management LP), the prosecutors has accused Archegos of misleading banks on Archegos liquidity and portfolio concentration 6 months before its collapse in March 2021, with total exposure growing to around $160 billion with only $1.5 billion in net asset.  The next hearing is on Sept. 8 2022.  The case is U.S. v. Hwang et al, U.S. District Court, Southern District of New York, No. 22-cr-00240.  Earlier in April 2022, the United States Securities and Exchange Commission (SEC) has charged Sung Kook (Bill) Hwang, the owner of family office Archegos Capital Management, Chief Financial Officer (Patrick Halligan), Chief Risk Officer (Scott Becker) and Head Trader (William Tomita) for orchestrating a market manipulation fraudulent scheme from $1.5 billion asset value (March 2020) to $160 billion exposure (March 2021) that resulted in billions of dollars in losses.  United States SEC: "From at least March 2020 to March 2021, Hwang purchased on margin billions of dollars of total return swaps. These security-based swaps allow investors to take on huge positions in equity securities of companies by posting limited funds up front. As alleged, Hwang frequently entered into certain of these swaps without any economic purpose other than to artificially and dramatically drive up the prices of the various companies' securities, which induced other investors to purchase those securities at inflated prices. As a result of Hwang's trading, Archegos allegedly underwent a period of rapid growth, increasing in value from approximately $1.5 billion with $10 billion in exposure in March 2020 to a value of more than $36 billion with $160 billion in exposure at its peak in March 2021."  Read Archegoes History
---
---
For CEOs, Heads, Senior Management, Market Heads, Desk Heads, Financial Professionals, Investment Managers, Asset Managers, Fund Managers, Hedge Funds, Boutique Funds, Analysts, Advisors, Wealth Managers, Private Bankers, Family Offices, Investment Bankers, Private Equity, Institutional Investors, Professional Investors
Get Ahead in 60 Seconds. Join 10,000 +
Save 2 to 8 hours weekly. Organised for Success.
Subscribe / Sign Up / Contact Us
Caproasia | Driving the future of Asia a financial information technology co. since 2014
Web links may be disabled on mobile for security. Please click on desktop.






---