---
Russian Billionaire Alexey Mordashov $521 Million Nord SuperYacht in Hong Kong, HK Accountable to United Nations Sanctions and Not to Individual Country Imposed Sanctions
13th October 2022 | Hong Kong
Russian billionaire Alexey Mordashov (Age 57) $521 million Nord SuperYacht has docked near Hong Kong Victoria Harbour, with the Hong Kong government responding that Hong Kong is accountable to United Nations sanctions and not to individual country imposed sanctions such as by United States, United Kingdom or European Union.  Russian billionaire Alexey Mordashov had been sanctioned by United States, United Kingdom or European Union in early 2022 due to close relations with Russia President Vladimir Putin, who had authorised military operations in Ukraine, and with United States, United Kingdom and European Union imposing sanctions against Russia and Russian citizens in objection of Russia military operations.  Alexey Mordashov is one of Russia's richest man with a personal fortune of around $22 billion, and is the Chairman & largest shareholder of Russia largest steel company Severstal.  See below for interviews with Alexey Mordashov and his $521 million Nord SuperYacht.
" Russian Billionaire Alexey Mordashov $521 Million Nord SuperYacht in Hong Kong, HK Accountable to United Nations Sanctions and Not to Individual Country Imposed Sanctions "
Ads & Announcements
The 2023 Investment Day | HK & SG
-
Visit & Register here
Where do you invest $250k, $1 million, $10 million, $100 million or $1 billion? Can you generate IRR of 10% / 15% / 20% or more? Private Equity, Hedge Funds, Boutique Funds, Private Markets & more. Taking place on 28th March 2023 in Hong Kong, 4th April 2023 in Singapore, and Virtual Investment Day in April 2023.




Alexey Mordashov and his $521 million Nord SuperYacht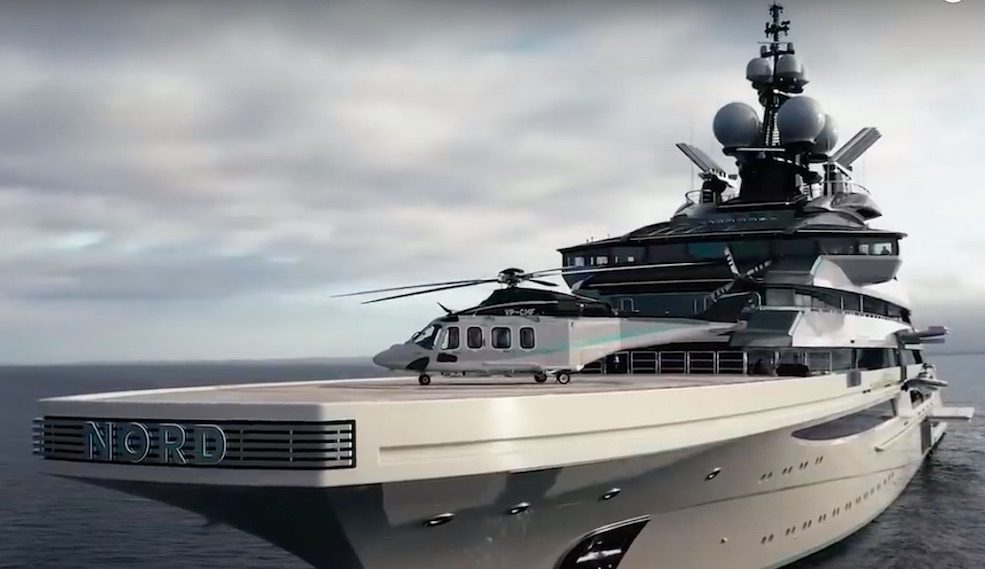 Russian Alexei Mordashov and His SuperYacht Nord
Severstal Chairman Mordashov Is Worried About Trade Wars
Severstal's Mordashov on U.S.-Russia Relations, Steel Tariffs
---
---
For CEOs, Heads, Senior Management, Market Heads, Desk Heads, Financial Professionals, Investment Managers, Asset Managers, Fund Managers, Hedge Funds, Boutique Funds, Analysts, Advisors, Wealth Managers, Private Bankers, Family Offices, Investment Bankers, Private Equity, Institutional Investors, Professional Investors
Get Ahead in 60 Seconds. Join 10,000 +
Save 2 to 8 hours weekly. Organised for Success.
Subscribe / Sign Up / Contact Us
Caproasia | Driving the future of Asia a financial information technology co. since 2014
Web links may be disabled on mobile for security. Please click on desktop.




---