---
Deutsche Private Bank Hires Standard Chartered Nisheet Gupta as Group Head of International Private Bank Global South Asia UK Team
27th October 2022 | Hong Kong
Deutsche Private Bank has hired Standard Chartered Bank Nisheet Gupta as Deutsche Bank Group Head of International Private Bank Global South Asia UK Team to lead & manage ultra-high-net-worth (UHNW) clients for Global Indian in the UK.  Based in London, Nisheet Gupta reports to Amrit Singh, who is Deutsche Private Bank Managing Director & Head of Wealth Management, Global South Asia (based in Singapore).  Nisheet Gupta has over 30 years of banking experience & 20 years in private banking (UK & Dubai, with leadership roles including Standard Chartered Bank, Barclays Wealth & HSBC Private Bank.   Amrit Singh, Deutsche Private Bank Managing Director & Head of Wealth Management, Global South Asia:  "Nisheet is one of the most well-respected private bankers covering the Global India diaspora in the UK, and brings with him very close relationships in this segment.  I am excited to have him onboard to support our growing business in the region."  Earlier in October 2022, Deutsche Private Bank hired Credit Suisse APAC Wealth Management Deputy CEO Jin Yee Young as Deutsche Bank Head of International Private Bank APAC (3rd Jan 2023), with existing Head of International Private Bank (IPB) APAC Lok Yim to focus on his role as Deutsche Bank CEO of Hong Kong (3rd Jan 2023).  See below for more info
" Deutsche Private Bank Hires Standard Chartered Nisheet Gupta as Group Head of International Private Bank Global South Asia UK Team "
Ads & Announcements
The 2023 Investment Day | HK & SG
-
Visit & Register here
Where do you invest $250k, $1 million, $10 million, $100 million or $1 billion? Can you generate IRR of 10% / 15% / 20% or more? Private Equity, Hedge Funds, Boutique Funds, Private Markets & more. Taking place on 28th March 2023 in Hong Kong, 4th April 2023 in Singapore, and Virtual Investment Day in April 2023.




Nisheet Gupta , Deutsche Bank Group Head of International Private Bank Global South Asia UK Team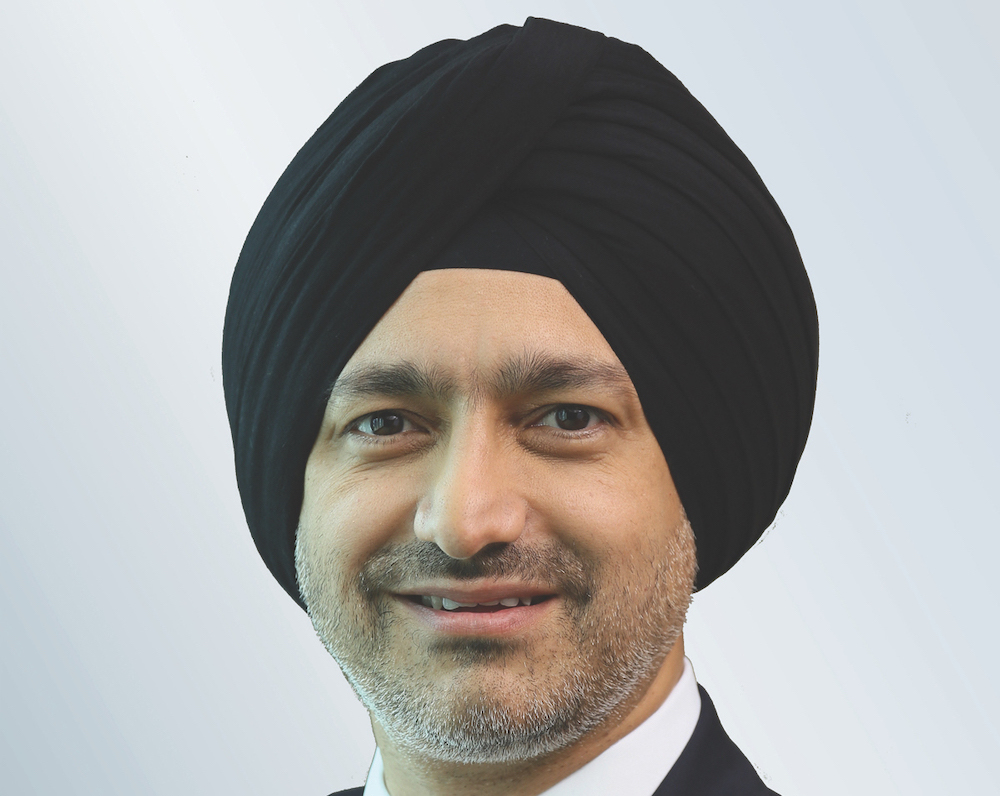 Deutsche Private Bank hires Nisheet Gupta as Deutsche Bank Group Head of International Private Bank Global South Asia UK Team to lead & manage ultra-high-net-worth (UHNW) clients for Global Indian in the UK.  Based in London, Nisheet Gupta reports to Amrit Singh, who is Deutsche Private Bank Managing Director & Head of Wealth Management, Global South Asia (based in Singapore).  Nisheet Gupta has over 30 years of banking experience & 20 years in private banking (UK & Dubai, with leadership roles including Standard Chartered Bank, Barclays Wealth & HSBC Private Bank.
Amrit Singh, Deutsche Private Bank Managing Director & Head of Wealth Management, Global South Asia:  "Nisheet is one of the most well-respected private bankers covering the Global India diaspora in the UK, and brings with him very close relationships in this segment.  I am excited to have him onboard to support our growing business in the region."
Deutsche Private Bank Hires Credit Suisse Jin Yee Young as Head of International Private Bank APAC, Lok Yim to Focus on Hong Kong CEO Role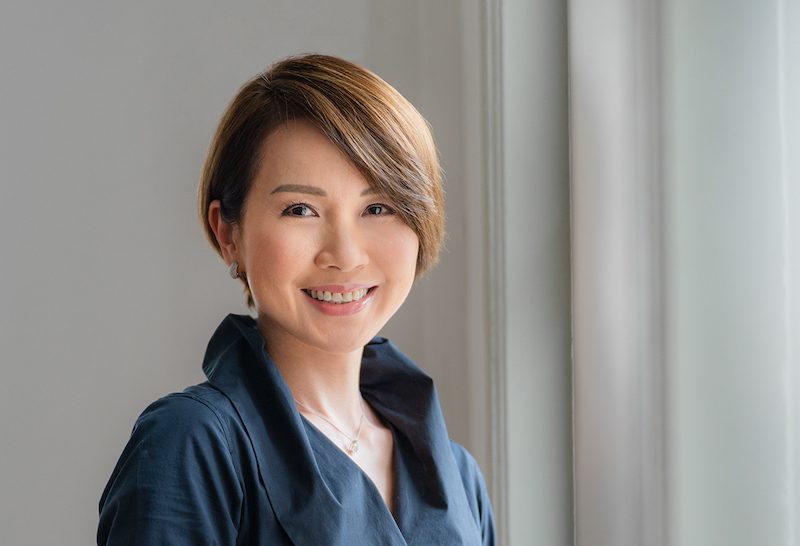 October 2022 – Deutsche Private Bank has hired Credit Suisse APAC Wealth Management Deputy CEO Jin Yee Young as Deutsche Bank Head of International Private Bank APAC (3rd Jan 2023), with existing Head of International Private Bank (IPB) APAC Lok Yim to focus on his role as Deutsche Bank CEO of Hong Kong (3rd Jan 2023).   Jin Yee Young has over 25 years of Private Banking & Wealth Management experience including Credit Suisse, DBS Private Bank & Citibank.  At Credit Suisse, Jin Yee Young had held numerous leadership roles including Deputy CEO WM APAC, Head of WM for Singapore, Deputy CEO Singapore & CEO for SymAsia Foundation, Market Group Head for Singapore & Malaysia and South Asia Switzerland, and Indonesia, Taiwan, China, Hong Kong & Japan.  Lok Yim, who had led Deutsche Bank as Head of Wealth Management and International Private Bank APAC businesses for 6 years, will focus on his role as Chief Executive Officer of Deutsche Bank HKSAR.   
Deutsche Bank Head of IPB & CEO EMEA, Claudio de Sanctis:
"In Jin Yee Young we have found an outstanding leader to take the IPB in APAC to the next level. Throughout her distinguished career, Jin Yee has proven herself a strong and effective leader. As one of the most well-respected private bankers in Asia, she possesses all the skills and deep market knowledge needed to run our business. Already one of the top Ultra High Net Worth Wealth Management franchises in Asia, coupled with our highly regarded India business, we have strong ambitions to propel our business further into its next phase of growth. Our goal in this dynamic region is to become the leading financial institution for entrepreneurs and their families leveraging the full Deutsche Bank offering. I wish Jin Yee every success.
Lok Yim has been instrumental in developing the bank's Asia Pacific WM client business and positioning it for continued growth in the years ahead. He has been responsible for transforming Deutsche Bank's wealth business in the region, working in a strong and productive partnership with all our business and infrastructure partners. As we transition our business to its next stage of growth, we are pleased to continue working closely with Lok in enhancing our contribution to the bank's broader Hong Kong platform." 
Deutsche Bank APAC CEO & Member of the Management Board Alexander von zur Muehlen: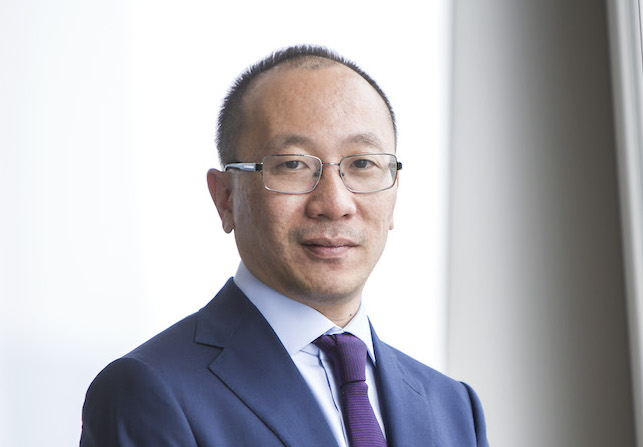 "Wealth Management continues to be a cornerstone of our offering for clients in the Asia Pacific region, and a critical growth driver for our platform. In Hong Kong, one of our most important hubs globally, the close partnership between our wealth management, investment bank, and corporate bank businesses is a unique advantage in serving the needs of our sophisticated client base. Pulling together the full suite of our product capability across divisions as well as the power of our entire global network for our clients is a particular strength of Lok's. Under his continued leadership, we are confident that our Hong Kong platform will continue to strengthen and grow." 
About Deutsche Bank 
Deutsche Bank provides retail and private banking, corporate and transaction banking, lending, asset and wealth management products and services as well as focused investment banking to private individuals, small and medium-sized companies, corporations, governments and institutional investors. Deutsche Bank is the leading bank in Germany with strong European roots and a global network. 
---
---
For CEOs, Heads, Senior Management, Market Heads, Desk Heads, Financial Professionals, Investment Managers, Asset Managers, Fund Managers, Hedge Funds, Boutique Funds, Analysts, Advisors, Wealth Managers, Private Bankers, Family Offices, Investment Bankers, Private Equity, Institutional Investors, Professional Investors
Get Ahead in 60 Seconds. Join 10,000 +
Save 2 to 8 hours weekly. Organised for Success.
Subscribe / Sign Up / Contact Us
Caproasia | Driving the future of Asia a financial information technology co. since 2014
Web links may be disabled on mobile for security. Please click on desktop.




---