---
Singapore $297 Billion Temasek Leong Wai Leng Appointed as President of Singapore Market, Png Chin Yee as CFO, Tan Chong Lee to $3.3 Billion Investment Firm 65 Equity Partners as CEO
27th October 2022 | Singapore
Singapore state-owned investment company Temasek with $297 billion (S$403 billion) portfolio value has announced senior leadership changes to carry Temasek through their 2030 journey, with Chief Financial Officer (CFO) Leong Wai Leng relinquishing her role (after 16 years) and appointed as Temasek President of Singapore Market, Deputy CFO Png Chin Yee to become CFO, and Temasek International President Tan Chong Lee will be transferred to 65 Equity Partners as CEO.  65 Equity Partners is a $3.3 billion (S$4.5) investment firm setup in October 2021 to invest in companies with market value between $1 billion to $5 billion, targeting deal sizes between $100 million to $200 million.  65 Equity Partners provides capital solutions to large local enterprises, and catalyse their growth as they pursue their regional expansion and transformation strategies, investing across industries with strong structural tailwinds, such as consumer, industrial & business services, logistics, healthcare, and technology, underpinned by committed owners and management teams.  It provides flexible capital solutions to address a wide range of situations including growth funding, M&A financing, shareholding re-organisations, balance sheet optimisations as well as privatisations and cornerstone investments.  In Singapore, it also plans to work closely with other Singapore-focused funds such as Heliconia Capital Management, Tower Capital Asia and Novo Tellus Capital Partners.  Pek Siok Lan, General Counsel, will be on sabbatical leave from January 2023 and will return to the firm in July 2023 to assume a new role.  Read: Singapore Temasek Portfolio Value Reaches $297 Billion, 1 Year Shareholder Return of 5.07% &  16% Since 1974
" Singapore $297 Billion Temasek Leong Wai Leng Appointed as President of Singapore Market, Png Chin Yee as CFO, Tan Chong Lee to $3.3 Billion Investment Firm 65 Equity Partners as CEO "
Ads & Announcements
The 2023 Investment Day | HK & SG
-
Visit & Register here
Where do you invest $250k, $1 million, $10 million, $100 million or $1 billion? Can you generate IRR of 10% / 15% / 20% or more? Private Equity, Hedge Funds, Boutique Funds, Private Markets & more. Taking place on 28th March 2023 in Hong Kong, 4th April 2023 in Singapore, and Virtual Investment Day in April 2023.




Singapore $297 Billion Temasek Leadership Announcement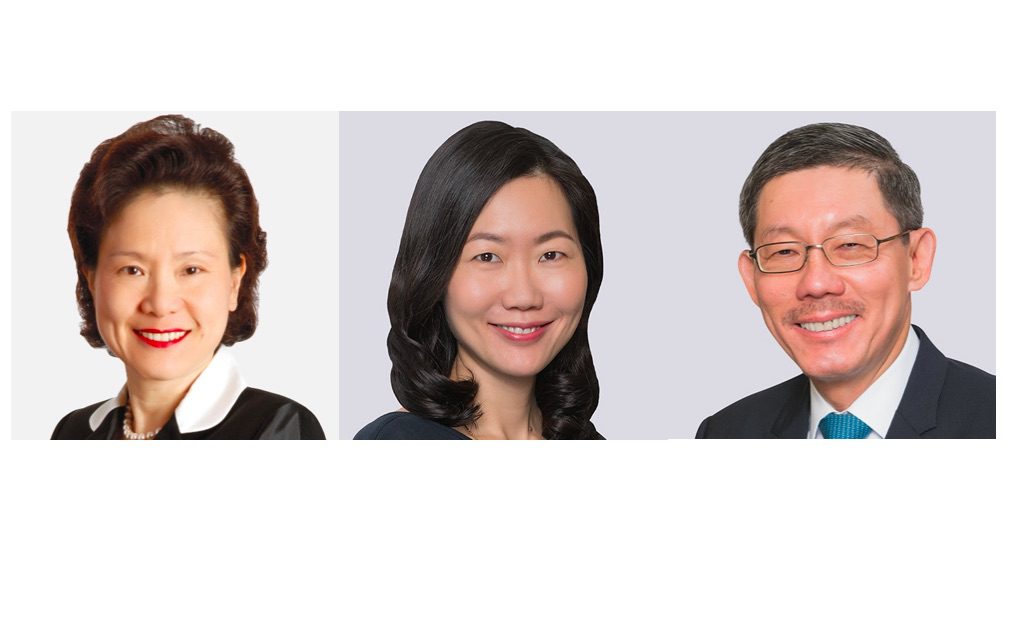 Temasek: "Temasek undertakes regular organisational reviews to evolve and align our organisation structure and capabilities towards our various strategic initiatives. This is also part of our disciplined way of succession planning for key leadership positions within the firm, which will see the evolution of the senior leadership team that will carry Temasek through our 2030 journey and beyond."
Leong Wai Leng joined Temasek in March 2006.  Wai Leng was Deputy CEO of Raffles Holdings and concurrently CEO of Raffles International. Wai Leng has over 24 years of experience in senior management positions before joining Temasek.
Png Chin Yee joined Temasek in July 2011.  Prior to Temasek, Chin Yee was Managing Director with UBS AG where she was the Joint Head of the Financial Institutions Group for Asia Investment Banking.
Tan Chong Lee joined Temasek in October 2011.  Prior to Temasek, he was the Country Executive of South East Asia and Head of Corporate & Investment Banking, South East Asia at Bank of America Merrill Lynch. Chong Lee was also previously the co-head of Investment Banking, South East Asia with Goldman Sachs and Head of Investment Banking, South East Asia at BNP Paribas.
Pek Siok Lan joined Temasek in April 2012.  Before joining Temasek, Siok Lan was Executive Vice President and General Counsel at ST Telemedia, responsible for the company's legal, regulatory and corporate secretarial affairs.  She has over 25 years of experience in the legal services sector and has executed various complex merger and acquisition transactions.
Tan Chong Lee, CEO of 65 Equity Partners
Tan Chong Lee is the Chief Executive Officer of 65 Equity Partners and is a member of the Investment Committee as well as the Board of Directors.  He is the President of Temasek International, where he has been since 2011.  His previous roles at Temasek include Head of Europe, Head of Southeast Asia, Chief Investment Officer and Head of Portfolio Management. Chong Lee has diverse investment experience and sits on Temasek's global investment committee and is also Board Director of Deutsche Börse, CLA Real Estate Holdings and Pavilion Energy.
Prior to Temasek, Chong Lee was the Country Executive as well as the Head of Corporate & Investment Banking, Southeast Asia, at Bank of America Merrill Lynch. He was also a member of Bank of America Merrill Lynch's Asia Pacific Executive Committee.  Before that, he was the Co-Head of Investment Banking, Southeast Asia, at Goldman Sachs and had worked with several European banks including BNP Paris and Barings Brothers & Co. Chong Lee has over 20 years' experience in banking.  Chong Lee has a Bachelor of Commerce and Administration (Accounting) degree and a Bachelor of Arts (Economics) from the Victoria University of Wellington, New Zealand.
---
---
For CEOs, Heads, Senior Management, Market Heads, Desk Heads, Financial Professionals, Investment Managers, Asset Managers, Fund Managers, Hedge Funds, Boutique Funds, Analysts, Advisors, Wealth Managers, Private Bankers, Family Offices, Investment Bankers, Private Equity, Institutional Investors, Professional Investors
Get Ahead in 60 Seconds. Join 10,000 +
Save 2 to 8 hours weekly. Organised for Success.
Subscribe / Sign Up / Contact Us
Caproasia | Driving the future of Asia a financial information technology co. since 2014
Web links may be disabled on mobile for security. Please click on desktop.




---