---
China Citicorp Files Winding-Up Petition on China Multi-Billion Property Group Logan, Claim $300 Million Senior Notes with 5.75% Coupon Due 2025
10th November 2022 | Hong Kong
China Citicorp International has filed a winding-up petition on China multi-billion property group Logan Group on behalf of minority holders, claiming $300 million senior notes with 5.75% coupon due 2025.  The filing against the property firm was made to the Grand Court of the Cayman Islands and the High Court of the Hong Kong Special Administrative Region.  In 2022, a number of China property groups had also received winding-up petitions, including China Evergrande.   Logan Group has a total of $2.9 billion in outstanding bonds & notes.  Logan Group is 85% owned by Perenna Kei through family trust and is one of the youngest woman billionaire in China.  Her father is Kei Hoi Pang (Ji Haipeng), and is Logan Group Founder & Chairman. 
" China Citicorp Files Winding-Up Petition on China Multi-Billion Property Group Logan, Claim $300 Million Senior Notes with 5.75% Coupon Due 2025 "
Ads & Announcements
The 2023 Investment Day | HK & SG
-
Visit & Register here
Where do you invest $250k, $1 million, $10 million, $100 million or $1 billion? Can you generate IRR of 10% / 15% / 20% or more? Private Equity, Hedge Funds, Boutique Funds, Private Markets & more. Taking place on 28th March 2023 in Hong Kong, 4th April 2023 in Singapore, and Virtual Investment Day in April 2023.




Kei Hoi Pang, Logan Group
 

Founder & Chairman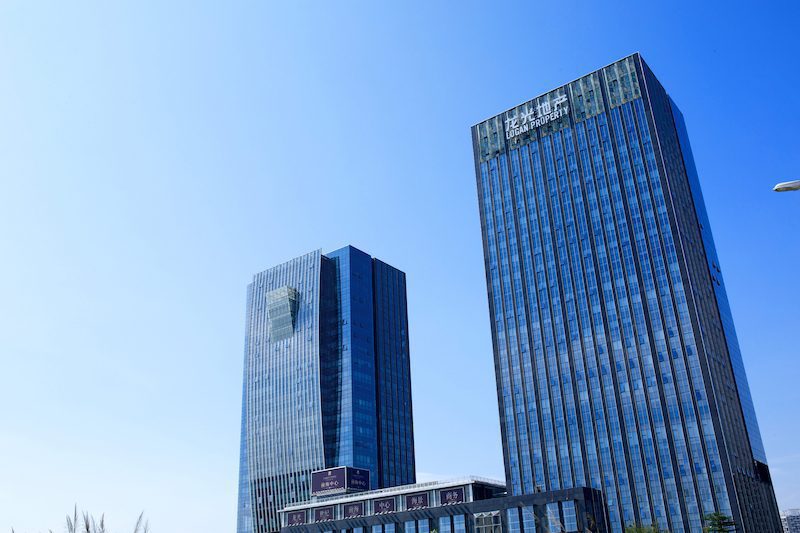 Mr. Kei Hoi Pang, was appointed as an executive director of the Company on 18 November 2013. Mr. Kei is also the founder and Chairman of the Company. He is the chairman of Nomination Committee and a member of Remuneration Committee of the Company. Mr. Kei was also the chief executive officer of the Company from April 2011 to 29 January 2018. He is primarily responsible for the overall strategic planning of the Group's business. In March 1996, Mr. Kei held the position as an executive director and the chief executive officer of Guangdong Logan (Group) Co., Ltd., one of the Group's predecessors. Since October 2009, Mr. Kei has also served as a director and chief executive officer of Shenzhen Logan Holdings Company Limited. Mr. Kei is presently a member of the 13th National Committee of Chinese People's Political Consultative Conference. Mr. Kei has over 20 years of experience in the property development industry. 
Founded in 1996, Logan Group Company Limited ("Logan Group" or "the Group", stock code:3380.HK) is an integrated property developer focusing on residential property development in the PRC, mainly the Guangdong-Hong Kong-Macao Greater Bay Area, with its products primarily target first-time homebuyers and upgraders. It was listed on the main board of the Stock Exchange of Hong Kong in 2013. The Group has Grade-A qualifications in property development, general contracting of construction as well as engineering design, and is one of the best property developers in the PRC in terms of overall strength. Logan Group ranked 184nd in Fortune China 500 List, Forbes' Global 1000 List, and 3rd in the "Top 10 Hong Kong-listed Chinese Property Developers – Investment Value" in 2020. the group ranked 18th in the 2020 Best 50 China Real Estate Listed Companies with Strongest Comprehensive Strengths, with its brand and overall strength being highly recognized by the market.
For many years, Logan has been following the development of the country, adhering to the brand philosophy of "Shaping Cities and Homes with Responsibility and Sincerity". It has developed more than 150 residential projects to date, providing high-quality residential services for more than one million people.
In March 2020, Logan became a constituent stock of Hang Seng Composite LargeCap Index, which demonstrated the Company's leading position and sustainable development capability. Besides, the Company is a constituent stock of Hang Seng Stock Connect Greater Bay Area Composite Index and Hang Seng High Dividend Yield Index, MSCI China All Shares Index and FTSE Shariah Global Equity Index and are included in the list of eligible stocks for Southbound trading under Shenzhen-Hong Kong Stock Connect and Shanghai-Hong Kong Stock Connect. In addition, Logan is rated "Ba3", "BB" and "BB" by Moody's, Standard & Poor's and Fitch, outlook "positive", "stable" and "stable" respectively.
---
---
For CEOs, Heads, Senior Management, Market Heads, Desk Heads, Financial Professionals, Investment Managers, Asset Managers, Fund Managers, Hedge Funds, Boutique Funds, Analysts, Advisors, Wealth Managers, Private Bankers, Family Offices, Investment Bankers, Private Equity, Institutional Investors, Professional Investors
Get Ahead in 60 Seconds. Join 10,000 +
Save 2 to 8 hours weekly. Organised for Success.
Subscribe / Sign Up / Contact Us
Caproasia | Driving the future of Asia a financial information technology co. since 2014
Web links may be disabled on mobile for security. Please click on desktop.




---