---
United States SEC Charged Venture Capital Firm Vika Ventures & Founders for Fraud, Sold $6 Million of Highly Sought-After IPO Securities to 46 Investors & Spent Millions on Private Jets, Expensive Watches & Lavish Travel
8th December 2022 | Hong Kong
The United States Securities & Exchange Commission (SEC) has charged venture capital firm Vika Ventures and founders (CEO George Iakovou, Penelope Zbravos – who is then-girlfriend of CEO) for fraud, selling $6 million of highly sought-after IPO securities to 46 investors without having the securities or intention to acquire the securities and spent millions on private jets, expensive watches & lavish travel.  United States SEC: "The SEC's complaint alleges that, between late 2019 and 2021, Iakovou and Vika Ventures offered to sell investors shares of private companies that might hold an initial public offering. However, as set forth in the SEC's complaint, Iakovou and Vika Ventures did not own the shares at the time of the solicitations and never acquired them. Rather than purchasing the securities, Iakovou allegedly used investor funds for himself. As CEO of Vika Ventures, Iakovou allegedly used fraudulent documentation and statements to convince investors that Vika Ventures was a successful venture capital firm. According to the SEC's complaint, Zbravos, Iakovou's then-girlfriend, encountered but failed to act upon sufficient red flags regarding the company's operations to make her a negligent participant in the scheme." Carolyn M. Welshhans, Associate Director of the SEC Enforcement Division: "Iakovou and Vika Ventures allegedly operated a straightforward fraud on investors by offering to sell them securities in highly sought-after pre-IPO companies without ever intending to buy any shares on behalf of the investors. Instead, Iakovou allegedly spent millions of dollars on private jets, expensive watches, and lavish travel.  This case underscores our commitment to pursuing those that prey on investors by using fake company profiles, misleading websites, and false promises of lucrative pricing of securities."
" United States SEC Charged Venture Capital Firm Vika Ventures & Founders for Fraud, Sold $6 Million of Highly Sought-After IPO Securities to 46 Investors & Spent Millions on Private Jets, Expensive Watches & Lavish Travel "
- Article continues below - Web links may be disabled on mobile for security. Please click on desktop.
United States SEC Charges Vika Ventures and its CEO in $6 Million Fraudulent Offering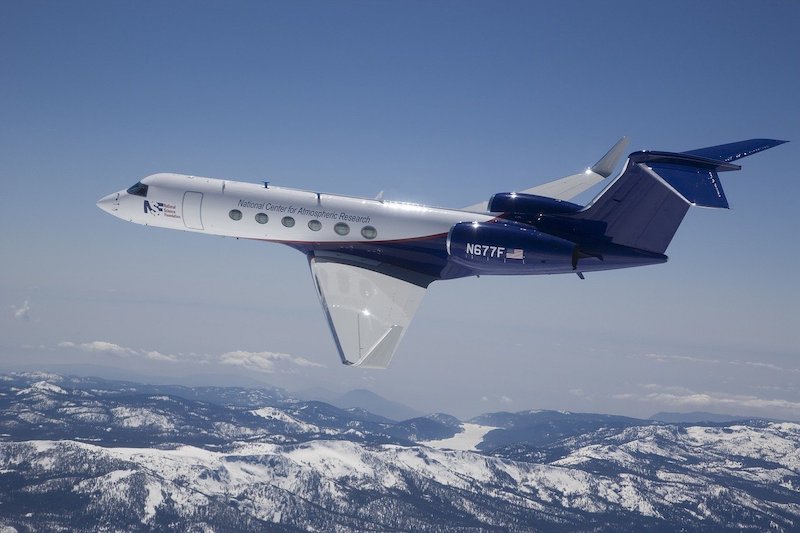 7th Dec 2022 – The Securities and Exchange Commission today charged venture capital firm Vika Ventures LLC and its CEO and co-founder, George Iakovou, with fraudulently offering and selling more than $6 million of securities to at least 46 individual investors in multiple states including California, Georgia, and New York. The SEC also announced settled charges against Vika Ventures' other co-founder, Penelope Zbravos, for her role in the scheme.
The SEC's complaint alleges that, between late 2019 and 2021, Iakovou and Vika Ventures offered to sell investors shares of private companies that might hold an initial public offering. However, as set forth in the SEC's complaint, Iakovou and Vika Ventures did not own the shares at the time of the solicitations and never acquired them. Rather than purchasing the securities, Iakovou allegedly used investor funds for himself. As CEO of Vika Ventures, Iakovou allegedly used fraudulent documentation and statements to convince investors that Vika Ventures was a successful venture capital firm. According to the SEC's complaint, Zbravos, Iakovou's then-girlfriend, encountered but failed to act upon sufficient red flags regarding the company's operations to make her a negligent participant in the scheme.
"Iakovou and Vika Ventures allegedly operated a straightforward fraud on investors by offering to sell them securities in highly sought-after pre-IPO companies without ever intending to buy any shares on behalf of the investors. Instead, Iakovou allegedly spent millions of dollars on private jets, expensive watches, and lavish travel," said Carolyn M. Welshhans, Associate Director of the SEC Enforcement Division. "This case underscores our commitment to pursuing those that prey on investors by using fake company profiles, misleading websites, and false promises of lucrative pricing of securities."
The complaint, filed in the United States District Court for the Middle District of Georgia, charges Iakovou, Vika Ventures, and Zbravos with violating the antifraud provisions of the federal securities laws. The SEC seeks permanent injunctive relief, disgorgement with prejudgment interest, and civil penalties against Iakovou and Zbravos. The complaint seeks permanent injunctive relief and a civil penalty against Vika Ventures.
Without admitting or denying the allegations, Zbravos has agreed to a permanent injunction from future violations and to pay disgorgement, prejudgment interest, and a civil penalty, as determined by the district court. The settlement is subject to the approval of the district court.
In a parallel action, the U.S. Attorney's Office for the Middle District of Georgia today announced the filing of related criminal charges.
The SEC's investigation was conducted by Allison M. Rochford and Michelle I. Bougdanos and was supervised by David Frohlich and Ms. Welshhans. The litigation will be led by James Carlson. The SEC appreciates the assistance of the U.S. Attorney's Office for the Middle District of Georgia and the United States Secret Service, Albany, Georgia Office.
Quick Links
2021 Data Release
2020 List of Private Banks in Hong Kong
2020 List of Private Banks in Singapore
2020 Top 10 Largest Family Office
2020 Top 10 Largest Multi-Family Offices
2020 Report: Hong Kong Private Banks & Asset Mgmt - $4.49 Trillion
2020 Report: Singapore Asset Mgmt - $3.48 Trillion AUM
For Investors | Professionals | Executives
Latest data, reports, insights, news, events & programs Everyday at 2 pm Direct to your inbox Save 2 to 8 hours per week. Organised for success
Register Below
---
Caproasia Users
Manage $20 million to $3 billion of assets
Invest $3 million to $300 million
Advise institutions, billionaires, UHNWs & HNWs
Caproasia Platforms | 10,000 Investors & Advisors
Monthly Roundtable & Networking
Family Office Programs
The 2023 Investment Day
28th March 2023 - Hong Kong
4th April 2023 - Singapore
April 2023 - Virtual
Sept 2023 - Hong Kong
Oct 2023 - Singapore
Oct 2023 - Hong Kong
Visit: The Investment Day | Register: Click here
Caproasia Summits
Contact Us
For Enquiries, Membership mail@caproasia.com, angel@caproasia.com For Listing, Subscription mail@caproasia.com, claire@caproasia.com For Press Release, send to: press@caproasia.com For Events & Webinars events@caproasia.com For Media Kit, Advertising, Sponsorships, Partnerships angel@caproasia.com For Research, Data, Surveys, Reports research@caproasia.com For General Enquiries mail@caproasia.com
---
Make Better Business & Investment Decisions
For CEOs, Heads, Senior Management, Market Heads, Desk Heads, Financial Professionals, Investment Managers, Asset Managers, Fund Managers, Hedge Funds, Boutique Funds, Analysts, Advisors, Wealth Managers, Private Bankers, Family Offices, Investment Bankers, Private Equity, Institutional Investors, Professional Investors
Get Ahead in 60 Seconds. Join 10,000 +
Save 2 to 8 hours weekly. Organised for Success.
Sign Up / Register
Caproasia | Driving the future of Asia a financial information technology co. since 2014
Web links may be disabled on mobile for security. Please click on desktop.



---