---
Hong Kong 4th Generation Family Office Tsangs Group Appoints Investment Banking & Capital Market Veteran Daisy Ha as CEO Singapore, Launches New Office in Singapore
26th January 2023 | Hong Kong
Hong Kong 4th generation family office Tsangs Group has appointed investment banking & capital market veteran Daisy Ha as Tsangs Group CEO Singapore, and launching a new office in Singapore (Asia Square) having launched an office in Dubai in 2022 January.  Tsangs Group on new Singapore office: "The opening of the new branch marks a new chapter for the Group to explore the abundant potential and opportunities in Singapore and South East Asia. As one of the leading financial hubs in Asia, Singapore was voted top in Asia for its efforts in protecting intellectual property and ranks fourth worldwide on the Corruption Perceptions Index. It is also a business gateway to the world, a prime hub for offshore wealth management with an appealing tax system."  Tsangs Group on Daisy Ha as new CEO Singapore: "Daisy has over a decade of experience in corporate finance, particularly in the equity capital market, debt capital market and private market across Asia. She helps companies to grow their business outside of their own countries and advise them on tapping into capital market strategies. Daisy has established a global network with international financial institutions, private equity and funds, family offices and high net worth individuals."
" Hong Kong 4th Generation Family Office Tsangs Group Appoints Investment Banking & Capital Market Veteran Daisy Ha as CEO Singapore, Launches New Office in Singapore "
- Article continues below -
Daisy Ha, Chief Executive Officer, Tsangs Group Singapore: "With the synergy between my investment banking experience and the business of Tsangs Group, I am excited to be part of the Group. I look forward to work together with team to develop and grow our business in SEA region."
Patrick Tsang, Chairman of Tsangs Group: "Singapore is full of vitality and potential. I firmly believe the new office will bring us more opportunities across the region. Daisy's global network and experience will create the same value and vision with the Group. With her leadership, we will continue to excel in accomplishing the mission to bridge East and West."
Hong Kong 4th Generation Family Office Tsangs Group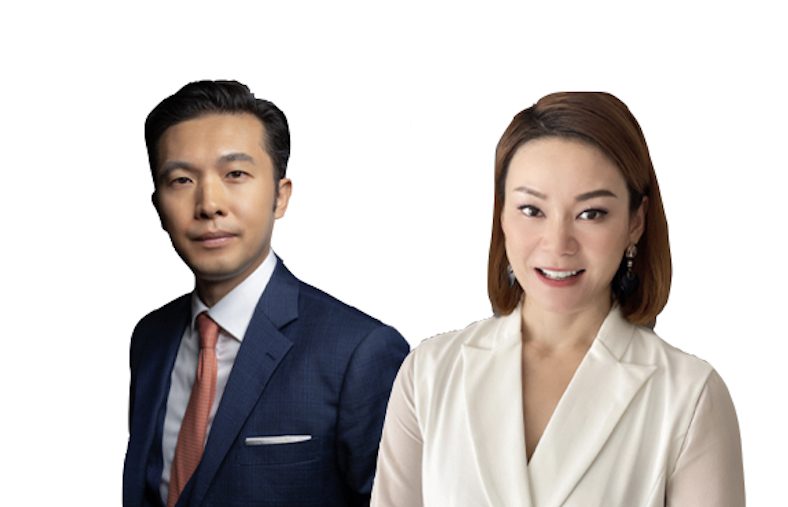 Daisy Ha, Chief Executive Officer Singapore
Based in Singapore, Daisy has over a decade of experience in corporate finance, particularly in the equity capital market, debt capital market and private market across Asia. She helps companies to grow their business outside of their own countries and advise them on tapping into capital market strategies. Daisy has established a global network with international financial institutions, private equity and funds, family offices and high net worth individuals.
Patrick Tsang, Chairman
Patrick Tsang is Chairman of Tsang's Group, as well as other public and private companies globally. He is also a seasoned investor and has worked on numerous IPO and M&A transactions. Patrick is a qualified solicitor in England, Wales and Hong Kong. He is based in Hong Kong, and travels between Europe and Asia. Patrick is the Trade Commissioner for Grenada in Macao, promoting trade, investment and development opportunities for Grenada. Patrick is active in various charity and business associations. He is a Young Fellow of The Duke of Edinburgh's International Award World Fellowship, and also was awarded the China Economic Person of the Year during the China Economic Development Forum in 2014. He is a regular speaker and writer for technology, financial and China related top-ics. Tsang's Group is a China-Focused Family Office headquartered in Hong Kong with offices in London, Shenzhen, Tokyo, Berlin and Milan, investing globally in sector and location agnostic investments and special situation opportunities.
Tsang's Group also provides strategic advisory to clients by acting as a bridge between China and rest of the world, by helping Chinese companies acquire companies overseas and we also help overseas companies navigate in China. With a Chinese heritage, Tsang's Group plan long term and execute using Western and modern financial and legal structuring engineering and we regular-ly exit opportunities via IPOs and trade sales.
About Tsangs Group
Tsangs Group is an innovation-focused global family office that bridges East and West. Our mission is to invest in global opportunities that allow us to exert positive influence and drive positive impact in Hong Kong, Asia and beyond.
Headquartered in Hong Kong, Tsangs Group has direct investments across the world, we seek out positive impact investments that reflect our values of innovation, sustainability, and togetherness. Our strategy is opportunistic and both sector and location agnostic.  From fintech to entertainment to space travel, we are always investigating, analysing, and supporting the cutting edge of global innovation and development.
Managing $20 million to $3 billion. Investing $3 million to $300 million.
For Investment Managers, Hedge Funds, Boutique Funds, Private Equity, Venture Capital, Professional Investors, Family Offices, Private Bankers & Advisors, sign up today. Subscribe to Caproasia and receive the latest news, data, insights & reports, events & programs daily at 2 pm.
Join Events & Find Services
Join Investments, Private Wealth, Family Office events in Hong Kong, Singapore, Asia-wide. Find hard-to-find $3 million to $300 million financial & investment services at The Financial Centre | TFC. Find financial, investment, private wealth, family office, real estate, luxury investments, citizenship, law firms & more.  List hard-to-find financial & private wealth services. Have a product launch? Promote a product or service? List your service at The Financial Centre | TFC. Join interviews & editorial and be featured on Caproasia.com or join Investments, Private Wealth, Family Office events. Contact us at
[email protected]
or
[email protected]
Caproasia.com
| The leading source of data, research, information & resource for financial professionals, investment managers, professional investors, family offices & advisors to institutions, billionaires, UHNWs & HNWs. Covering capital markets, investments and private wealth in Asia. How do you invest $3 million to $300 million? How do you manage $20 million to $3 billion of assets?
Quick Links
2021 Data Release
2020 List of Private Banks in Hong Kong
2020 List of Private Banks in Singapore
2020 Top 10 Largest Family Office
2020 Top 10 Largest Multi-Family Offices
2020 Report: Hong Kong Private Banks & Asset Mgmt - $4.49 Trillion
2020 Report: Singapore Asset Mgmt - $3.48 Trillion AUM
For Investors | Professionals | Executives
Latest data, reports, insights, news, events & programs Everyday at 2 pm Direct to your inbox Save 2 to 8 hours per week. Organised for success
Register Below
For CEOs, Heads, Senior Management, Market Heads, Desk Heads, Financial Professionals, Investment Managers, Asset Managers, Fund Managers, Hedge Funds, Boutique Funds, Analysts, Advisors, Wealth Managers, Private Bankers, Family Offices, Investment Bankers, Private Equity, Institutional Investors, Professional Investors
Get Ahead in 60 Seconds. Join 10,000 +
Save 2 to 8 hours weekly. Organised for Success.
Sign Up / Register
Web links may be disabled on mobile for security. Please click on desktop.



---
Caproasia Users
Manage $20 million to $3 billion of assets
Invest $3 million to $300 million
Advise institutions, billionaires, UHNWs & HNWs
Caproasia Platforms | 10,000 Investors & Advisors
Monthly Roundtable & Networking
Family Office Programs
The 2023 Investment Day
28th March 2023 - Hong Kong
4th April 2023 - Singapore
April 2023 - Virtual
6th June 2023 - Hong Kong
13th June 2023 - Singapore
Sept 2023 - Hong Kong
Oct 2023 - Singapore
Oct 2023 - Hong Kong
Visit: The Investment Day | Register: Click here
Caproasia Summits
Contact Us
For Enquiries, Membership
[email protected]
,
[email protected]
For Listing, Subscription
[email protected]
,
[email protected]
For Press Release, send to:
[email protected]
For Events & Webinars
[email protected]
For Media Kit, Advertising, Sponsorships, Partnerships
[email protected]
For Research, Data, Surveys, Reports
[email protected]
For General Enquiries
[email protected]
---
Caproasia | Driving the future of Asia a financial information technology co. since 2014
---