---
Uncontactable Chairman of China Renaissance Fan Bao Cooperating in Investigation with China Authorities, China Renaissance Submits Fan Bao Whereabouts to Hong Kong Exchange on 26th Feb 2023
26th February 2023 | Hong Kong
Chairman of China Renaissance Fan Bao who had been reported to be uncontactable since 16th February 2023, is currently cooperating in an investigation with China authorities, with China Renaissance submitting the disclosure ( Inside Information) of Fan Bao whereabouts to Hong Kong Exchange on 26th Feb 2023 (Sunday).  China Renaissance: "Since the Announcement, the Company has been trying to locate Mr. Bao and ascertain his status. The Board has become aware that Mr. Bao is currently cooperating in an investigation being carried out by certain authorities in the People's Republic of China ("PRC"). The Board would like to reiterate that the business and operations of the Group are continuing normally. The Company will duly cooperate and assist with any lawful request from the relevant PRC authorities, if and when made.   The Group is continuing to operate its business as normal under the supervision of its Executive Committee (members of which include two of the Company's Executive Directors Mr. Xie Yi Jing and Mr. Wang Lixing and other management of the Company)."   The former Morgan Stanley & Credit Suisse investment banker, influential China Dealmaker and Chairman & CEO of China Renaissance Fan Bao was reported to be uncontactable in a filing to Hong Kong Exchange (HKEX) on 16th Feb 2023, with share price falling 28.2% the next day (17/2/23) and market capitalization of $519 million (HKD 4.08 billion, HKD 10 to HKD 7.18). More info below
" Uncontactable Chairman of China Renaissance Fan Bao Cooperating in Investigation with China Authorities, China Renaissance Submits Fan Bao Whereabouts to Hong Kong Exchange on 26th Feb 2023 "
- Article continues below - Web links may be disabled on mobile for security. Please click on desktop.
Former Morgan Stanley & Credit Suisse Investment Banker, Influential China Dealmaker & Chairman of China Renaissance Fan Bao is Reported to be Uncontactable in a Filing to Hong Kong Exchange on 16th Feb 2023, Share Price Falls 28.2% in 1 Day with $519 Million Market Value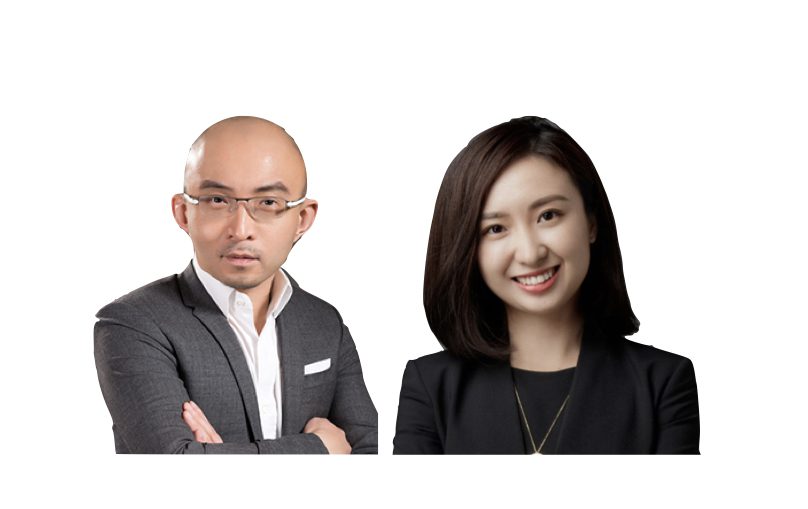 18th February 2023 – Former Morgan Stanley & Credit Suisse investment banker, Influential China Dealmaker and Chairman & CEO of China Renaissance Fan Bao is reported to be uncontactable in a filing to Hong Kong Exchange (HKEX) on 16th Feb 2023, with share price falling 28.2% the next day (17/2/23) and a current market capitalization $519 million (HKD 4.08 billion, HKD 10 to HKD 7.18).  Fan Bao founded China Renaissance in 2005, and publicly listed the company on Hong Kong Exchange (HKEX) in 2018, raising $346 million in the IPO (Initial Public Offering).  China Renaissance is one of the top investment boutique bank & underwriter in China, investing in electric car company NIO and Li Auto, and advised on deals including Meituan & Dianping, Didi, JD.com and Baidu.  China Renaissance filing to Hong Kong Exchange 16th Feb 2023 – The board of directors (the "Board") of China Renaissance Holdings Limited (the "Company", and together with its subsidiaries, the "Group") notes that the Company has been unable to contact Mr. Bao Fan ("Mr. Bao"), Chairman of the Board, Executive Director, Chief Executive Officer and the controlling shareholder of the Company. The Board is not aware of any information that indicates that Mr. Bao's unavailability is or might be related to the business and/or operations of the Group which is continuing normally. The Executive Committee of the Company (members of which include two of the Company's Executive Directors Mr. Xie Yi Jing and Mr. Wang Lixing and other management of the Company) will continue to be responsible for the day-to-day management and operations of the Group.  China Renaissance Group Chief Operating Officer is Yang Chen.  See HKEX filing here
Fan Bao, China Renaissance Group Chairman & CEO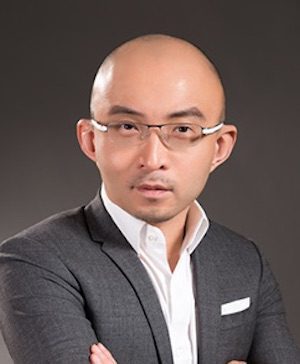 Mr. Fan Bao is the Chairman and CEO of China Renaissance Group. Since founding China Renaissance Group in 2005, he has led the firm to become China's leading financial institution by identifying and partnering with innovative industry leaders in the Smart Economy. In 2015, Mr. Bao was recognized as one of the world's "50 Most Influential" by Bloomberg Markets.  Prior to founding China Renaissance, Mr. Bao served as the Chief Strategy Officer of AsiaInfo Technologies Limited, one of China's largest IT and software services providers. He also has seven years of investment banking experience, having worked for leading global financial institutions such as Morgan Stanley and Credit Suisse.  Mr. Bao now serves as a member of the Scientific and Technological Innovation Advisory Committee of the Shanghai Stock Exchange, the Deputy Director of the Equity Investment Professional Committee of the Insurance Asset Management Association of China, and a member of the Council of the Future Forum. He was a guest lecturer of the PBC School of Finance, Tsinghua University, and a postdoctoral advisor to the Shenzhen Stock Exchange. Mr. Bao is an avid promoter of social welfare and serves as a Chairman at China Alliance of Social Value Investment.
Yang Chen, China Renaissance Group Chief Operating Officer & Managing Director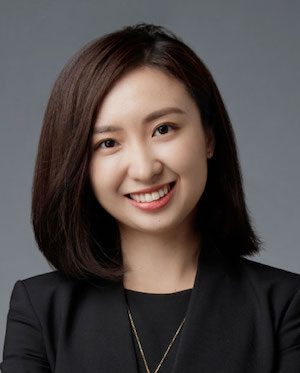 Chen Yang serves as COO of China Renaissance Group. Since joining the Group, Ms. Chen has taken core leadership role, including actively participating in multiple key projects across the organization and engaging in strategic planning and operations management for the Group. She built the legal team and upgraded the human resource management system of Group, established the foundation of the group and the fund legal system, and strengthened the construction of organization and talents.  Prior to joining China Renaissance, Ms. Chen worked at Han Kun Law Offices, where her practice focused on supporting private equity and venture capital firms. During her time at the firm, Ms. Chen accumulated rich project experience in a variety of fields including foreign direct investment, mergers & acquisitions and overseas listings.  Ms. Chen holds a Master's degree in Law from Vanderbilt University and a Bachelor's degree in Law from China University of Political Science and Law.
China Renaissance
Founded in 2005, China Renaissance ("CR") is a leading financial institution that provides a full range of trusted services, including investment management, private placement, M&A advisory, equity underwriting, sales & trading, research and wealth management. Over the past 17 years, CR has developed an unmatched track record of supporting clients throughout their financial life cycle, which uniquely positions CR as the partner of choice for the most innovative and disruptive champions in China's fast-growing Smart Economy ecosystem.  CR has offices in Beijing, Shanghai, Hong Kong, Singapore and New York, with more than 700 employees worldwide. Today, CR's businesses encompass three main segments: Investment Banking, Investment Management and Wealth Management.  Since its inception in 2005, CR's Investment Banking segment has maintained its leadership position in the private placement market for 17 consecutive years by advising leading companies across the technology, medical, enterprise services and other high-growth sectors.  CR obtained securities licenses in Hong Kong(2012), the U.S.(2013), Mainland China(2016) and Singapore(2022) respectively. CR Securities(formerly known as "Huajing Securities") was one of the first securities firms established in accordance with the 10th Supplementary Agreement of Mainland and Hong Kong Closer Economic Partnership Arrangement("CEPA"). Since its establishment, CR Securities has built strong investment banking, fixed income, asset management, wealth management, securities brokerage and research teams to serve existing and prospective clients.
Huaxing Growth Capital is the flagship fund of CR's Investment Management segment, which manages four USD-denominated funds and four RMB-denominated funds. Huaxing Growth Capital enjoys an unparalleled industry network and extensive market coverage by leveraging the comprehensive resources provided by CR's platform. In addition to acting as the partner of choice and a quasi-strategic investor for Chinese Smart Economy champions, Huaxing Growth Capital serves as a bridge that helps global investors reach attractive investment opportunities in China.
Managing $20 million to $3 billion. Investing $3 million to $300 million.
For Investment Managers, Hedge Funds, Boutique Funds, Private Equity, Venture Capital, Professional Investors, Family Offices, Private Bankers & Advisors, sign up today. Subscribe to Caproasia and receive the latest news, data, insights & reports, events & programs daily at 2 pm.
Join Events & Find Services
Join Investments, Private Wealth, Family Office events in Hong Kong, Singapore, Asia-wide. Find hard-to-find $3 million to $300 million financial & investment services at The Financial Centre | TFC. Find financial, investment, private wealth, family office, real estate, luxury investments, citizenship, law firms & more.  List hard-to-find financial & private wealth services. Have a product launch? Promote a product or service? List your service at The Financial Centre | TFC. Join interviews & editorial and be featured on Caproasia.com or join Investments, Private Wealth, Family Office events. Contact us at
[email protected]
or
[email protected]
Caproasia.com
| The leading source of data, research, information & resource for financial professionals, investment managers, professional investors, family offices & advisors to institutions, billionaires, UHNWs & HNWs. Covering capital markets, investments and private wealth in Asia. How do you invest $3 million to $300 million? How do you manage $20 million to $3 billion of assets?
Quick Links
2021 Data Release
2020 List of Private Banks in Hong Kong
2020 List of Private Banks in Singapore
2020 Top 10 Largest Family Office
2020 Top 10 Largest Multi-Family Offices
2020 Report: Hong Kong Private Banks & Asset Mgmt - $4.49 Trillion
2020 Report: Singapore Asset Mgmt - $3.48 Trillion AUM
For Investors | Professionals | Executives
Latest data, reports, insights, news, events & programs Everyday at 2 pm Direct to your inbox Save 2 to 8 hours per week. Organised for success
Register Below
For CEOs, Heads, Senior Management, Market Heads, Desk Heads, Financial Professionals, Investment Managers, Asset Managers, Fund Managers, Hedge Funds, Boutique Funds, Analysts, Advisors, Wealth Managers, Private Bankers, Family Offices, Investment Bankers, Private Equity, Institutional Investors, Professional Investors
Get Ahead in 60 Seconds. Join 10,000 +
Save 2 to 8 hours weekly. Organised for Success.
Sign Up / Register
Web links may be disabled on mobile for security. Please click on desktop.



---
Caproasia Users
Manage $20 million to $3 billion of assets
Invest $3 million to $300 million
Advise institutions, billionaires, UHNWs & HNWs
Caproasia Platforms | 10,000 Investors & Advisors
Monthly Roundtable & Networking
Family Office Programs
The 2023 Investment Day
28th March 2023 - Hong Kong
4th April 2023 - Singapore
April 2023 - Virtual
6th June 2023 - Hong Kong
13th June 2023 - Singapore
Sept 2023 - Hong Kong
Oct 2023 - Singapore
Oct 2023 - Hong Kong
Visit: The Investment Day | Register: Click here
Caproasia Summits
Contact Us
For Enquiries, Membership
[email protected]
,
[email protected]
For Listing, Subscription
[email protected]
,
[email protected]
For Press Release, send to:
[email protected]
For Events & Webinars
[email protected]
For Media Kit, Advertising, Sponsorships, Partnerships
[email protected]
For Research, Data, Surveys, Reports
[email protected]
For General Enquiries
[email protected]
---
Caproasia | Driving the future of Asia a financial information technology co. since 2014
---