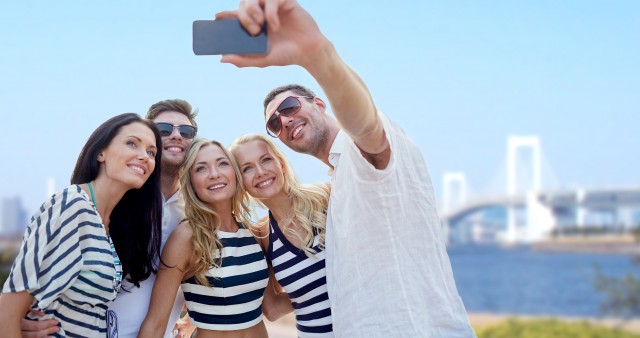 Caproasia.com | The leading source of data, research, information & resource for investment managers, professional investors, UHNW & HNW investors, and advisors to institutions, billionaires, UHNWs & HNWs. Covering capital markets, investments and private wealth in Asia. How do you invest $3 million to $300 million? How do you manage $20 million to $3 billion of assets? Caproasia -
Learn more
This site is for accredited investors, professional investors, investment managers and financial professionals only. You should have assets around $3 million to $300 million or managing $20 million to $3 billion.


---
Famous Birthdays in January Week 3
What happens if your client's birthday is the same as celebrities like Jackie Chan, Jet Li, Michael Jackson, Taylor Swift or President Obama or President Xi Jinping?
EVERY SALES PITCH STARTS WITH AN ICE BREAKER, THAT SOUNDS REAL
---
The list of famous birthdays during January Week 3 (15th – 21st)
Martin Luther King Jr. (1929 – 1968)

Birth Date: 15th January 1929
Birth Place: Atlanta, Georgia, United States
Education: Boston University, Morehouse College, Crozer Theological Seminary
Full Name: Martin Luther King Jr.
Who is he?
A Baptist minister & civil-rights activist.  He played a key role in ending the segregation of African-American citizen, leading to the creation of the Civil Rights Act of 1964 and the Voting Rights Act of 1965. In 1964, he received the Nobel Peace Prize in 1964.  In April 1968, he was assassinated.  He made one of the greatest speech of all time in his 1963 speech, "I Have a Dream."
Aristotle Onassis (1906 – 1975)

Birth Date: 15th January 1906
Birth Place: Karatas, Turkey
Education: Evangelical Greek School
Who is he?
A Greek entrepreneur and a shipping tycoon.  He dated many famous women, including the widowed Jacqueline Kennedy (spouse of President John. F Kennedy), whom he married in 1968.
Kate Moss

Birth Date: 16th January 1974
Birth Place: London, England
Education: Riddlesdown Collegiate
Who is she?
She is a supermodel and was featured in Calvin Klein's Obsession ad campaign in 1993.
Michelle Obama

Birth Date: 17th January 1964
Birth Place: Chicago, Illinois, United States
Education: Harvard Law School, Whitney M. Young Magnet High School, Princeton University
Full Name: Michelle LaVaughn Robinson Obama
Who is she?
First Lady of United States and wife of President Barack Obama, the first Black President in history of United States.
Benjamin Franklin (1706 – 1790)

Birth Date: 17th January 1906
Birth Place: Boston, Massachusetts, United States
Education: Boston Latin School
Who is he?
A founding father of United States of America, he helped draft the Declaration of Independence and the United States' Constitution, negotiated the 1783 Treaty of Paris which ended the Revolutionary War.  A Diplomat, Scientist, Inventor and writer, he published Poor Richard's Almanack, invented bifocal glasses and organized the first successful American lending library.
Muhammad Ali

Birth Date: 17th January 1942
Birth Place: Louisville, Kentucky, United States
Education: Louisville Central High School
Original Name: Cassius Marcellus Clay Jr.
Who is he?
An Olympic gold medalist in 1960 and the world heavyweight boxing champion in 1964, and two more times in the 1970s.  He was diagnosed with Parkinson's disease in 1984 and has devoted his time to philanthropy, earning the Presidential Medal of Freedom in 2005.  His most famous quote "float like a butterfly, sting like a bee."
Al Capone (1899 – 1947)

Birth Date: 17th January 1899
Birth Place: Brooklyn, New York, United States
Education: Columbia University, King's College
Nickname: Scarface
Full Name: Alphonse Capone
Who is he?
One of the most famous American gangsters,, he rose to infamy as the leader of the Chicago mafia during the Prohibition era.  In 1931, he was sent to Alcatraz Prison in 1931 for a tax evasion conviction.  His personal fortune was estimated at $100 million and was responsible for countless murders.
Vidal Sassoon (1928 – 2012)

Birth Date: 17th January 1928
Birth Place: Hammersmith, United Kingdom
Education: Essendine Road Primary School
Who is he?
He revolutionized women's hairstyles and created an international hair-products empire with a 1980s advertising campaign: "If you don't look good, we don't look good."
Jim Carrey

Birth Date: 17th January 1962
Birth Place: Newmarket, Ontario, Canada
Full Name: James Eugene Carrey
Who is he?
Famous Comedian and Actor, he starred in box office hits in Ace Ventura: Pet Detective, The Mask, The Truman Show and Man on the Moon.  Other popular movies include The Mask (1994), Dumb and Dumber (1994), Ace Ventura: When Nature Calls(1995), Batman Forever (1995), The Cable Guy (1996) and Liar Liar (1997)
Jay Chou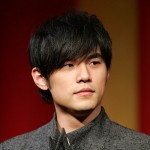 Birth Date: 18th January 1979
Birth Place: Linkou District, New Taipei, Taiwan
Education: Tamkang Senior High School
Full Name: Chou Jie Lun
Who is he?
He is a successful musician, singer, songwriter, record producer, director, and actor. In 2000, Chou released his debut album, titled Jay and followed with numerous success in album release and hit songs.  He also acted in movies Initial D (2005), Curse Of The Golden Flower (2006), and has ventured into Hollywood in 2011 in movie The Green Hornet.
Steve Reeves (1926 – 2000)

Birth Date: 21st January 1926
Birth Place: Glasgow, Montana, United States
Education: Castlemont High School
Full Name: Stephen L. Reeves
Who is he?
A Bodybuilder and Actor, he claimed the titles Mr. America, Mr. World and Mr. Universe by the age of 25. He starred in 18 films, including Hercules (1959), Hercules Unchained (1960) and The Last Days of Pompeii (1960).
Christian Dior (1905 – 1957)

Birth Date: 21st January 1905
Birth Place: Granville, France
Education: École des Sciences Politiques
Who is he?
A legendary French fashion designer, he exploded onto the Paris fashion scene in 1905 with designs that flew in the face of wartime restrictions and reintroduced a femininity and focus on luxury to women's fashion.
Jack Nicklaus

Birth Date: 21st January 1940
Birth Place: Columbus, Ohio, United States
Education: The Ohio State University
Full Name: Jack William Nicklaus
Nickname: The Golden Bear
Who is he?
An American golfer, he won six Masters Tournaments among his record-breaking 18 career major championships.
Credits: Biography & Famous Birthdays
---
We get curious questions why we track popular people and their birthdays which are non-related to wealth management, financial markets and investments.
Here are 10 reasons why:
Clients don't care about complex solutions, neither can they understand them.
There are hundreds of banks and thousands of wealth managers, your solution is not the best, and may be the worst.
If they don't like you, no matter how low your fees are or how good your solution is, they will not listen to you.
No matter how expert you are, you need to find a willing listener.
A good conversation is different from a real conversation.
Every sales pitch starts with an ice breaker, that sounds real.
You can't accurately predict financial market, so keep those conversation short.
If you need an excuse to be personable & emotional, linking to famous people you know always help.
There is no better connections than birthday connections.
And there is no better announcement than having the same birthdays as Michael Jackson, Taylor Swift, Jet Li, Jackie Chan.
---
---
For CEOs, Heads, Senior Management, Market Heads, Desk Heads, Financial Professionals, Investment Managers, Asset Managers, Fund Managers, Hedge Funds, Boutique Funds, Analysts, Advisors, Wealth Managers, Private Bankers, Family Offices, Investment Bankers, Private Equity, Institutional Investors, Professional Investors
Get Ahead in 60 Seconds. Join 10,000 +
Save 2 to 8 hours weekly. Organised for Success.
Subscribe / Sign Up / Contact Us
Caproasia | Driving the future of Asia a financial information technology co. since 2014
Web links may be disabled on mobile for security. Please click on desktop.






---