---
DBS Cuts a Dozen Jobs at Brokerage Unit
DBS cut at least 12 jobs across Asia at its brokerage unit as the volume of shares traded has declined. The average daily value of shares traded in Singapore dropped to S$1.06 billion this year, a 24% decline from 2013.
DBS Vickers is looking to enhance its effectiveness, efficiency and productivity including reviewing the systems and processes. According to the brokerage, affected employees will have the opportunity to be redeployed within the bank.
News Source: Bloomberg
---
Web links may be disabled on mobile for security. Please click on desktop.


---
About DBS Bank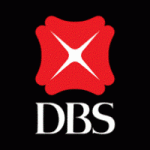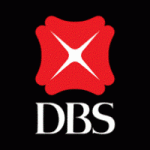 DBS Bank Ltd (SGX:D05) is a Singaporean multinational banking and financial services company. The company was known as The Development Bank of Singapore Limited, before the present name was adopted in July 2003 to reflect its changing role as a regional bank. Founded in 1968, DBS acquired POSB (Post Office Savings Bank) in 1998. With over
280 branches across 18 markets in Asia, DBS serves over four million customers in the three key Asian axes of growth, namely, Greater China, Southeast Asia and South Asia.
Origin : Singapore
Assets : SGD 458 billion
Revenue : SGD 10.8 billion
Employees : 22,000
Official Website: www.dbs.com
News & Media: Press Release
Updated on 8th August 2016
---
For CEOs, Heads, Senior Management, Market Heads, Desk Heads, Financial Professionals, Investment Managers, Asset Managers, Fund Managers, Hedge Funds, Boutique Funds, Analysts, Advisors, Wealth Managers, Private Bankers, Family Offices, Investment Bankers, Private Equity, Institutional Investors, Professional Investors
Sign Up / Contact Us
Caproasia | Get Ahead in 60 Seconds. Join 10,000 +
Caproasia | Driving the future of Asia
a financial information technology co. since 2014
Web links may be disabled on mobile for security. Please click on desktop.





---
Caproasia.com
| The leading financial website for investment managers, professional investors, UHNW & HNW investors and advisors to institutions, billionaires, UHNWs & HNWs.
Covering capital markets, investments and private wealth in Asia. How do you invest $3 million to $300 million? How do you manage $20 million to $3 billion of assets?
Caproasia
is a financial information technology co. founded in 2014. We have 4 businesses in Media, Information, Services and Technology. We created 3 solutions: Membership, Events & Platforms to drive investment decisions in Asia through information, services, technology & people, that impact economies, societies & people. Our Mission: Driving the future of Asia For 2022 Investment Day: mail@caproasia.com For Family Office, Professional Investor, HNW Investor Events: mail@caproasia.com For Membership, Events, Networking, Roundtable, Summits: mail@caproasia.com For Investment Relations Network: mail@caproasia.com For Platforms, Media Kit, Advertising, Campaigns, Partnerships: angel@caproasia.com For press release: press@caproasia.com For all other enquiries: mail@caproasia.com
---
Caproasia Users
Manage $20 million to $3 billion of assets
Invest $3 million to $300 million
Advise institutions, billionaires, UHNWs & HNWs
Learn More | Caproasia Users
Caproasia Platforms | Join 10,000 Investors & Advisors
Monthly Networking & Roundtables:
Membership | Join a Powerful Network:
Family Office Programs:
Caproasia Summits:
Special Coverage