Caproasia.com | The leading source of data, research, information & resource for financial professionals, institutional investors, professional investors and private investors (UHNWs, & HNWs). Covering capital markets, investments and private wealth in Asia. How do you invest $3 million to $300 million? How do you manage $20 million to $3 billion of assets? This site is for accredited investors, professional investors and financial professionals only. You should have assets around $3 million to $300 million or managing $20 million to $3 billion.
---
The Insider: Exclusive Insights into Asian Economic Report for Q1 2017 by VP Bank
In January 2017, VP Bank published their latest Asian economic report for Q1 2017, providing an economic and equity overview of the region, while taking a deeper look into the key markets.
2017: A Challenging Year for Asia
"Another challenging year ahead for Asia," as it faces external hurdles and domestic uncertainties,  according to the Q1 report published by the Liechtenstein Private Bank.
"Another challenging year ahead for Asia"
De-globalisation would be Bad for Asia
While Asia continue to account for the bulk of global growth, a rise in global trade friction would cast an existential threat to the region's longstanding export-based growth model.
A rise in global trade friction due to Trump's cancellation of multilateral deals causes Asia's export-based growth model to be negatively impacted. Although countries with closed economies like the Philippines will prosper, most emerging export-based Asian economies will suffer.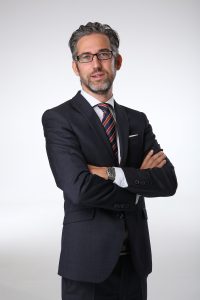 2017: Expect Monetary and Fiscal Support 
2017 promises to an active year for public investment in Asia, with India, Indonesia, Thailand, and the Philippines lining up large number of projects for implementation. With work already underway and fiscal resources secured, this raises the likelihood of success.
Areas under focus are roads, bridges, railways, ports, and urban transportation. China will also continue to support the economy through the fiscal channel.
Bernd Hartmann is Chief Strategist and Head of Investment Research at VP Bank Group in Vaduz, Liechtenstein. He bears responsibility for analysing currencies, bonds, equities and alternative investments, as well as for macroeconomic analysis. As a member of the Investment Tactics Committee, he is jointly in charge of determining the tactical positioning of VP Bank's portfolio management mandates.
Inflation will Rise – Moderately
Inflation is (also) expected to rise, but just moderately.  There will be no major change in the growth momentum, low risk of inflation, with a mild recovery in exports, and some modest growth supportive measures.
China: Handling the Outflow of Funds
How will Chinese authorities handle the outflow of funds in 2017?  As the yuan continue to depreciate against the greenback, the pressure of capital outflow will likely persist – is the likely scenario.
Meanwhile China took another step to degrade the dollar.  The People's Bank of China, which started setting the yuan against a basket of currencies in 2015, added another eleven currencies to the reference group.  The move lowers the dollar's weighting by four percentage points, to 22.4 percent – little more than twice the share (weightage) for South Korea's won.
About VP Bank's latest Asian economic report for Q1 2017
VP Bank's latest Asian economic report for Q1 2017 is published by Group Investment Research VP Bank AG.  Editors and contributors include:
Stefan Schwitter, Head of Group Investment and Product & Market Management
Thomas Rupf, Head of Investment Advisory & Trading Asia
Bernd Hartmann, Head of Group Investment Research
Dr Thomas Gitzel, Senior Economist
Rolf Kuster, Investment Strategist
Norman Quaderer, Investment Strategist
Christina Strutz, Office & Publication Manager
About VP Bank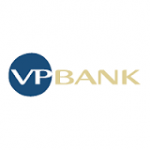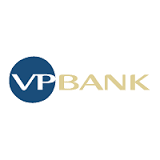 VP Bank Group is an internationally positioned private bank. It specialises in asset management services for private individuals and intermediaries.
VP Bank is one of the largest banks in the Liechtenstein financial centre. In addition to its main offices in Liechtenstein, VP Bank Group is present in six other locations throughout the world: Switzerland, Luxembourg, British Virgin Islands, Singapore, Hong Kong and Russia.  VP Bank was founded in 1956 and its shares are listed on SIX Swiss Exchange.
---