---
World's Largest Asset Manager Ended 2016 with $5.12 Trillion AUM
BlackRock has recorded $202 billion of full year total net inflows for 2016, including $181 billion of long term net inflows. The results in 2016 show BlackRock commitment in investment, technology and risk management capabilities.
The BlackRock Board of Directors have approved a 9% increase in quarterly cash dividend to $2.50 per share made payable to shareholders in record at the close of business on 6th March 2016.
News Source: BlackRock Press Release
Ads & Announcements
The 2023 Investment Day | HK & SG
-
Visit & Register here
Where do you invest $250k, $1 million, $10 million, $100 million or $1 billion? Can you generate IRR of 10% / 15% / 20% or more? Private Equity, Hedge Funds, Boutique Funds, Private Markets & more. Taking place on 28th March 2023 in Hong Kong, 4th April 2023 in Singapore, and Virtual Investment Day in April 2023.




About BlackRock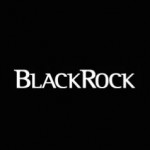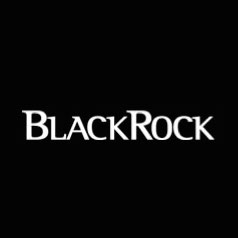 BlackRock is a global leader in investment management, risk management and advisory services for institutional and retail clients. At December 31, 2016, BlackRock's AUM was $5.1 trillion. BlackRock helps clients around the world meet their goals and overcome challenges with a range of products that include separate accounts, mutual funds, iShares® (exchange-traded funds), and other pooled investment vehicles. BlackRock also offers risk management, advisory and enterprise investment system services to a broad base of institutional investors through BlackRock Solutions®. As of December 31, 2016, the firm had approximately 13,000 employees in more than 30 countries and a major presence in global markets, including North and South America, Europe, Asia, Australia and the Middle East and Africa.
Origin: New York, United States
Assets: $219.87 billion
Revenu: $10.50 billion
Employees: 12,000
Official Website: www.blackrock.com
News & Media: Press Release
Updated 8th August 2016
---
---
For CEOs, Heads, Senior Management, Market Heads, Desk Heads, Financial Professionals, Investment Managers, Asset Managers, Fund Managers, Hedge Funds, Boutique Funds, Analysts, Advisors, Wealth Managers, Private Bankers, Family Offices, Investment Bankers, Private Equity, Institutional Investors, Professional Investors
Get Ahead in 60 Seconds. Join 10,000 +
Save 2 to 8 hours weekly. Organised for Success.
Subscribe / Sign Up / Contact Us
Caproasia | Driving the future of Asia a financial information technology co. since 2014
Web links may be disabled on mobile for security. Please click on desktop.




---