---
Official Statement from the Commonwealth Bank of Australia Chairman of the Board
Catherine Livingstone AO, Chairman of the Board of the Commonwealth Bank of Australia have provided an official statement on the the allegations (AML & CTF) in the statement of claim served by the Australian Transaction Reports and Analysis Centre (AUSTRAC).
" Since 2015, More than 50 financial crime compliance professionals had been hired "
Since 2015, when the alleged issues were brought to the Board's attention, the bank had implemented key measures including fixing the coding error, changing key senior leadership, recruiting more than 50 financial crime compliance professionals and many more.
The Board's have also remove the Short-Term Variable Remuneration outcomes for the CEO and Group Executives for the financial year ended 30 June 2017 and reduce fees for non-executive directors by 20 per cent during the current 2018 financial year.
The Board notes that it has no reason to believe that the allegations arose from deliberate or unethical behaviour, or any commercial motive.
Source: Official Press Release
About Commonwealth Bank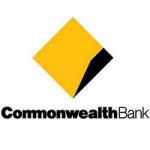 The Commonwealth Bank is Australia's leading provider of integrated financial services including retail banking, premium banking, business banking, institutional banking, funds management, superannuation, insurance, investment and sharebroking products and services. The Group is one of the largest listed companies on the Australian Securities Exchange and is included in the Morgan Stanley Capital Global Index. It was was founded under the Commonwealth Bank Act in 1911 and commenced operations in 1912, empowered to conduct both savings and general banking business. Today, the bank has grown to a business with more than 800,000 shareholders and 1,100 branches nationally.
Origin : Sydney, Australia
Assets : $933.1 billion
Revenue : $24.6 billion
Employees : 52,000
Official Website: www.commbank.com.au
News & Media: Press Release
Updated on 8th August 2016



---
For CEOs, Heads, Senior Management, Market Heads, Desk Heads, Financial Professionals, Investment Managers, Asset Managers, Fund Managers, Hedge Funds, Boutique Funds, Analysts, Advisors, Wealth Managers, Private Bankers, Family Offices, Investment Bankers, Private Equity, Institutional Investors, Professional Investors
Get Ahead in 60 Seconds. Join 10,000 +
Sign Up / Contact Us
Caproasia | Driving the future of Asia a financial information technology co. since 2014
Web links may be disabled on mobile for security. Please click on desktop.






---
Caproasia.com
| The leading financial website for investment managers, professional investors, UHNW & HNW investors and advisors to institutions, billionaires, UHNWs & HNWs.
Covering capital markets, investments and private wealth in Asia. How do you invest $3 million to $300 million? How do you manage $20 million to $3 billion of assets?
Caproasia
is a financial information technology co. founded in 2014. We have 4 businesses in Media, Information, Services and Technology. We created 3 solutions: Membership, Events & Platforms to drive investment decisions in Asia through information, services, technology & people, that impact economies, societies & people. Our Mission: Driving the future of Asia For 2022 Investment Day: mail@caproasia.com For Family Office, Professional Investor, HNW Investor Events: mail@caproasia.com For Membership, Events, Networking, Roundtable, Summits: mail@caproasia.com For Investment Relations Network: mail@caproasia.com For Platforms, Media Kit, Advertising, Campaigns, Partnerships: angel@caproasia.com For press release: press@caproasia.com For all other enquiries: mail@caproasia.com
2022 Upcoming Events
Join Events in Hong Kong & Singapore. Investments, Alternatives, Private MarketsHedge Funds, Private Equity, Private Wealth, Family Office & more. View:
2022 Upcoming Events
| Register
here
Join as Delegate, Speaker, Moderator, Host, Sponsor & Partner Contact: events@caproasia.com or mail@caproasia.com
---
Caproasia Users
Manage $20 million to $3 billion of assets
Invest $3 million to $300 million
Advise institutions, billionaires, UHNWs & HNWs
Learn More | Caproasia Users
Caproasia Platforms | Join 10,000 Investors & Advisors
Monthly Networking & Roundtables:
Membership | Join a Powerful Network:
Family Office Programs:
Caproasia Summits:
Special Coverage