Caproasia.com is the leading financial media platform in Asia. Covering capital markets, investments and private wealth in Asia. Driving $25 trillion of assets in Asia. Our users are rainmakers, dealmakers, risk takers and game-changers. Each manage, advise and invest $20 million to $3 billion of assets in Asia. Join 10,000 + elite users driving $25 trillion assets in Asia. Sign up for newsletter here. Registration - CEOs, Entrepreneurs
,
Professional Investors
,
Financial Professionals
---
About Banque Internationale à Luxembourg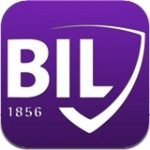 Founded in 1856, Banque Internationale à Luxembourg (BIL) is the oldest multi-business bank in the Grand Duchy. It has always played an active role in the main stages of development of the Luxembourg economy. It currently operates in retail, private and corporate banking, as well as on financial markets. Employing more than 2,000 people, BIL is present in the financial centres of Luxembourg, Switzerland (since 1984), Denmark (since 2000), the Middle East (since 2005) and Sweden (since 2016).