---
Lenovo Founder Buys 89.936% of Banque Internationale à Luxembourg (BIL)
Legends Holdings Corp, has acquired Precision Capital's 89.936% stake in Banque Internationale à Luxembourg (BIL), a leading universal banking group headquartered in Luxembourg.  The Grand Duchy of Luxembourg will retain its 9.993% shareholding in BIL.
" Lenovo Founder buys 89.936% of Banque Internationale à Luxembourg "
Legend Holdings Corp is a Hong Kong- listed diversified investment group founded in 1984 by Liu Chuanzhi.  It has assets of €43.92 billion, annual revenues in excess of €40 billion and close to 70,000 employees worldwide. Lenovo Group, one of its portfolio companies, was founded by Legend Holdings in 1984 and is now one of the world's leading vendors of personal computers.  Lenovo successfully acquired IBM's global PC business in 2004, subsequently investing and growing the brand into a global leader.
Liu Chuanzhi, Founder and Chairman of Legend Holdings:
- Article continues below - Web links may be disabled on mobile for security. Please click on desktop.
"This is an important and exciting strategic investment for Legend. Financial services is one of Legend Holdings' key target industries. BIL's asset scale, revenue and profit growth potential, and its business stability meet Legend's pillar assets criteria. It affirms Legend's target of investing in pillar assets."
Luc Frieden, Chairman of BIL:
"We look forward to working with the Legend Holdings team to build on BIL's tradition of excellence that dates back to 1856 as a strong, stable and innovative Luxembourg universal bank. While clients and staff will experience full continuity, we will also have an opportunity to further strengthen BIL's exceptional place in the Luxembourg economy, while enhancing its European and international ambitions."
Source: Official Press Release
About Banque Internationale à Luxembourg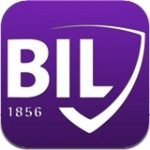 Founded in 1856, Banque Internationale à Luxembourg (BIL) is the oldest multi-business bank in the Grand Duchy. It has always played an active role in the main stages of development of the Luxembourg economy. It currently operates in retail, private and corporate banking, as well as on financial markets. Employing more than 2,000 people, BIL is present in the financial centres of Luxembourg, Switzerland (since 1984), Denmark (since 2000), the Middle East (since 2005) and Sweden (since 2016).
Quick Links
2021 Data Release
2020 List of Private Banks in Hong Kong
2020 List of Private Banks in Singapore
2020 Top 10 Largest Family Office
2020 Top 10 Largest Multi-Family Offices
2020 Report: Hong Kong Private Banks & Asset Mgmt - $4.49 Trillion
2020 Report: Singapore Asset Mgmt - $3.48 Trillion AUM
For Investors | Professionals | Executives
Latest data, reports, insights, news, events & programs Everyday at 2 pm Direct to your inbox Save 2 to 8 hours per week. Organised for success
Register Below
---
Caproasia Users
Manage $20 million to $3 billion of assets
Invest $3 million to $300 million
Advise institutions, billionaires, UHNWs & HNWs
Caproasia Platforms | 10,000 Investors & Advisors
Monthly Roundtable & Networking
Family Office Programs
The 2023 Investment Day
28th March 2023 - Hong Kong
4th April 2023 - Singapore
April 2023 - Virtual
Sept 2023 - Hong Kong
Oct 2023 - Singapore
Oct 2023 - Hong Kong
Visit: The Investment Day | Register: Click here
Caproasia Summits
Contact Us
For Enquiries, Membership mail@caproasia.com, angel@caproasia.com For Listing, Subscription mail@caproasia.com, claire@caproasia.com For Press Release, send to: press@caproasia.com For Events & Webinars events@caproasia.com For Media Kit, Advertising, Sponsorships, Partnerships angel@caproasia.com For Research, Data, Surveys, Reports research@caproasia.com For General Enquiries mail@caproasia.com
---
Make Better Business & Investment Decisions
For CEOs, Heads, Senior Management, Market Heads, Desk Heads, Financial Professionals, Investment Managers, Asset Managers, Fund Managers, Hedge Funds, Boutique Funds, Analysts, Advisors, Wealth Managers, Private Bankers, Family Offices, Investment Bankers, Private Equity, Institutional Investors, Professional Investors
Get Ahead in 60 Seconds. Join 10,000 +
Save 2 to 8 hours weekly. Organised for Success.
Sign Up / Register
Caproasia | Driving the future of Asia a financial information technology co. since 2014
Web links may be disabled on mobile for security. Please click on desktop.



---