---
BNP Paribas Hires Shafali Sachdev as Head of FX Advisory & Execution in Asia-Pacific
BNP Paribas has hired Shafali Sachdev as Head of FX advisory and Execution for Asia Pacific to its Wealth Management unit. She will report to Arnaud Tellier, Head of Investment Services, APAC.
" BNP Paribas Hires Shafali Sachdev as Head of FX advisory and Execution for Asia Pacific "
Shafali joins from Citi Private Bank, where she was the head of FX and structured FICC. She has over over 20 years of investment banking and wealth management experience, including 13 years in senior FX roles at Citibank.
Source: finews.asia, Hubbis
About BNP Paribas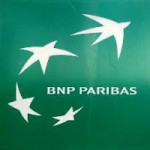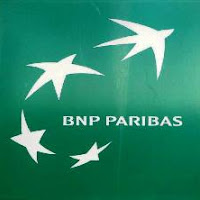 The BNP Paribas Group (Euronext:BNP) is a French multinational bank and financial services company which operates in 75 countries around the world. Founded in 1822 and first established its root in Brussels, the bank had gone through several phases and establishments before the current was formed through the merger of Banque Nationale de Paris (BNP) and Banque de Paris et des Pays-Bas (Paribas) in 2000. The BNP Paribas Group is organized around two main activities: Retail Banking & Services (comprising Domestic Markets and International Financial Services) and Corporate & Institutional Banking.
Origin : Paris, France
Assets : EUR 1994 billion
Revenue : EUR 13.68 billion
Employees : 189,000
Official Website: https://group.bnpparibas/en/
News & Media: Press Release
Updated on 15th August 2016



---
For CEOs, Heads, Senior Management, Market Heads, Desk Heads, Financial Professionals, Investment Managers, Asset Managers, Fund Managers, Hedge Funds, Boutique Funds, Analysts, Advisors, Wealth Managers, Private Bankers, Family Offices, Investment Bankers, Private Equity, Institutional Investors, Professional Investors
Get Ahead in 60 Seconds. Join 10,000 +
Sign Up / Contact Us
Caproasia | Driving the future of Asia a financial information technology co. since 2014
Web links may be disabled on mobile for security. Please click on desktop.






---
Caproasia.com
| The leading financial website for investment managers, professional investors, UHNW & HNW investors and advisors to institutions, billionaires, UHNWs & HNWs.
Covering capital markets, investments and private wealth in Asia. How do you invest $3 million to $300 million? How do you manage $20 million to $3 billion of assets?
Caproasia
is a financial information technology co. founded in 2014. We have 4 businesses in Media, Information, Services and Technology. We created 3 solutions: Membership, Events & Platforms to drive investment decisions in Asia through information, services, technology & people, that impact economies, societies & people. Our Mission: Driving the future of Asia For 2022 Investment Day: mail@caproasia.com For Family Office, Professional Investor, HNW Investor Events: mail@caproasia.com For Membership, Events, Networking, Roundtable, Summits: mail@caproasia.com For Investment Relations Network: mail@caproasia.com For Platforms, Media Kit, Advertising, Campaigns, Partnerships: angel@caproasia.com For press release: press@caproasia.com For all other enquiries: mail@caproasia.com
2022 Upcoming Events
Join Events in Hong Kong & Singapore. Investments, Alternatives, Private MarketsHedge Funds, Private Equity, Private Wealth, Family Office & more. View:
2022 Upcoming Events
| Register
here
Join as Delegate, Speaker, Moderator, Host, Sponsor & Partner Contact: events@caproasia.com or mail@caproasia.com
---
Caproasia Users
Manage $20 million to $3 billion of assets
Invest $3 million to $300 million
Advise institutions, billionaires, UHNWs & HNWs
Learn More | Caproasia Users
Caproasia Platforms | Join 10,000 Investors & Advisors
Monthly Networking & Roundtables:
Membership | Join a Powerful Network:
Family Office Programs:
Caproasia Summits:
Special Coverage