---
ZEDRA Hires Eileen Yee as Executive Director
ZEDRA has hired Eileen Yee as Executive Director, where she will focus on growing the trust business in Asia-Pacific.
" Eileen Yee Joins ZEDRA as Executive Director "
Eileen is a qualified lawyer and successful trust counsel, with more than 20 years of experience in the areas of Trust marketing, structuring and administration. Prior, she had held senior roles in organisations including Standard Chartered Trustees, Padang Trust Singapore, Merrill Lynch Bank and Trust Company, and UBS.
Source: ZEDRA
Web links may be disabled on mobile for security. Please click on desktop.


About ZEDRA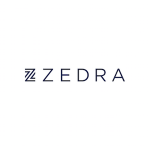 ZEDRA is an independent global specialist in Trust, Corporate and Fund services. Based in key jurisdictions across Asia, Oceania, the Americas and Europe, our team of nearly 500 industry experts is dedicated to creating and delivering bespoke solutions to our client base which includes high-net-worth individuals and their families, international corporations, institutional investors and entrepreneurs.
ZEDRA was acquired from Barclays in January 2016 by an independent investor group with a significant combined wealth of trust, corporate and fund industry experience and know-how.
Visit: ZEDRA
Scroll Below for Sign Up / Contact Us Form
Web links may be disabled on mobile for security. Please click on desktop.





---
Caproasia.com
| The leading financial website for investment managers, professional investors, UHNW & HNW investors and advisors to institutions, billionaires, UHNWs & HNWs.
Covering capital markets, investments and private wealth in Asia. How do you invest $3 million to $300 million? How do you manage $20 million to $3 billion of assets?
Caproasia
is a financial information technology co. founded in 2014. We have 4 businesses in Media, Information, Services and Technology. We created 3 solutions: Membership, Events & Platforms to drive investment decisions in Asia through information, services, technology & people, that impact economies, societies & people. Our Mission: Driving the future of Asia For 2022 Investment Day: mail@caproasia.com For Family Office, Professional Investor, HNW Investor Events: mail@caproasia.com For Membership, Events, Networking, Roundtable, Summits: mail@caproasia.com For Investment Relations Network: mail@caproasia.com For Platforms, Media Kit, Advertising, Campaigns, Partnerships: angel@caproasia.com For press release: press@caproasia.com For all other enquiries: mail@caproasia.com
---
Sign Up / Contact Us
Caproasia | Get Ahead in 60 Seconds. Join 10,000 +
Caproasia | Driving the future of Asia
a financial information technology co. since 2014
---
Caproasia Users
Manage $20 million to $3 billion of assets
Invest $3 million to $300 million
Advise institutions, billionaires, UHNWs & HNWs
Learn More | Caproasia Users
Caproasia Platforms | Join 10,000 Investors & Advisors
Monthly Networking & Roundtables:
Membership | Join a Powerful Network:
Family Office Programs:
Caproasia Summits:
Special Coverage