---
JTC Completes Acquisition of Merrill Lynch International Trust Business
JTC, an independent private wealth, funds and corporate service provider, has completed the acquisition of Merrill Lynch International Trust & Wealth Structuring business.  The acquisition gives JTC a presence in the Isle of Man.
" JTC completes acquisition of Merrill Lynch International Trust Business "
The new business will be integrated into JTC's Private Wealth Services division, providing the administration of trust services for international advisory clients.
Ads & Announcements
The 2023 Investment Day | HK & SG
-
Visit & Register here
Where do you invest $250k, $1 million, $10 million, $100 million or $1 billion? Can you generate IRR of 10% / 15% / 20% or more? Private Equity, Hedge Funds, Boutique Funds, Private Markets & more. Taking place on 28th March 2023 in Hong Kong, 4th April 2023 in Singapore, and Virtual Investment Day in April 2023.



Both Merrill Lynch and JTC have entered into strategic relationship where JTC will offer an extended range of trust administration services to Merrill Lynch's clients.  Merrill Lynch will retain its international wealth management business, including its brokerage accounts, trust assets and international financial advisors.
JTC's Chairman and CEO, Nigel Le Quesne:
"JTC remains committed to providing high quality private wealth services, as demonstrated by our track record in servicing high and ultra-high net worth clients. Our new clients will soon see the benefits of partnering with JTC in relation to their administration and wealth structuring needs, while our new colleagues can be assured that they'll be coming into a dynamic, innovative and client-focused environment."
Source: Official Press Release
About JTC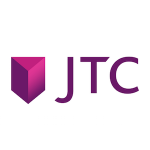 We are JTC, an independent, award-winning provider of fund, corporate and fiduciary services to institutional and private clients. Established in 1987, we now have over 500 people in offices across 19 jurisdictions, with assets under administration totalling over US$70 billion. Our independence and shared ownership culture means we all share the same priority: the best interests of our clients.
Assets Under Administration: US$70 billion
Employees: 500
Official Website: www.jtcgroup.com
---
---
For CEOs, Heads, Senior Management, Market Heads, Desk Heads, Financial Professionals, Investment Managers, Asset Managers, Fund Managers, Hedge Funds, Boutique Funds, Analysts, Advisors, Wealth Managers, Private Bankers, Family Offices, Investment Bankers, Private Equity, Institutional Investors, Professional Investors
Get Ahead in 60 Seconds. Join 10,000 +
Save 2 to 8 hours weekly. Organised for Success.
Subscribe / Sign Up / Contact Us
Caproasia | Driving the future of Asia a financial information technology co. since 2014
Web links may be disabled on mobile for security. Please click on desktop.




---