Caproasia.com | The leading source of data, research, information & resource for financial professionals, institutional investors, professional investors and private investors (UHNWs, & HNWs). Covering capital markets, investments and private wealth in Asia. How do you invest $3 million to $300 million? How do you manage $20 million to $3 billion of assets? This site is for accredited investors, professional investors, investment managers and financial professionals only. You should have assets around $3 million to $300 million or managing $20 million to $3 billion.
---
Deutsche Bank Hires New Head of Private Markets and Director of Funds Solutions
Deutsche Bank Wealth Management has hired Wee Teck Tay as Director, Head of Private Markets APAC and John Lilley as Director, Funds Solutions Specialist APAC.
" Deutsche Bank Makes 2 Senior Hires "
Wee Teck Tay reports to Lavanya Chari, Head of Global Products & Solutions APAC and Michael Isikow, Global Head of Private Markets. He was more than 20 years of investment banking, private equity and asset management experience. Prior, he was with Standard Chartered Bank and Bank of Singapore.
John Lilley reports to Joyce Ngan, Head of Funds Solutions APAC. He joins from Taurus Family Office, and prior, was with Citi Private Bank.
Lok Yim, Head of Deutsche Bank WM, APAC:
"With their experience and expertise in private markets and funds, Wee Teck and John will no doubt add enormous value to our products platform and to meet with our clients' evolving investment needs. To support our growth strategy and to further enhance our clients' experience, we have already made close to 40 new hires in Hong Kong, Singapore and Dubai this year across client coverage, project management, IT and Know-Your-Client functions."
Wealth Management is a growth pillar of Deutsche Bank. As announced in June 2017, investment will be made both in technology and talents to support its growth strategy. Fifty out of 100 global hires of client-facing staff will be based in Asia. Globally the business will invest EUR 65 million in digital technology. Here in Asia, two internal apps, "Spotlight" and "EQC Pricer", have been launched to empower relationship managers with investment information and updates so they can closely engage with clients. Deutsche Bank WM has also just launched an external app, "Deutsche Bank Online", to connect clients with their wealth information seamlessly and securely, anywhere, anytime.
"We aim to grow our business and offer our clients the best investment solutions and ideas. We are looking for the best talents who are committed to this industry to join our growth journey," Yim added.
Source: Official Press Release
Deutsche Bank Wealth Management
With client assets of EUR 299 billion globally (as of June 30, 2017), Deutsche Bank Wealth Management¹ is one of the world's leading global wealth managers. Deutsche Bank Wealth Management offers high net worth clients a broad range of traditional and alternative investment solutions, providing a holistic service for all aspects of Wealth Management.
About Deutsche Bank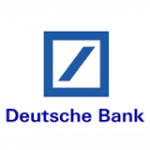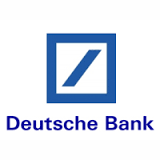 Deutsche Bank is Germany's leading bank, with a strong position in Europe and a significant presence in the Americas and Asia Pacific. Founded in 1870, it has 2,790 branches around the globe, thereof 1,827 in Germany. The bank provides banking services to corporations, governments, institutional investors, small and medium-sized businesses, and private individuals — through four business divisions: Corporate and Investment Banking, Global Markets, Deutsche Asset Management, as well as Private, Wealth and Commercial Clients.
Origin : Frankfurt, Germany
Assets : EUR 1.63 trillion
Revenue : EUR 33.53 billion
Employees : 101,104
Official Website: www.db.com
News & Media: Press Release
Updated on 8th August 2016
Data Release
Caproasia Platforms:
Caproasia Events & Coverage:
---
Caproasia.com | The leading financial website for financial professionals, professional investors and HNW investors. Covering capital markets, investments and private wealth in Asia. How do you invest $3 million to $300 million? How do you manage $20 million to $3 billion of assets? Quicklinks: Caproasia Access | TFC | Caproasia | Jobs
Join 14,000+ leading financial professionals and professional investors in Asia. Stay ahead of your peers & competition. For press release, email to press@caproasia.com For editorial, media kit, listing on TFC, events, seminars or research & data services, email to mail@caproasia.com
---