Caproasia.com | The leading source of data, research, information & resource for financial professionals, institutional investors, professional investors and private investors (UHNWs, & HNWs). Covering capital markets, investments and private wealth in Asia. How do you invest $3 million to $300 million? How do you manage $20 million to $3 billion of assets? This site is for accredited investors, professional investors, investment managers and financial professionals only. You should have assets around $3 million to $300 million or managing $20 million to $3 billion.
---
Singapore's First ETF Focusing on Singapore REITS Listed on Singapore Exchange
Singapore's first Exchange-Traded Fund (ETF) that focuses on Singapore REITS was listed on Singapore Exchange on the 30th October 2017.
" Singapore's first Exchange-Traded Fund (ETF) that focuses on Singapore REITS Debuts "
The fund, Lion-Phillip S-REIT ETF, debuted with more than $106 million in AUM is aimed at providing low-cost access to high-quality Singapore REITs that provide a sustainable stream of income, potential capital growth and portfolio diversification.
The ETF is jointly launched by Lion Global Investors and Phillip Capital Management.
Mr. Gerard Lee, Chief Executive Officer at Lion Global Investors:
"The investor response to the Lion-Phillip S-REIT ETF has been very encouraging. When the ETF was launched on 2 Octojber 2017, we had only targeted an AUM of between S$40 million and S$50 million. But by the end of the Initial Offer Period on 20 October 2017, we've managed to garner more than S$106 million in AUM. This far exceeded our expectations, even though we've always been confident of the healthy demand that the Fund would generate. At the same time, it shows that investors are wellinformed of the benefits of investing in Singapore REITs, which offer a sustainable income stream, potential capital appreciation and portfolio diversification, and that the ETF is a simple and effective way to do so."
Mr. Jeffrey Lee, Managing Director and Chief Investment Officer at Phillip Capital Management:
"We are honoured and humbled by the overwhelming response to the Lion-Phillip S-REIT ETF. We, at Phillip Capital Management, are fully committed and focused on bringing innovative products to serve the needs of our investors. Singapore REITs have been one of the most compelling investment themes in the Singapore stock market and the region. The new ETF has appealed to investors who wish to participate in the growth story of Singapore REITs through a diversified portfolio of quality Singapore REITs in a low-cost, transparent and fuss-free manner. We have been strong advocates of Singapore REITs since its inception in 2002. Our focused investments in this sector have served our global institutional, government pension, and retail clients well. We look forward to serving our investors. Their trust in us is our most precious asset."
Source: Official Press Release
About Lion Global Investors Limited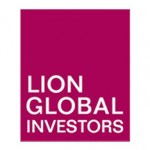 Lion Global Investors Limited, a member of the Oversea-Chinese Banking Corp oration Limited (OCBC) Group, is one of the largest asset management companies in Southeast Asia, with group assets under management of S$42.5 billion (US$29.4 billion) as at 31 December 2016. Established since 1986, we are uniquely positioned to provide Asian equities and fixed income strategies and funds to both institutional and retail investors.
Origin: Singapore
Assets Under Management: US$29.4 billion
About Phillip Capital
Since 1975, the PhillipCapital network has grown into an integrated Asian financial house with a global presence that offers a full range of quality and innovative services to retail and high net worth individuals, family offices, corporate and institutional customers. With more than 3,500 employees and over 1 million clients worldwide, our assets under custody/management totals to more than USD 30 Billion with shareholders' funds in excess of USD 1 Billion. PhillipCapital (with headquarters in Singapore) operates in the financial hubs of 16 countries and region, including offices in Malaysia, Cambodia, Indonesia, Thailand, Hong Kong, China, Japan, India, Sri Lanka, Australia, UAE, UK, France, Turkey and USA.
Origin: Singapore
Employees: More than 3,500
Data Release
Caproasia Platforms:
Caproasia Events & Coverage:
---
Caproasia.com | The leading financial website for financial professionals, professional investors and HNW investors. Covering capital markets, investments and private wealth in Asia. How do you invest $3 million to $300 million? How do you manage $20 million to $3 billion of assets? Quicklinks: Caproasia Access | TFC | Caproasia | Jobs
Join 14,000+ leading financial professionals and professional investors in Asia. Stay ahead of your peers & competition. For press release, email to press@caproasia.com For editorial, media kit, listing on TFC, events, seminars or research & data services, email to mail@caproasia.com
---