Covering capital markets, investments & private wealth in Asia. Who are the next billionaires? When is the next IPO? Which are the fastest growing cities? Which company is going bankrupt? Join 14,000+ leading financial professionals, investment managers, professional investors and CEOs. Get the latest data, information, research and many more
---
BNP Paribas Wealth Management Publishes 2018 Global Entrepreneur Report
BNP Paribas Wealth Management releases the 2018 Global Entrepreneur Report, revealing 39% of elite entrepreneurs consider "positive impact" on how they assess business performance and investments.
" BNP Paribas Wealth Management Polls 2,700 Millionaire Entrepreneurs in 22 countries "
The report clearly demonstrates a shift in the entrepreneur's mindset across all regions.  The report polled 2,700 multi-millionaire entrepreneurs in 22 countries, with a total wealth of USD 36 billion.
 Sofia Merlo, Co-CEO at BNP Paribas Wealth Management:

"There is a rapid change of mindset, impacting the ways Elite Entrepreneurs invest their wealth. We recently broke the bar of €10 billion invested in responsible investments, which has grown tenfold in the past 6 years. This clearly demonstrates the growing appetite from our clients for these types of strategies."
Vincent Lecomte, Co-CEO at BNP Paribas Wealth Management:
"Their investments can amplify their ambitions to create a better environment for the next generation while reflecting their values. The 'millennipreneurs' hold great wealth potential and will lead the way: impressively, 64% of them are already actively engaged in impact investing, particularly in terms of job creation"
Source: Official Press Release
About BNP Paribas Wealth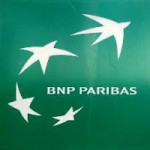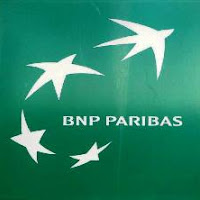 Management
BNP Paribas Wealth Management is a leading global private bank and #1 Private Bank in the Eurozone. Present in three hubs in Europe, Asia and the US, over 6,600 professionals provide a private investor clientele with solutions for optimising and managing their assets. The bank has €358 billion worth of assets under management (as at 30 September 2017) and was elected "Best Private Bank for Entrepreneurs" in 2016 and 2017.
BNP Paribas Wealth Management leverages all of the Group's capabilities to help entrepreneurs build a bridge between professional and personal projects at each step of development of their company.
Visit: BNP Paribas Wealth Management
---
Caproasia.com is the leading financial media platform covering capital markets, investments and private wealth in Asia. Driving $25 trillion of assets in Asia. Join 14,000+ leading financial professionals and professional investors in Asia. Receive exclusive Caproasia newsletter here. Managing $20 million to $300 million? Register here: Financial Professionals
. Stay ahead of your peers & competition. Register:
Professional Investors
|
CEOs & Entrepreneurs
For press release, email to press@caproasia.com For editorial, media kit, listing on TFC, events, seminars or research & data services, email to mail@caproasia.com
---