Caproasia.com | The leading source of data, research, information & resource for financial professionals, institutional investors, professional investors and private investors (UHNWs, & HNWs). Covering capital markets, investments and private wealth in Asia. How do you invest $3 million to $300 million? How do you manage $20 million to $3 billion of assets? This site is for accredited investors, professional investors, investment managers and financial professionals only. You should have assets around $3 million to $300 million or managing $20 million to $3 billion.
---
MAS Bans Former-AIA Representative for 8 Years for Fraud
Monetary Authority of Singapore (MAS) has issued prohibition orders against ex-AIA representative Tan Peng Khoon for 8 years. He will not be allowed to take part in any business under the Insurance Act and providing any financial advisory services, be a director or substantial shareholder of any financial advisory firm under the Financial Advisors Act.
" MAS Bans ex-AIA Representative for 8 Years "
As a representative of AIA, Peng Khoon had deceived an AIA customer, who did not understand English, into signing documents to surrender a personal life policy for a cash value of $2,018 and to take a policy loan of $6,500. With the signed documents, he cheated AIA into giving him two cheques, issued in his customer's name for the total sum of $8,518. He then arranged for the customer to make him a joint holder of her bank account under the perception that he will deposit fees (commission) into the account, to repay the loan he owed to the customer. With the jointed name account, he was able to deposit AIA's cheques into the joint account, and withdraw the proceeds in cash.
On 27th April 2015, he was convicted in the State Courts of Singapore and was sentenced to 18 months' imprisonment on 27th November 2015.
Source: Official Press Release
About AIA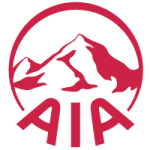 AIA Group Limited and its subsidiaries (collectively "AIA" or the "Group") comprise the largest independent publicly listed pan-Asian life insurance group. It has a presence in 18 markets in Asia-Pacific – wholly-owned branches and subsidiaries in Hong Kong, Thailand, Singapore, Malaysia, China, Korea, the Philippines, Australia, Indonesia, Taiwan, Vietnam, New Zealand, Macau, Brunei, Cambodia, a 97 per cent subsidiary in Sri Lanka, a 49 per cent joint venture in India and a representative office in Myanmar.
AIA Group Limited is listed on the Main Board of The Stock Exchange of Hong Kong Limited under the stock code "1299" with American Depositary Receipts (Level 1) traded on the over-the-counter market (ticker symbol: "AAGIY").
Origin: Shanghai, China
Assets: US$200 billion
Official Website: www.aia.com
News & Media: Press Release
Updated on 31st May 2017
Data Release
Caproasia Platforms:
Caproasia Events & Coverage:
---
Caproasia.com | The leading financial website for financial professionals, professional investors and HNW investors. Covering capital markets, investments and private wealth in Asia. How do you invest $3 million to $300 million? How do you manage $20 million to $3 billion of assets? Quicklinks: Caproasia Access | TFC | Caproasia | Jobs
Join 14,000+ leading financial professionals and professional investors in Asia. Stay ahead of your peers & competition. For press release, email to press@caproasia.com For editorial, media kit, listing on TFC, events, seminars or research & data services, email to mail@caproasia.com
---