Caproasia.com | The leading source of data, research, information & resource for investment managers, professional investors, UHNW & HNW investors, and advisors to institutions, billionaires, UHNWs & HNWs. Covering capital markets, investments and private wealth in Asia. How do you invest $3 million to $300 million? How do you manage $20 million to $3 billion of assets? Caproasia -
Learn more
This site is for accredited investors, professional investors, investment managers and financial professionals only. You should have assets around $3 million to $300 million or managing $20 million to $3 billion.


---
MAS and IBF to Provide Career Advisory and Job Placement Services in Singapore
The Monetary Authority of Singapore (MAS) and the Institute of Banking and Finance (IBF) will be providing career advisory and job placement services for the financial sector.  IBF will set up a dedicated Career Centre providing advisory services for professionals in the financial industry by July 2018.
" MAS & IBF to set up New Career Center in Singapore "
The new center will allow IBF to provide a comprehensive suite of services ranging from setting competency standards and promoting skills development, to career advisory, job matching and placements.  The center will also help to re-skill professionals who are affected by changes in their job roles as financial institutions' business models and processes undergo transformation.  IBF will both be helping industry professionals to be placed in other sectors, and professionals from other sectors to be placed in the financial sector.
Mr Ng Nam Sin will be the Chief Executive Officer (CEO) of IBF with effect from 1st February 2018.  IBF's current Chief Executive Officer, Ms Lydia Wee, will assume the role of Deputy Chief Executive of the expanded IBF.
IBF Chairman and MAS Managing Director, Ravi Menon:
"The jobs and skills agenda is central to the transformation of our financial sector. With digitalisation and automation, job roles in the sector are rapidly changing. IBF will take a more integrated approach to skills development, career planning, and job placement, to help the financial sector workforce remain versatile and resilient amidst change."
Ng Nam Sin, Chief Executive Officer (CEO) of IBF:
"IBF has been doing a very good job on the skills and training front. By expanding its mandate to jobs and careers, IBF can better support the growth and development of professionals in the industry. IBF will continue to work closely with its partners, e2i, NTUC and WSG as it expands its career advisory and job placements function."
Source: Monetary Authority of Singapore
About Monetary Authority of Singapore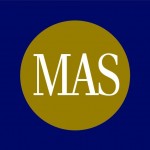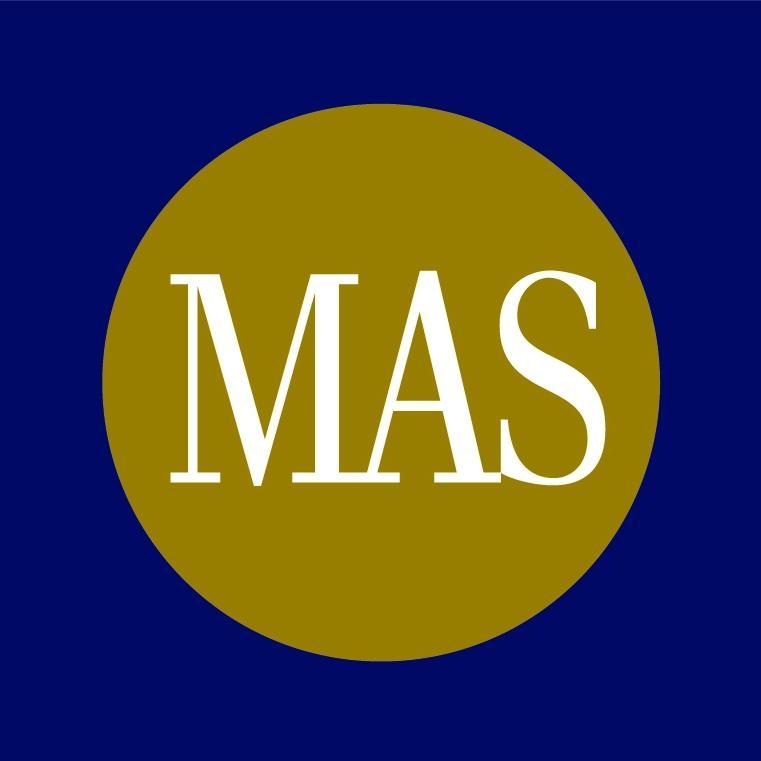 Monetary Authority of Singapore (MAS) is Singapore's central bank, which was formed back on 1 January 1971. It promotes sustained, non-inflationary economic growth through appropriate monetary policy formulation and close macroeconomic surveillance of emerging trends and potential vulnerabilities. MAS manages Singapore's exchange rate, foreign reserves and liquidity in the banking sector. It is also an integrated supervisor overseeing all financial institutions in Singapore — banks, insurers, capital market intermediaries, financial advisors, and the stock exchange.
Origin : Singapore
Assets : USD 385.12 billion
Revenue : USD 1.89 billion
Official Website: www.mas.gov.sg
News & Media: Press Release
Updated on 8th August 2016
About the Institute of Banking and Finance Singapore 
The Institute of Banking and Finance Singapore (IBF) was established in 1974 as a not-for-profit industry association to foster and develop the professional competencies of the financial sector. IBF represents the interests of close to 200 member financial institutions covering banks, insurance companies, securities brokerages and asset management firms. In partnership with the financial industry and training providers, IBF is dedicated to empowering practitioners with capabilities to support the growth of the financial industry.
IBF is currently the national accreditation and certification agency for financial industry competency in Singapore under the IBF Standards. The IBF Standards represent a set of competency standards developed by the industry, for the industry. It provides a practice-oriented development roadmap for financial sector practitioners to attain the necessary skills to excel in their respective job roles.
Covering 12 industry segments and more than 50 specialisations, there is currently a comprehensive suite of accredited training and assessment programmes to guide a financial sector practitioner from the completion of licensing examinations through to professional certification. Working hand-in-hand with the individual practitioner and the industry, IBF aims to elevate individual competency and raise industry standards.
---
---
For CEOs, Heads, Senior Management, Market Heads, Desk Heads, Financial Professionals, Investment Managers, Asset Managers, Fund Managers, Hedge Funds, Boutique Funds, Analysts, Advisors, Wealth Managers, Private Bankers, Family Offices, Investment Bankers, Private Equity, Institutional Investors, Professional Investors
Get Ahead in 60 Seconds. Join 10,000 +
Save 2 to 8 hours weekly. Organised for Success.
Subscribe / Sign Up / Contact Us
Caproasia | Driving the future of Asia a financial information technology co. since 2014
Web links may be disabled on mobile for security. Please click on desktop.






---