Caproasia.com | The leading source of data, research, information & resource for financial professionals, institutional investors, professional investors and private investors (UHNWs, & HNWs). Covering capital markets, investments and private wealth in Asia. How do you invest $3 million to $300 million? How do you manage $20 million to $3 billion of assets? This site is for accredited investors, professional investors and financial professionals only. You should have assets around $3 million to $300 million or managing $20 million to $3 billion.
The ESG & Sustainable Investment Summit in June 2021. Join leading investment managers and experts in ESG and Sustainable Investments. Join as speakers, delegates, sponsors and partners. Contact us at events@caproasia.com |
Caproasia Events
---
Global Pension Funds Grew to $41.3 Trillion in 2017 in 22 Markets
Global institutional pension fund assets in 22 major markets grew by $4.8 trillion (13%) to $41.3 trillion in 2017, according to the Thinking Ahead Institute's Global Pension Assets Study by Willis Towers Watson.  In the last 20 years, pension fund assets have grown at a rate of 6.2% per annum (in USD terms), closely matching returns of global public market equity and bond.
" Global Pension Funds at $41.3 Trillion in 2017 "
In the last 20 years, home bias for equities had also fell from 68.7% (1998) to 41.1% (2017), based on the average asset allocation of the seven largest pension markets (91.7% of total assets).  In the last 10 years, the US market has maintained the largest allocation to domestic equities while Canada, Switzerland and the UK have the lowest.  Pension fund assets managed by top 100 alternative asset managers rose to $1.61 trillion in 2017, according to Willis Towers Watson's Global Alternatives Survey.
The largest market for Pension fund is United States (61.4%) followed by UK (7.5%) and Japan (7.4%).  The global total ratio of Pension fund assets to GDP were 67% in 2017.  The 3 highest Pension fund assets to GDP Ratio are Netherlands (194%), Australia (138%) and Switzerland (133%).
In the Global Pension Assets Study:
22 largest pension markets: Australia, Brazil, Canada, Chile, China, Finland, France, Germany, Hong Kong, India, Ireland, Italy, Japan, Malaysia, Mexico, Netherlands, South Africa, South Korea, Spain, Switzerland, the UK and the US.
7 largest pension markets (91.7% of total assets): Australia, Canada, Japan, Netherlands, Switzerland, UK and US.
Jayne Bok, Head of Investments for Asia at Willis Towers Watson: 
"Most Hong Kong retirement schemes were riding the strong rally in global equities last year, especially in Hong Kong equities with a 40% return that were the main contributors to asset growth. On average, Hong Kong retirement schemes are holding around 70% in equities, of which 30-35% are in Hong Kong.
Many Asian pension investors heavily rely on public equities but with a strong home bias to generate returns within the equities asset class. While the short- term figures are driven by unusually high market returns, now it is time to assess the health or resilience of equity portfolios. Moving towards a more holistic, diversified equity portfolio provides a wider opportunity set and also helps mitigate downside risks, for example, reducing home bias, or seeking other sources of return to increase diversity."
About Willis Towers Watson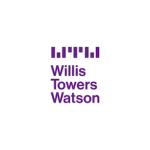 Willis Towers Watson (NASDAQ: WLTW) is a leading global advisory, broking and solutions company that helps clients around the world turn risk into a path for growth. With roots dating to 1828, Willis Towers Watson has 40,000 employees serving more than 140 countries. We design and deliver solutions that manage risk, optimize benefits, cultivate talent, and expand the power of capital to protect and strengthen institutions and individuals. Our unique perspective allows us to see the critical intersections between talent, assets and ideas – the dynamic formula that drives business performance. Together, we unlock potential.
Origin: London, United Kingdom
Employees: 40,000
Official Website: https://www.willistowerswatson.com 
News & Media: Press Release
Updated on 8th August 2016
---