---
Fidelity Hires Romain Boscher as Global CIO for Equities
Fidelity International has hired Romain Boscher as Global Chief Investment Officer for Equities.  He will join on 30th April 2018 in London, reporting to Bart Grenier, Global Head of Asset Management, and will be a member of Fidelity International's Global Operating Committee.
" Fidelity International Hires Romain Boscher as Global Chief Investment Officer from Amundi "
Romain joins from Amundi Asset Management where he had been Head of Equities.  Prior to Amundi, he was with Groupama as Deputy CEO and CIO.  Current Global CEO, Dominic Rossi will step down and take on a part-time role in the firm,  as special adviser on public policy initiatives.
Source: Reuters, Investment Week
Ads & Announcements
The 2023 Investment Day | HK & SG
-
Visit & Register here
Where do you invest $250k, $1 million, $10 million, $100 million or $1 billion? Can you generate IRR of 10% / 15% / 20% or more? Private Equity, Hedge Funds, Boutique Funds, Private Markets & more. Taking place on 28th March 2023 in Hong Kong, 4th April 2023 in Singapore, and Virtual Investment Day in April 2023.




About Fidelity International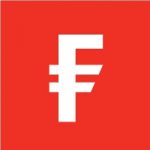 Fidelity International offers world class investment solutions and retirement expertise. We are a privately owned, independent company, with the commitment and resources to provide the investment expertise, technology and service innovation needed to help our clients achieve their financial goals.
We invest USD $272 billion globally on behalf of clients in Asia-Pacific, Europe, the Middle East, and South America. Our clients range from pension funds, central banks, sovereign wealth funds, large corporates, financial institutions, insurers and wealth managers, to private individuals. In addition to asset management, we offer investment administration and guidance for employer benefit schemes, advisers and individuals in several countries. We are responsible for USD $80 billion in assets under administration.
Origin: Boston, Massachusetts, US
AUM: US$ 285 billion
Employees: 7,000
Official Website: www.fidelityinternational.com
News & Media: Press Release
Updated on 8th August 2016
---
---
For CEOs, Heads, Senior Management, Market Heads, Desk Heads, Financial Professionals, Investment Managers, Asset Managers, Fund Managers, Hedge Funds, Boutique Funds, Analysts, Advisors, Wealth Managers, Private Bankers, Family Offices, Investment Bankers, Private Equity, Institutional Investors, Professional Investors
Get Ahead in 60 Seconds. Join 10,000 +
Save 2 to 8 hours weekly. Organised for Success.
Subscribe / Sign Up / Contact Us
Caproasia | Driving the future of Asia a financial information technology co. since 2014
Web links may be disabled on mobile for security. Please click on desktop.




---