---
VP Bank Celebrates 10 Years in Singapore, Hires Kimmis Pun as Head of Private Banking Singapore
VP Bank celebrates 10 years in Singapore in 2018 as the bank announces the broadening of license from merchant bank to wholesale bank by July 2018, providing an expansion of services.
" VP Bank celebrates 10 years, Hires Dr Meier & Kimmis Pun, Partners with SMU "
VP Bank also announced the hiring of Kimmis Pun as Head of Private Banking Singapore, an industry veteran with more than 36 years, with effect from 15th March 2018.
Kimmis joins from Standard Chartered Private Bank, where she was the Managing Director & Market Head for Greater China. Prior to Standard Chartered, she had held senior appointments in numerous Private Banks including BNP Paribas, UBS and HSBC. She had also held roles as the Country Head for Preferred Banking in Bank of America, Head of Private Banking & Syndication in Maybank and Head of Personal Financial Center in Standard Chartered.
VP Bank's expansion strategy came as the Group's Board of Directors had elect Dr Thomas R. Meier as the 10th member of the Board of Directors. Dr Meier was the CEO Asia for Bank Julius Baer from 2007 to 2015.
The Liechtenstein-based bank also announced a partnership with the Business Families Institute at Singapore Management University (BFI@SMU) to tap their expertise on business family-specific issues in Asia such as succession, family governance, entrepreneurship and wealth management.
In Q3 2018, VP Bank and BFI@SMU will present a panel session titled 'Safely Ahead – Towards A Lasting Legacy beyond Wealth Transfer' moderated by Professor Annie Koh (PhD in Finance), Singapore Management University.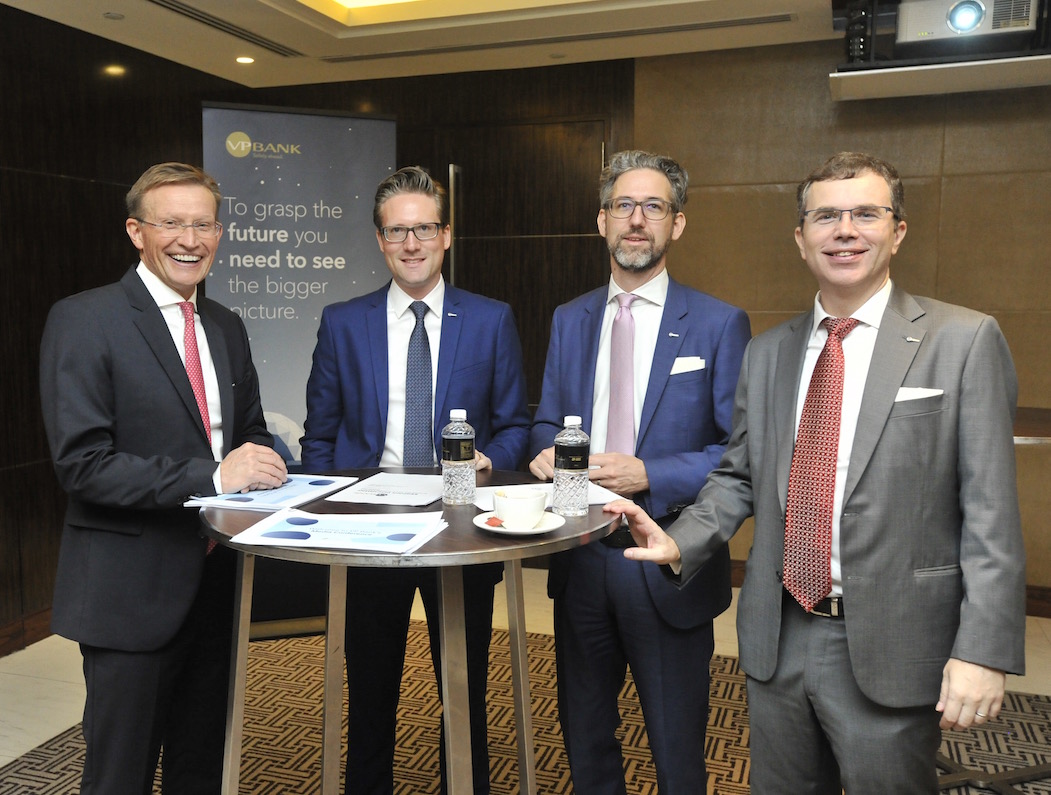 Bruno Morel, CEO, VP Bank (Singapore):
"VP Bank Singapore is committed to grow safely ahead in Asia, with the region being one of the bank's target markets where we see extensive growth opportunities. Beyond commemorating 10 years in Singapore, the bank will also celebrate new milestones including the implementation of the new structure to support the bank's future growth targets, the expansion of our physical site at Asia Square Tower for headcount growth, as well as ambitious hiring plans."
Christoph Mauchle, Head of Client Business of VP Bank Group and member of Group Executive Management:
"Even as we celebrate VP Bank Group's 10th anniversary in Singapore, the bank will continue to forge safely ahead in the years ahead, establishing a strong presence globally as well as in Asia. Our efforts will be supported by the appointment of Dr Meier, as he strengthens the expertise of the Group's Board of Directors, while safeguarding the bank's long-term succession planning. As Asia continues to play a central role in VP Bank's plans, we look forward to draw on the extensive expertise of Dr Meier to support our activities in the Asian markets, where he will contribute to the further development of our locations in Singapore and Hong Kong."
Source: Official Press Release
About VP Bank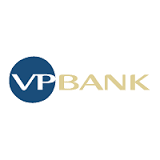 Verwaltungs-und Privat-Bank Group (VP Bank — SWX:VPBN) is an internationally positioned private bank which specialises in asset management services for private individuals and intermediaries. Founded in 1956 by Guido Feger, today the bank has offices in Vaduz, Zurich, Luxembourg, Tortola (British Virgin Islands), Singapore, Hong Kong and Moscow. The shares of VP Bank are listed on SIX Swiss Exchange. An "A–" rating from Standard & Poor's vouches for the financial strength of this banking enterprise.
Origin : Vaduz, Liechtenstein
Assets : CHF 11.5 billion
Revenue : CHF 306.6 million (NET op. income)
Employees : 735
Official Website: www.vpbank.sg
News & Media: Press Release
Updated on 8th August 2016



---
For CEOs, Heads, Senior Management, Market Heads, Desk Heads, Financial Professionals, Investment Managers, Asset Managers, Fund Managers, Hedge Funds, Boutique Funds, Analysts, Advisors, Wealth Managers, Private Bankers, Family Offices, Investment Bankers, Private Equity, Institutional Investors, Professional Investors
Get Ahead in 60 Seconds. Join 10,000 +
Sign Up / Contact Us
Caproasia | Driving the future of Asia a financial information technology co. since 2014
Web links may be disabled on mobile for security. Please click on desktop.






---
Caproasia.com
| The leading financial website for investment managers, professional investors, UHNW & HNW investors and advisors to institutions, billionaires, UHNWs & HNWs.
Covering capital markets, investments and private wealth in Asia. How do you invest $3 million to $300 million? How do you manage $20 million to $3 billion of assets?
Caproasia
is a financial information technology co. founded in 2014. We have 4 businesses in Media, Information, Services and Technology. We created 3 solutions: Membership, Events & Platforms to drive investment decisions in Asia through information, services, technology & people, that impact economies, societies & people. Our Mission: Driving the future of Asia For 2022 Investment Day: mail@caproasia.com For Family Office, Professional Investor, HNW Investor Events: mail@caproasia.com For Membership, Events, Networking, Roundtable, Summits: mail@caproasia.com For Investment Relations Network: mail@caproasia.com For Platforms, Media Kit, Advertising, Campaigns, Partnerships: angel@caproasia.com For press release: press@caproasia.com For all other enquiries: mail@caproasia.com
2022 Upcoming Events
Join Events in Hong Kong & Singapore. Investments, Alternatives, Private MarketsHedge Funds, Private Equity, Private Wealth, Family Office & more. View:
2022 Upcoming Events
| Register
here
Join as Delegate, Speaker, Moderator, Host, Sponsor & Partner Contact: events@caproasia.com or mail@caproasia.com
---
Caproasia Users
Manage $20 million to $3 billion of assets
Invest $3 million to $300 million
Advise institutions, billionaires, UHNWs & HNWs
Learn More | Caproasia Users
Caproasia Platforms | Join 10,000 Investors & Advisors
Monthly Networking & Roundtables:
Membership | Join a Powerful Network:
Family Office Programs:
Caproasia Summits:
Special Coverage