Caproasia.com | The leading source of data, research, information & resource for financial professionals, institutional investors, professional investors and private investors (UHNWs, & HNWs). Covering capital markets, investments and private wealth in Asia. How do you invest $3 million to $300 million? How do you manage $20 million to $3 billion of assets? This site is for accredited investors, professional investors, investment managers and financial professionals only. You should have assets around $3 million to $300 million or managing $20 million to $3 billion.
---
Bank Pictet & Cie Receives Wholesale Bank License in Singapore, to Expand SGD Services
Bank Pictet & Cie has received a wholesale bank license in Singapore from the Monetary Authority of Singapore (MAS). The Swiss bank is expected to commence operations as a wholesale bank on 2nd April 2018.
" Bank Pictet & Cie Receives Wholesale Bank License, to Expand SGD Deposits & Loans Services "
The new wholesale bank license will allow Pictet to expand their services, offering Singapore Dollar (SGD) services including deposits and loans. Since 2004, the bank has been operating in Singapore as a merchant bank.
The Pictet Group has been operating in Singapore since 1995 and Hong Kong since 1986, employing in total more than 290 staff in Singapore and Hong Kong.
Merchant Bank License

Engage in corporate finance, underwriting of share and bond issues, mergers and acquisitions, portfolio investment management, management consultancy and other fee-based activities.

Wholesale bank license 

Engage in the same range of banking business as full banks, except that they do not carry out Singapore Dollar retail banking activities.  

Full banks 

May provide the whole range of banking business permitted under the Banking Act.  Foreign full banks with Qualifying Full Bank ("QFB") privileges may operate a total of 25 locations.
Claude Haberer, CEO of Pictet Wealth Management Asia:
"Our upgraded license underlines the growing importance of Singapore for the Pictet Group in the Asia-Pacific region. It's a natural step, coming just six years after receiving a full banking license in Hong Kong."
Dominique Jooris, CEO, BPCAL, and Head of Pictet Wealth Management South Asia:
"A wholesale bank license is pivotal in building Pictet's franchise locally. We see great potential in the region for wealth management clients seeking a personalised service, long-term relationships and independent investment advice. We are perfectly positioned to do this."
Source: Official Press Release
About Pictet Private Bank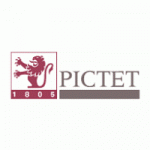 Pictet is a private bank specialised in asset and wealth management. Established in Geneva since 1805, it ranks among Switzerland's leading private banks and is one of the premier independent asset managers in Europe. As an investment-led service company, Pictet offers only wealth management, asset management and related asset services. Operating in 26 locations worldwide with investments for clients spread over more than 80 countries, Pictet was ranked best custodian overall in the world according to the latest 2014 surveys by Global Investor and R&M.
Origin : Geneva, Switzerland
Assets : CHF 41.28 billion
Revenue : CHF 2.12 billion
Employees : 3,800
Official Website: www.group.pictet
News & Media: Press Release
Updated on 8th August 2016
Data Release
Caproasia Platforms:
Caproasia Events & Coverage:
---
Caproasia.com | The leading financial website for financial professionals, professional investors and HNW investors. Covering capital markets, investments and private wealth in Asia. How do you invest $3 million to $300 million? How do you manage $20 million to $3 billion of assets? Quicklinks: Caproasia Access | TFC | Caproasia | Jobs
Join 14,000+ leading financial professionals and professional investors in Asia. Stay ahead of your peers & competition. For press release, email to press@caproasia.com For editorial, media kit, listing on TFC, events, seminars or research & data services, email to mail@caproasia.com
---