Caproasia.com | The leading source of data, research, information & resource for financial professionals, institutional investors, professional investors and private investors (UHNWs, & HNWs). Covering capital markets, investments and private wealth in Asia. How do you invest $3 million to $300 million? How do you manage $20 million to $3 billion of assets? This site is for accredited investors, professional investors, investment managers and financial professionals only. You should have assets around $3 million to $300 million or managing $20 million to $3 billion.
---
Monetary Authority of Singapore Fines Standard Chartered Singapore S$6.7 million for Breaching AML & CFT Requirements
Monetary Authority of Singapore (MAS) has imposed penalties of S$6.7 million on Standard Chartered in Singapore for breaching anti-money laundering and countering the financing of terrorism (AML/CFT) requirements. Standard Chartered Bank (Singapore) was fined S$5.2 million and Standard Chartered Trust (Singapore) was fined S$1.2 million respectively.
" Singapore's Central Bank MAS fines Standard Chartered S$6.7 million "
Shortly after Guernsey's implementation of the Common Reporting Standards (CRS), Standard Chartered Bank Singapore had transferred clients' trust accounts from Standard Chartered Trust (Guernsey) to Standard Chartered Trust (Singapore) between December 2015 to January 2016.
The timing of the transfers raised concerns if clients were attempting to avoid the Common Reporting Standard (CRS). Both Standard Chartered Bank in Singapore and Standard Chartered Trust (Singapore) did not adequately address if clients were indeed avoiding CRS, and had failed to file suspicious transaction reports in a timely manner.
The Common Reporting Standard (CRS) is the international standard for the Automatic Exchange of Financial Account Information in Tax Matters (AEOI).  In 2014, the CRS had set out the financial account information to be exchanged, the financial institutions required to report, the different types of accounts and taxpayers covered, as well as the customer due diligence procedures to be followed by the financial institutions.  AEOI will commence in Singapore in 2018.
The penalties were imposed by MAS after taking into consideration Standard Chartered Bank (Singapore) had proactively notified MAS of its interview review on the trust account and had taken prompt and substantive remedial measures to strengthen their AML/CFT risk management and controls.
MAS' Deputy Managing Director Mr Ong Chong Tee:
"MAS requires financial institutions to adequately assess money laundering risks when deciding whether to accept customers. They should also have in place good systems and processes to monitor customer transactions. We expect financial institutions to remain vigilant by instilling a strong risk culture."
Source: Official Press Release
About Monetary Authority of Singapore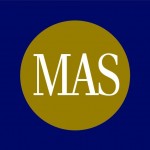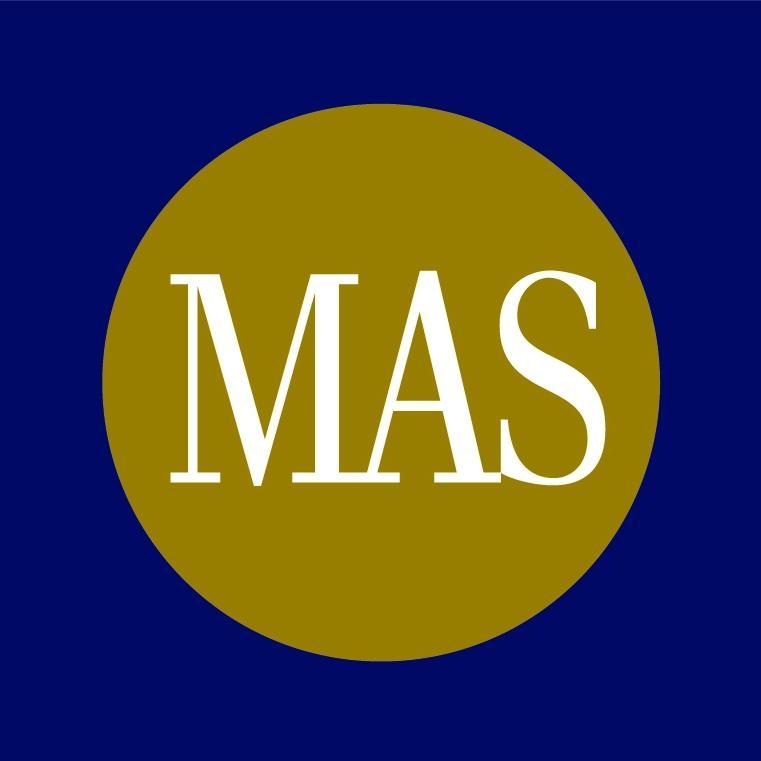 Monetary Authority of Singapore (MAS) is Singapore's central bank, which was formed back on 1 January 1971. It promotes sustained, non-inflationary economic growth through appropriate monetary policy formulation and close macroeconomic surveillance of emerging trends and potential vulnerabilities. MAS manages Singapore's exchange rate, foreign reserves and liquidity in the banking sector. It is also an integrated supervisor overseeing all financial institutions in Singapore — banks, insurers, capital market intermediaries, financial advisors, and the stock exchange.
Origin : Singapore
Assets : USD 385.12 billion
Revenue : USD 1.89 billion
Official Website: www.mas.gov.sg
News & Media: Press Release
Updated on 8th August 2016
Data Release
Caproasia Platforms:
Caproasia Events & Coverage:
---
Caproasia.com | The leading financial website for financial professionals, professional investors and HNW investors. Covering capital markets, investments and private wealth in Asia. How do you invest $3 million to $300 million? How do you manage $20 million to $3 billion of assets? Quicklinks: Caproasia Access | TFC | Caproasia | Jobs
Join 14,000+ leading financial professionals and professional investors in Asia. Stay ahead of your peers & competition. For press release, email to press@caproasia.com For editorial, media kit, listing on TFC, events, seminars or research & data services, email to mail@caproasia.com
---