---
PIMCO Hires Stephen Chang as Executive Vice President and Portfolio Manager
PIMCO has hired Stephen Chang as Executive Vice President and Portfolio Manager. Based in Hong Kong, Stephen will report to Rob Mead and Tomoya Masanao, both Managing Directors and Co-heads of Portfolio Management in Asia Pacific and to Mohit Mittal, Managing Director and Portfolio Manager based in Newport Beach.
" PIMCO Hires Stephen Chang as Executive Vice President and Portfolio Manager "
Stephen joins from J.P. Morgan Asset Management, where he was the Managing Director and Head of Asian Fixed Income. Prior to J.P. Morgan, he was with Royal Bank of Scotland in Hong Kong and Fischer Francis Trees & Watts in New York.
Ads & Announcements
The 2023 Investment Day | HK & SG
-
Visit & Register here
Where do you invest $250k, $1 million, $10 million, $100 million or $1 billion? Can you generate IRR of 10% / 15% / 20% or more? Private Equity, Hedge Funds, Boutique Funds, Private Markets & more. Taking place on 28th March 2023 in Hong Kong, 4th April 2023 in Singapore, and Virtual Investment Day in April 2023.



Rob Mead, Managing Director and Co-head of Portfolio Management in Asia Pacific:
"Stephen brings a wealth of investment experience, extensive client relationships and deep knowledge of Asian markets, making him a tremendous addition to the firm. His expertise and talents are invaluable as PIMCO continues to seek out the best investment opportunities for our clients in Asia"
Tomoya Masanao, Managing Director and Co-head of Portfolio Management in Asia Pacific:
"We are excited to welcome Stephen to the team. As a proven portfolio manager in Asia fixed income, Stephen's addition underlines the depth and strength of investment expertise we draw on when making investment decisions for our clients"
Emmanuel Roman, PIMCO Chief Executive Officer and Managing Director:
"Stephen's hire is an essential part of our vision to grow our portfolio management capabilities in the region as we pursue the best fixed income solutions around the world to help our clients achieve their investment goals. We see significant potential for growth in our Asia-Pacific business and will continue to add targeted resources there to support our expansion efforts"
Source: PIMCO
About PIMCO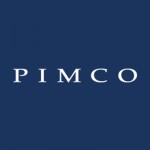 PIMCO is a global investment solutions provider with presence in 12 countries. Founded in 1971, today the firm has approximately $1.51 trillion in assets under management. PIMCO provides solutions for individuals, institutions, as well as advisors with various strategies such as cash and short duration, fixed income, equity, real assets, currency, and asset allocation. For four decades, it has managed the retirement and investment assets for a wide range of investors, including public and private pension and retirement plans, educational institutions, foundations, endowments, corporations, financial advisors, individuals and others around the globe.
Origin : Newport, California, USA
Assets : USD 14.13 billion
Revenue : USD 253 million
Employees : 2,400
Official Website: www.pimco.com
News & Media: Press Release
Updated on 8th August 2016
---
---
For CEOs, Heads, Senior Management, Market Heads, Desk Heads, Financial Professionals, Investment Managers, Asset Managers, Fund Managers, Hedge Funds, Boutique Funds, Analysts, Advisors, Wealth Managers, Private Bankers, Family Offices, Investment Bankers, Private Equity, Institutional Investors, Professional Investors
Get Ahead in 60 Seconds. Join 10,000 +
Save 2 to 8 hours weekly. Organised for Success.
Subscribe / Sign Up / Contact Us
Caproasia | Driving the future of Asia a financial information technology co. since 2014
Web links may be disabled on mobile for security. Please click on desktop.




---