---
Baidu IPO on Hong Kong Exchange, Price Remains Unchanged on Day 1
23rd March 2021 | Hong Kong
China's largest search engine Baidu has IPO on Hong Kong Exchange (Hong Kong Exchanges and Clearing ~ HKEX), with the share price closing at HKD 252 and remain unchanged from the IPO price of HKD 252 on Day 1 (23rd March 2021).  On the 1st day of trading, Baidu opened at around HKD 254 / 255, reached a high of HKD 256.6 and closed at HKD 252 on Day 1.  At the price of HKD 252,  Baidu market valuation is more than $90 billion.  This is Baidu secondary listing; Baidu has IPO on NASDAQ in 2005. (IPO ~ Initial Public Offering)
Hong Kong Exchanges and Clearing (HKEX) is referred as Hong Kong Exchange or HKEX in this article
Ads & Announcements
The 2023 Investment Day | HK & SG
-
Visit & Register here
Where do you invest $250k, $1 million, $10 million, $100 million or $1 billion? Can you generate IRR of 10% / 15% / 20% or more? Private Equity, Hedge Funds, Boutique Funds, Private Markets & more. Taking place on 28th March 2023 in Hong Kong, 4th April 2023 in Singapore, and Virtual Investment Day in April 2023.




" Baidu IPO on Hong Kong Exchange, Price Remains Unchanged on Day 1 "
Baidu, China's Largest Internet Search Engine & AI Co.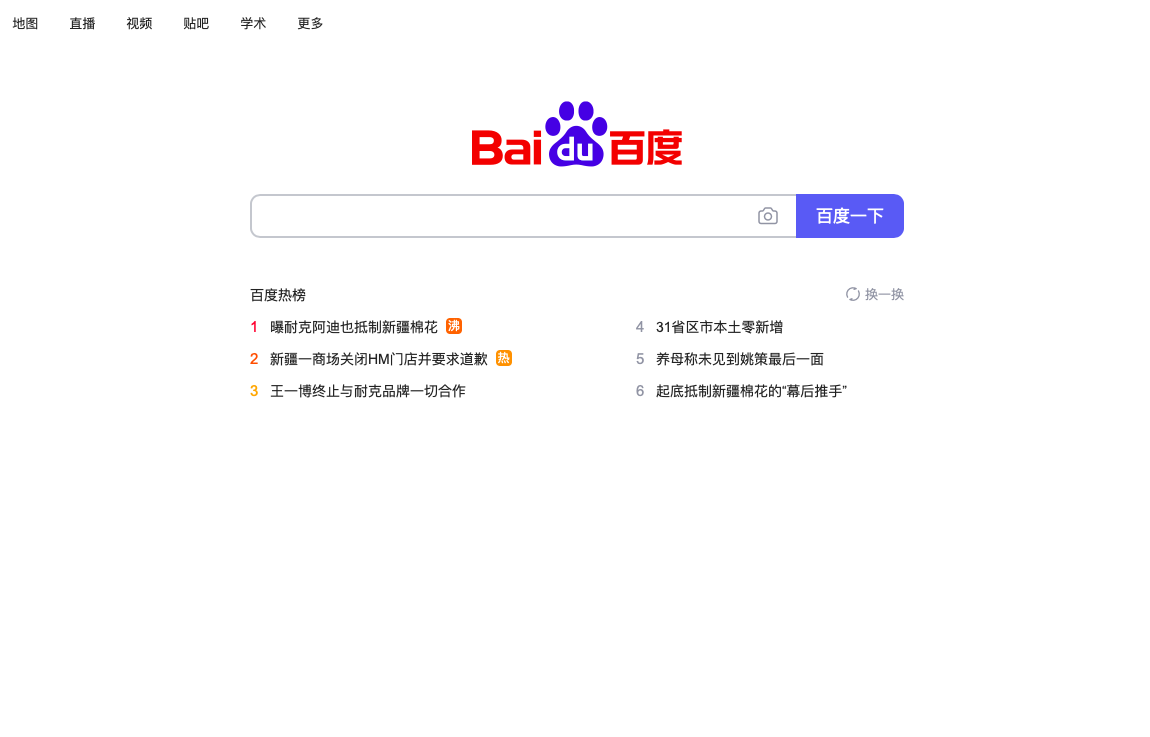 Baidu was co-founded in 2000 by internet pioneer Robin Li, creator of visionary search technology Rankdex, a method of hyperlink analysis.  The "Baidu" name was inspired by a poem written more than 800 years ago during China's Song Dynasty and literally means "a hundred times".
Baidu quickly became China's largest search engine and today, is a leading AI (artificial intelligence company).   In China, Baidu Open AI Platform has 2.65 million developers and Baidu also have the largest portfolio of AI patents and patent applications in China.  Baidu App has a monthly active users of 544 million while its video streaming platform iQIYI has 101.7 million subscribers.
In 2020, Baidu recorded revenue of $16.4 billion and net income of $4.2 billion.  In 2005, Baidu IPO on NASDAQ raising $109 million.  Baidu share price rose 354% on day 1 giving Baidu a market value of more than $4 billion in 2005.
Today, Baidu market capitalization is around $90 billion.  Robin Li, co-founder of Baidu and billionaire, has a personal net worth of more than $15 billion.
Baidu IPO on Hong Kong, Secondary List, Raises $3.1 Billion
For the secondary listing on Hong Kong Exchange, Baidu issued 95 million new shares at HKD 252, raising $3.1 billion (HKD 23.7 billion) at a market valuation of more than $90 billion.
BofA Securities, CLSA and Goldman Sachs are the joint sponsors and joint global coordinators for the Global Offering. China International Capital Corporation (CICC), UBS and CCBI are the joint global coordinators.
Related:
---
---
For CEOs, Heads, Senior Management, Market Heads, Desk Heads, Financial Professionals, Investment Managers, Asset Managers, Fund Managers, Hedge Funds, Boutique Funds, Analysts, Advisors, Wealth Managers, Private Bankers, Family Offices, Investment Bankers, Private Equity, Institutional Investors, Professional Investors
Get Ahead in 60 Seconds. Join 10,000 +
Save 2 to 8 hours weekly. Organised for Success.
Subscribe / Sign Up / Contact Us
Caproasia | Driving the future of Asia a financial information technology co. since 2014
Web links may be disabled on mobile for security. Please click on desktop.




---