---
Nomura, UBS and Unicredit Fined $451 Million for Rigging European Bond Prices
21st May 2021 | Hong Kong
The European Commission has fined Nomura, UBS and Unicredit $451 million for rigging European Government Bond prices between 2007 to 2011.  Bank of America, Natixis, RBS (now NatWest) and WestLB (now Portigon) that have breached European Union (EU) antitrust rules and involved in the rigging of European bond prices are not fined because their infringement falls outside the limitation period for imposition of fines and for WestLB, it did not generate any net turnover in the last business year (fine imposed is a percentage of revenue)
- Article continues below - Web links may be disabled on mobile for security. Please click on desktop.



7 Investment Banks, Traders Collude on European Government Bond Prices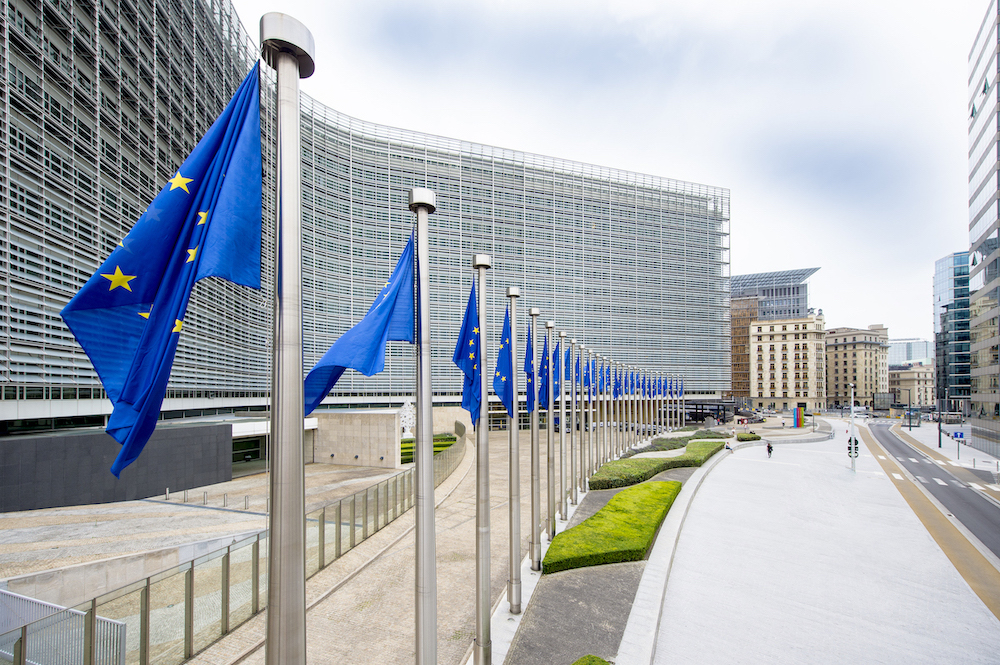 Traders from 7 investment banks (Nomura, UBS, Unicredit, Bank of America, Natixis, RBS, WestLB) on the European Government Bond desk had participated in a cartel, operating in a close circle of trust to rig European bond prices.
The traders were in regular contact mainly in chatrooms on Bloomberg terminals, exchanging sensitive information, providing prices and volumes offered in auctions and prices shown to customers or to the market.  They discussed bidding strategy on auctions of Euro denominated bonds on the primary market and trading information on the secondary market.
The rigging took place between 2007 and 2011, in differing periods of participating by the traders from the 7 investment banks.
European Government Bonds or EGB are debt securities issued in Euro by the central governments of the Eurozone Member States. The governments issue EGB to raise funds in international financial markets: they borrow money for a fixed term and predefined interest rate. The bond holder periodically receives the interest (coupon) and the principal amount at the agreed maturity date.
Bonds are first issued on the primary market where a limited number of investment banks, the 'primary dealers' can bid for the bonds in auctions or sometimes acquire them via syndication. The primary dealers then place and trade the bonds with other investors on the secondary market. These investors include other banks, asset managers, pension funds, hedge funds and major companies. They can hold the bonds as investments or further trade them via brokers like any other financial instrument.
Nomura, UBS and Unicredit Fined $451 Million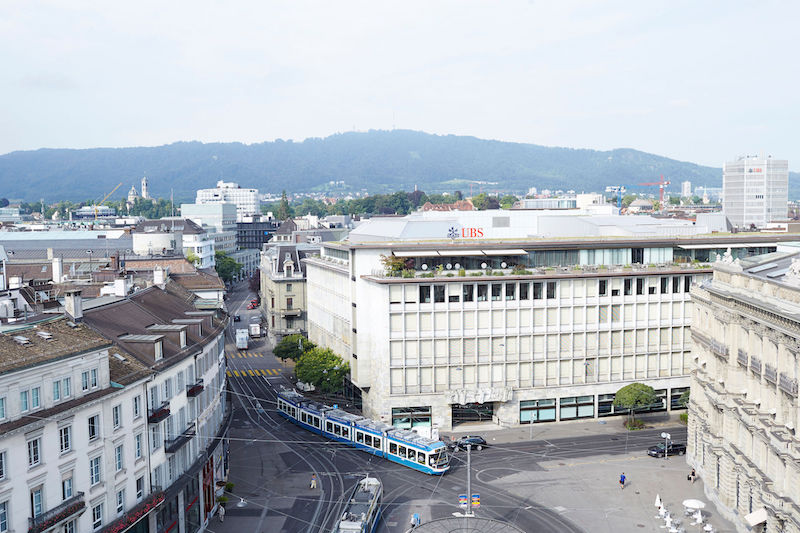 The 7 investment banks had violated European Union rules that prohibit anticompetitive business practices such as collusion on prices. Nomura, UBS and Unicredit are fined $451 million (EUR 371 million) while NatWest avoided fine of $316 million (EUR 260 million) for revealing the cartel and thereby receiving full immunity.
UBS – EUR 172.378 million
Nomura – EUR 129.573 million
UniCredit – EUR 69.442 million
NatWest (RBS) – 0 (immunity from fines)
Bank of America – N/A (outside limitation period)
Natixis – N/A (outside limitation period)
Portigon (WestLB) – EUR0 (fine capped at 10% of turnover)
Individual fines were reduced or not imposed for the following reasons:
NatWest received full immunity for revealing the cartel, thereby avoiding an aggregate fine of ca. 260 million
UBS was benefitted from reduction of its fine by 45% for its cooperation with the Commission investigation.
Portigon's fine of EUR 4,888,000 was reduced to zero because fines cannot exceed 10% of the total turnover and the undertaking did not generate any net turnover in the last business year.
No fines were imposed on Bank of America and Natixis, because these undertakings left the cartel more than five years before the Commission started its investigation. They therefore fall outside the limitation period for imposition of fines, but this does not prevent the Commission from establishing their participation in the infringement. Natixis cooperated with the Commission under the leniency program.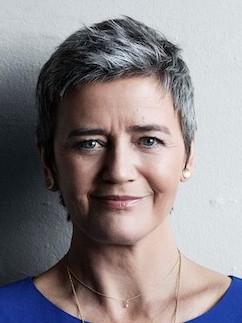 Executive Vice-President of the European Commission, Margrethe Vestager:
"A well-functioning European Government Bonds market is paramount both for the Eurozone Member States issuing these bonds to generate liquidity and the investors buying and trading them. Our decision against Bank of America, Natixis, Nomura, RBS, UBS, UniCredit and WestLB sends a clear message that the Commission will not tolerate any kind of collusive behavior.
It is unacceptable, that in the middle of the financial crisis, when many financial institutions had to be rescued by public funding these investment banks colluded in this market at the expense of EU Member States."
Whistleblower tool
The Commission has set up a tool to make it easier for individuals to alert it about anti-competitive behaviour while maintaining their anonymity. The tool protects whistleblowers' anonymity through a specifically-designed encrypted messaging system that allows two way communications. The tool is accessible via this link.
Related:
More:
About European Union
The European Union is a unique economic and political union between 27 EU countries that together cover much of the continent.  The Union currently counts 27 EU countries. The United Kingdom withdrew from the European Union on 31 January 2020. The euro (€) is the official currency of 19 out of 27 EU countries. These countries are collectively known as the Eurozone.
Managing $20 million to $3 billion. Investing $3 million to $300 million. For Investment Managers, Hedge Funds, Boutique Funds, Private Equity, Venture Capital, Professional Investors, Family Offices, Private Bankers & Advisors, sign up today. Subscribe to Caproasia and receive the latest news, data, insights & reports, events & programs daily at 2 pm. Join Events & Find Services Join Investments, Private Wealth, Family Office events in Hong Kong, Singapore, Asia-wide. Find hard-to-find $3 million to $300 million financial & investment services at The Financial Centre | TFC. Find financial, investment, private wealth, family office, real estate, luxury investments, citizenship, law firms & more.  List hard-to-find financial & private wealth services. Have a product launch? Promote a product or service? List your service at The Financial Centre | TFC. Join interviews & editorial and be featured on Caproasia.com or join Investments, Private Wealth, Family Office events. Contact us at angel@caproasia.com or mail@caproasia.com Caproasia.com | The leading source of data, research, information & resource for financial professionals, investment managers, professional investors, family offices & advisors to institutions, billionaires, UHNWs & HNWs. Covering capital markets, investments and private wealth in Asia. How do you invest $3 million to $300 million? How do you manage $20 million to $3 billion of assets?
Quick Links
2021 Data Release
2020 List of Private Banks in Hong Kong
2020 List of Private Banks in Singapore
2020 Top 10 Largest Family Office
2020 Top 10 Largest Multi-Family Offices
2020 Report: Hong Kong Private Banks & Asset Mgmt - $4.49 Trillion
2020 Report: Singapore Asset Mgmt - $3.48 Trillion AUM
For Investors | Professionals | Executives
Latest data, reports, insights, news, events & programs Everyday at 2 pm Direct to your inbox Save 2 to 8 hours per week. Organised for success
Register Below
For CEOs, Heads, Senior Management, Market Heads, Desk Heads, Financial Professionals, Investment Managers, Asset Managers, Fund Managers, Hedge Funds, Boutique Funds, Analysts, Advisors, Wealth Managers, Private Bankers, Family Offices, Investment Bankers, Private Equity, Institutional Investors, Professional Investors
Get Ahead in 60 Seconds. Join 10,000 +
Save 2 to 8 hours weekly. Organised for Success.
Sign Up / Register
Web links may be disabled on mobile for security. Please click on desktop.



---
Caproasia Users
Manage $20 million to $3 billion of assets
Invest $3 million to $300 million
Advise institutions, billionaires, UHNWs & HNWs
Caproasia Platforms | 10,000 Investors & Advisors
Monthly Roundtable & Networking
Family Office Programs
The 2023 Investment Day
28th March 2023 - Hong Kong
4th April 2023 - Singapore
April 2023 - Virtual
Sept 2023 - Hong Kong
Oct 2023 - Singapore
Oct 2023 - Hong Kong
Visit: The Investment Day | Register: Click here
Caproasia Summits
Contact Us
For Enquiries, Membership mail@caproasia.com, angel@caproasia.com For Listing, Subscription mail@caproasia.com, claire@caproasia.com For Press Release, send to: press@caproasia.com For Events & Webinars events@caproasia.com For Media Kit, Advertising, Sponsorships, Partnerships angel@caproasia.com For Research, Data, Surveys, Reports research@caproasia.com For General Enquiries mail@caproasia.com
---
Caproasia | Driving the future of Asia a financial information technology co. since 2014
---